11 WIE DU
is creating Change Pop Music to touch, inspire and mobilize our generation!
Select a membership level
Children Revolutionary
You will receive:  
Membership-long free downloads of all our music.
Access to our patron-only updates.
And of course our eternal love and appreciation!
Du bekommst:
Kostenlose Downloads während der Mitgliedschaft all unserer Musik.
Zugang zu unseren "Nur-für-Patron"-Updates.
Und natürlich unsere ewige Liebe und Wertschätzung!
One World Family Activist
Since you are really taking on the responsibility of caring for our planet, you will receive all of the above plus access to our patron-only behind-the-scenes videos.
Da Du offensichtlich Verantwortung für unseres Planeten übernehmen willst, erhältst Du alle oben genannten Benefits sowie exklusiven Zugang zu unseren Behind-the-scenes-Videos.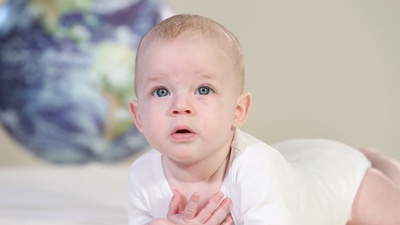 Change Ambassador
Your belief in a fair and peaceful future for all human beings is priceless! You will receive all of the above plus access to our "patron-only" livestreamed concerts.
Dein Glaube an eine gerechte und friedliche Zukunft für alle Menschen ist von unschätzbarem Wert! Du erhältst alle oben genannten Benefits sowie Zugang zu unseren Livestream-Konzerten, die nur für unsere "Patrons" bestimmt sind.
About 11 WIE DU
We are Angelina and Rosalie. We are change pop activists. We think that there is nothing better and more important for our generation to do than to bring the world back into balance.
Our goal
Our goal is to inspire children, adolescents and young adults to take on the responsibility of caring for our planet.
Your support
We ask for your help as a supporter to reach as many young people as possible. Many of them do not even know how urgent it is to act right now. That's why we go to schools and visit children's facilities to showcase with our lectures and concerts how important and cool it is that children and young people from around the world use their talents to bring the earth back into balance.
What can our generation contribute?



Our generation accounts for 42.8% of the world's population, more than 3.1 billion of us under 24 years old.
Many of them are already working hard to solve global challenges, but the public is not really aware of this fact. By combining all of our creativity, knowledge and experience, we can help each other master global challenges, become a global family and rebalance this planet.
Please support our activities with your pledge! The more support we get, the more children and young people we can reach, touch, inspire and mobilize for a better tomorrow.
When we reach 11 patrons, we can do an unplugged concert at a children hospital close to our hometown.

Wenn wir fünf Unterstützer haben, können wir in einem Kinderkrankenhaus in der Nähe unserer Heimatstadt ein Unplugged-Konzert spielen.


1 of 5
Recent posts by 11 WIE DU