$5 Trips
is creating Pictures and Videos of everything on Earth
Select a membership level
Image Feed Access
Unlock Exclusive Content on our Image Feed
Notice the Cave Floor is Water Reflecting the Cave Roof 
Not the Average Images, these are taken of very interesting things and places
Includes
Image Feed of Interesting Places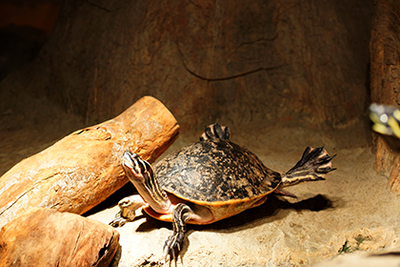 Add Community Feed to Be in the Know Plus More Photos
Unlock Access to Community Feed Plus More Photos
Get info on upcoming Photo Shoots and Events
You will also have access to Photos only available on this level
Includes
Image Feed of Interesting Places
Community feed to Be in the Know Plus More Photos
Name In The Credits
As a $30 level patron, you'll be recognized for making my son's work possible by having Your Name listed on One Photo Shoot Post per month
Includes
Image Feed of Interesting Places
Community feed to Be in the Know Plus More Photos
Video Feed Access
Private Image Feed with High Resolution Images
You will be given Credit Every Month for Your Support
About $5 Trips
Hello and welcome to $5 Trips!!! My name is Cody Chastain, I will be your host, your guide, your entertainment! Together we are going places you've only dreamed of! Become a Patreon and you will get EXCLUSIVE access to incredible places ALL over the world!!! Of course I will continue to update all my other social media, but this is JUST FOR YOU!
Why should you become a patron? This is ALWAYS the question when it comes to spending money, why?!?!
You will be providing the support that will allow this IRAQ War Veteran the ability to spread beauty across the globe!!
After spending 10 years in the Military, and multiple deployments to Iraq I was forced into Medical Retirement. I have finally realized that my hobby and passion for photography needs to be my career! I want to travel the world and bring you along with me! Right now, I am starting within the United States. Most people don't have time to travel and certainly don't have the money to travel the world. I have the time and YOU can help me with the money! $5 gives you the ability to travel right from your couch, a quick day dream at the office or something to save for! $5 for me? Adds up so I can afford new equipment, travel expenses and admissions to ALL the wonderful places in this world!
What do YOU get for helping out? Besides exclusive pictures that you WON'T find anywhere else? You'll know that for every picture you see, for every place I go, for every moment I capture, you are supporting a War Veteran! This is the softer side of life… After spending time in combat, I am excited to take the time to appreciate life! The small things! The perfect rose, the abandoned mine shack in the Rocky Mountains, the waterfalls spread throughout the world, major tourist destinations, places you've only read stories about! My goal is to take YOU with me EVERYWHERE I GO!
Thank you very much for your support in advance!
This goal is to raise money to cover the dues and liability insurance policy that most places require for professional photo shoots, which will allow us to post pictures online for this feed.
It will also pay for the licenses needed so we can begin to do behind the scenes photo shoots providing even more intriguing pictures. These are required to get those amazing shots, the ones that the average person cannot produce.

These are yearly expenses, and will allow us to provide a constant flow of unique photos and videos for your $5 Trips!

We thank you for your help and support of this war veteran and his dreams.
1 of 1
Recent posts by $5 Trips
By becoming a patron, you'll instantly unlock access to 47 exclusive posts
By becoming a patron, you'll instantly unlock access to 47 exclusive posts