5otoPops Productions
is creating Videos
Select a membership level
The 5oto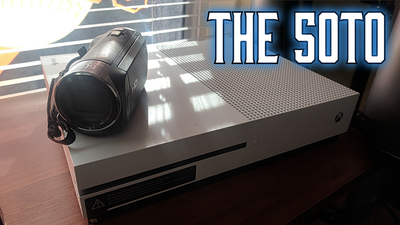 At the beginning of every video, except livestreams, you'll be presented to everyone in our channel. (Basically a shout-out) If you have your own channel, website or any of the sort, it can also be shown with a link within the description of our videos as well. (By the way, my English\grammar sucks)
About
(Bad Grammer Incoming) Good evening ladies and gentleman, My real name is Kyle and I am a former Viner and current Youtuber. What I do Is portray characters in my YouTube channel. The characters names are CJ, KJ, DJ, PJ, and BJ. Each character has their own role in the 5otoPops Productions. CJ makes reactions, KJ makes skits, DJ makes music, PJ draws art, and BJ makes gaming. All in all, they make videos to entertain their comrades! There are times where I collab with other Youtubers to make funnier videos for our subscribers. A long time ago, I once reached 1000 subscribers and a couple of the 5otopops told me that I should make a Patreon, So I did but I never announced it because not long after, my channel got deleted. Now here I am, starting a new one, but this time with your help! When we make the 5otoPops Productions great again, all the thanks and credit will go out to you. The money will ONLY be use for equipment to make the 5otoPops Productions bigger and better than ever! You can say "get a job." Trust me I CAN get a job, but a job would prevent me from doing what I love. Now as you can see from my banner, I had 1,815 followers on Vine before it shut down. Now If you're not feeling convinced about this, check out my channel and think about. If you still aren't, I won't say anything, you do you. This is Kyle and have a great day, if not? BETTER! 
Money to help my family.
Its the least I can do considering they bought me a lot of equipment to help me get this far in life.

To start off: Money for internet since its the most important thing I need in order to be active.
1 of 1
Recent posts by 5otoPops Productions