92 Keys
is creating rad Violin and Piano things
Select a membership level
Supporter Level
High quality FLAC (better than iTunes) audio download of every song we release.
Access to our Patreon only news feed.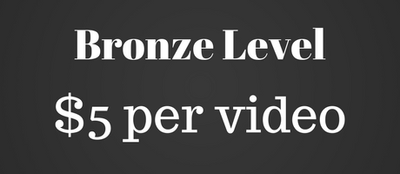 Bronze Level
Sheet Music PDF download of every song we write and release.
Professionally notated and engraved (publisher quality).
Our sheet music retails at $10 per song so you're getting a 50% discount here!
Plus all rewards below this level.
Silver Level
You have become an incredible supporter of independent music at this level and we want to recognize you for it. 
Get your name on the credits in the video description for the next video. Both on YouTube and 92Keys.com and all other delivery channels.
And of course all rewards below this level are yours too.
About 92 Keys
Hello! Nice to meet you. Glad you stumbled onto our Patreon page. Here you can become a
Super-Subscriber
of 92 Keys and support independent music!
We are a Violin & Piano group from Boise, ID. We write, record, produce and film fun and energetic arrangements and compositions. 92 Keys was founded by pianist and songwriter Trevor Loucks in 2015.
We are passionate about inspiring children to become excited about beginning or continuing their journey through music education. And we strongly believe that by showing kids (and adults!) how fun it is to create and to play these incredible instruments, they too can reap the immeasurable benefits and quality of life improvements that come with learning music, even just as a hobby. 
If there is one goal we have for our catalog of content, it is to focus on quality over quantity.
We don't release new videos very often,
but when we do, every video we release will have gone through, at a minimum, hundreds of working hours, from the concept of the song till final release:
Write chord progression and the piano draft to develop the structure of the arrangement (working on a song full time, it takes Trevor, on average, roughly two to three weeks to finish this step)
Write violin parts
Finalize both the piano and violin parts to make them sound interesting and polished.
Orchestration
Sound design
Studio time for recording all parts
Mixing
Mastering
Location scouting
Traveling
Coordinating logistics/schedules for musicians and film crew
Filming
Video editing
Color correction
Plan for release
Marketing
Budgeting, accounting, and all things business related
We are focused on developing music that is fresh, innovative, and enjoyable to listen to. And presenting the music through short and fun videos is something we'd love to continue doing for the long-term.
We are very grateful to our supporters on Patreon
for giving us a chance to pursue this passion.
92 Keys is everywhere! In addition to supporting 92 Keys on Patreon, you can listen to or watch our content on your favorite service:
Music Services:
Spotify -
http://92keys.io/spotify
Pandora -
http://92keys.io/pandora
Apple Music -
http://92keys.io/apple-music
Video Services:
YouTube - 
http://92keys.io/youtube-channel
Amazon - 
http://92keys.io/amazon-prime-video
Social Media:
Facebook -
http://92keys.io/facebook
Instagram -
http://92keys.io/instagram
Twitter -
http://92keys.io/twitter
Our new album
Spring of Fire
is also available worldwide on over 100+ country-specific streaming platforms across North America, South America, Europe, Africa, the Middle East, and Asia. Check your favorite platform! 
https://92keys.com/spring-of-fire/
$100
– reached!
per Music Video
Made it! Thank you to those of you who helped us reach this goal. You will forever be known as the firsts to back us up. :)
1 of 1
Recent posts by 92 Keys
By becoming a patron, you'll instantly unlock access to
By becoming a patron, you'll instantly unlock access to