A Life Less Ordinary
is creating a farming and lifestyle blog with videos
Select a membership level
Hummingbird
At the hummingbird level you have our genuine thanks. This unlocks the subscribers only posts. 
We appreciate your support.
Kingfisher
Not only do you receive our genuine thanks, as above, I'll send you an email thanking you. You can contact us via our personal email. 
You'll also receive a mention here on our site.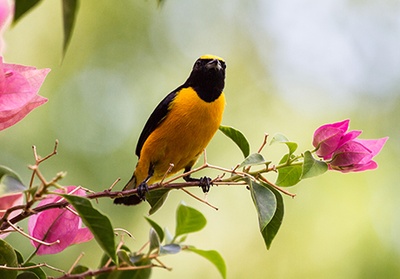 Euphonia
You'll receive all of the above mentioned rewards plus I'll write a 500 word blog post for you.

This post has to be something I either have knowledge about or can be easily researched. For example brain surgery or rocket science may not be such a good fit. 
I also won't write about something that is illegal or that which I find offensive. 
About A Life Less Ordinary
Hi, thanks for stopping by.

I'll give you the condensed version of who we are and how we ended up being coconut farmers.
I'm Mary and my husband is Ian. I'm an American and Ian's a Brit. We used to live in the UK and had a computer shop where we built and serviced computers and laptops. Then the smartphone happened.

We decided that at our ages, we were basically unemployable and decided to up sticks and move to Brazil. After living in a small house in the UK with a back garden the size of a postage stamp, we visited Brazil, saw this house and fell in love with it. With 8 acres, lakes, and 300 days of sunshine, we were smitten!

Our farm has seen many changes since we arrived including being a tilapia farm. Now we have planted 450 dwarf coconut trees which are the type used for coconut water. Ian who is 68 years old is finding the work difficult. The fact that he is a below knee amputee makes it even harder for him. The two of us do all the work ourselves. Ian tends to the trees, maintains the grounds and does all of the repairs to the farm machines and the house. I do the digging, raking and any work required in the lakes. I also write articles and create book covers online.

We'd like you to be a part of what we do here on our farm. We want you to share our successes, show you our problems, and together find solutions. In addition to the goals we've listed, the money raised here will offset some of the running costs associated with our farm. 

We'd love for you to join us on our adventure by becoming a patron.

We welcome your ideas and thank you for your support.


For $350 we can purchase 150 bags of goat manure. This would allow us to put 1/2 a sack per tree. Ideally, this would be completed before the wet season begins.

This is not a monthly amount, but twice a year.
1 of 1
Recent posts by A Life Less Ordinary
By becoming a patron, you'll instantly unlock access to 3 exclusive posts
By becoming a patron, you'll instantly unlock access to 3 exclusive posts