Amy Scribbler
is creating Novels, Stories, Reviews
Select a membership level
Personal Shout-Out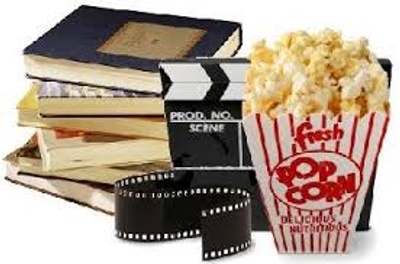 Pledge $3 or more and you get a thank you shout out in the next review and a personal message letting you know when it has been uploaded!
Private Review
Pick any movie or book and have a review of it by me it sent privately for your eyes only as well as having the regular public upload shedule!
Pick a Review!
Limited (5 of 5 remaining)
As the title says, pledge this amount and you get to pick something for me to review, plus get a personal message when it is uploaded!
About
Hello there everyone!

So, I go by Amy Scribbler and I am a budding author/reviewer. All my life, reading and writing has been not only a pass time, but also an escape from the boring lull of everyday life. Then, as I got older, I started to understand the beneficial and creative lifestyle that could come with not only creating my own world to work with in full length novels, but also the analytical side of looking at existing work and exploring what works and what doesn't. It pushed me through earning my English degree at University in the UK and even further to become a freelance writer for Buzz Magazine whenever I have the spare time and the approval of the editors.

I started off by writing my own stories, creating characters and worlds that I will hopefully, given the right amount of time and money, would be able to publish and advertise for the world to see. Also, to explore the more critical side of creativity, I created my own weekly blog in which I post reviews of everything from Books to TV Shows, Movies to Games. All of which I love doing and find it a fun challenge to keep to a time schedule and explore multiple genres and platforms through writing. 

However, all of this is easier said than done when you're struggling with two minimum wage jobs that don't give you the hours you were initially promised, have bills to pay as well as paying for the public transport to said jobs. Not to mention gathering subject after expensive subject for reviews and dealing with good old fashioned writers block. It all gets a bit much and money never stops becoming an issue. We've all been there and a lot of us struggle to get out of there. But then again, that is what this website is all about, helping one creative mind to another to get to where we want to be in life.  

I love creating things through the power of words and one day I hope to have my work published. Until then, I can only do so much writing at a time keeping up with my weekly blogs and dragging my way through two jobs until some luck shines my way. Hopefully, with a little help from you lovely people, this will be that time. Thank you.
If I manage to achieve this goal then at least I know that this little glimmer of hope is paying off and my work actually means something to someone more than just myself. It will push me further to work on my writing and it will cover some of my travel expenses for work. It will also give me some spare money to purchase more material to review which in turn will give me more to work with while reviewing and blogging.
1 of 1
By becoming a patron, you'll instantly unlock access to 16 exclusive posts
By becoming a patron, you'll instantly unlock access to 16 exclusive posts
Recent posts by Amy Scribbler