Abbigale
is creating Creative covers and original music
Select a membership level
The Gale
We're all in this together. This is what it's about--MUSIC! Your contribution to this community deserves more than just a thank you.

The Groupies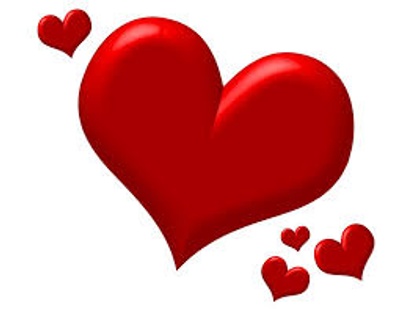 The Groupies are, by definition, enthusiastic supporters who love music. Let's rock! 


The Roadies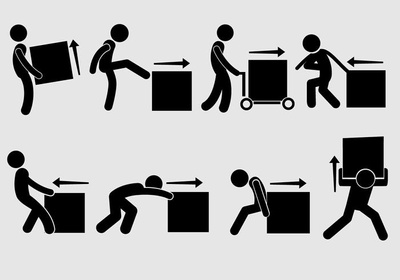 True to form, The Roadies are dependable and invested in the success of this community. I'm grateful for everyone's help, so your monthly patronage.

Includes Discord benefits
About
Hi! I'm Abbigale. Thank you for coming to my Patreon Page! This is the place where my journey begins!

As an entertainer, I've learned one truth--I am nothing without supporters who want to hear my music. Talent doesn't matter. Equipment doesn't matter. While I may create the music, it's YOU who create the reason for the music. YOU matter. In fact, I encourage you to contact me with ideas, suggested edits to the tiers for rewards you'd like to see added or changed, etc. This is a cooperative journey, and we're in it together.

What is a Patreon page?

Making a living as a musician can be a struggle these days. Just a few decades ago you could be a mid-level band and support yourself with traditional avenues, like touring, gigs, and record deals with studios. Times have changed, and with streaming taking over physical album sales, it can be tough to make enough to support yourself (and 2 little kids, 2 dogs, a cat, and a bearded dragon), no matter how hard you work. 

The high quality of my mp3s is due to a professional studio with a professional producer. It costs money, and on-top of production costs, there are costs involved with travel, owning and maintaining all of the instruments and equipment, and paying members who give their skills to help create tracks. This is a full-time job! If you're curious how I spend most of my 12 hour days, I've broken it down to give you an idea.
 
*Social Media Management (Facebook, Instagram, Twitter, and face-to-face meetings when applicable)
*Bookkeeping
*Advertising and Marketing
*Payroll, when applicable
*Composing and/or arranging, even for covers
*Recording, engineering, editing,...rerecording
*Researching, learning, and writing
*Mixing
*Mastering
*Customer Service
*Sales
*Booking
*Training, because there's always something new to learn, whether vocal exercise, instrument, equipment, or how to use software
*Equipment/Instrument maintenance and repairs
*Working with booking agents/venues for live shows
*Video Editing, when applicable
*Practice, practice, practice, and then running practices for band members
*Live gigs...I basically become a moving company, my own roadie, and transportation

What rewards do I get for contributing?

When you become my Patron, you're cutting out the middle man to get direct access to my music, as well as getting to know me as a person while seeing the ins and outs of the job. At some patron levels, I'm actively looking for your opinion on songs!

All levels include music, because that's why you are my Patron, right? Some levels include access to live Q&A chats, brainstorming meetings, free merchandise, and concert options, but the all tiers have access to music. There may come a time when I change what the tiers offer based on fan feedback, but any changes will be announced to those already participating before changing.

Thank you to each and every one of you! Thank you for your help and support! Let's succeed together!

What if your financial situation changes?

It happens to all of us. Don't worry. You have to do what you have to do, and I don't take it personally. I hope that you are blessed beyond measure, regardless of whether or not you decide to be my Patron.

Why not by project instead of by month support?

I've heard debates from both sides about which is more transparent, reliable, etc... To start this journey, I think by the month is the most fair to my Patrons. Some months I'll put out several finished projects, and some months will be more planning and mp3 distribution. If you pay by project, and I have 5 projects in a month, then that's more than you, the Patron, was planning on. If you pay by month, no matter how many songs I put out, you pay the same price. Since I'm just starting out, I may need to change to "by project", but, for now, by month seems like the best option. Obviously, there would be a discussion before any changes would be made.

If you'd like to know what I do with the patronage you provide, then refer back to the "What is a Patreon page?" section above for the break down.

Why should I be your Patron?

The reasons for patronage will vary. Some patrons will really like my covers. Some patrons will like my original music. Some patrons just enjoy investing in someone else's journey, because being able to help another human being is one of the greatest feelings in the world.

Is your music available on iTunes?

No. For now, my music is exclusively gifted through Patreon.

What now?

Thank you. Thank you for taking the time to consider being my Patron. Thank you for your support, kindness, and love. While you don't need my music, I appreciate that you make it a part of your life, so every time you choose me, I'm very aware of what a gift your support is to me. THANK YOU! If you're ready for the journey, just look at the Patron levels on the right side of the screen and choose what best fits your life.

Abbigale
When I reach $400 a month in patronage, I'll be able to upgrade my video quality by purchasing some equipment and software.
1 of 4
Become a patron to
Connect via private message