Alex Fernandez
is creating Live action series, short films, Comic books
Select a membership level
SHOW SOME LOVE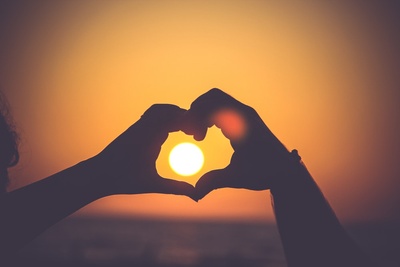 For $5 you get to show some love and know that you are helping the cause.
Comic Book Series - Digital Download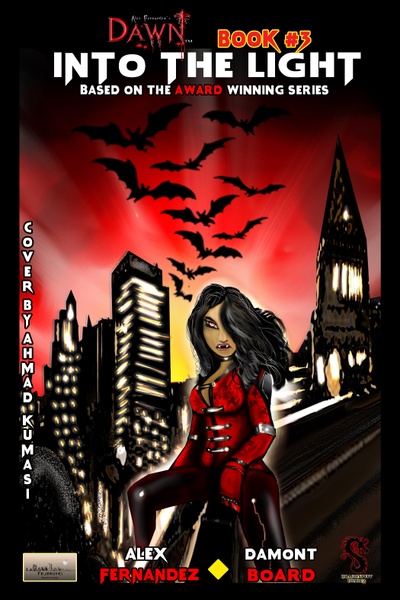 Every month you receive a new digital issue of either the Body Jumpers comic books or the Dawn comic books 
Video Thank You & Shout outs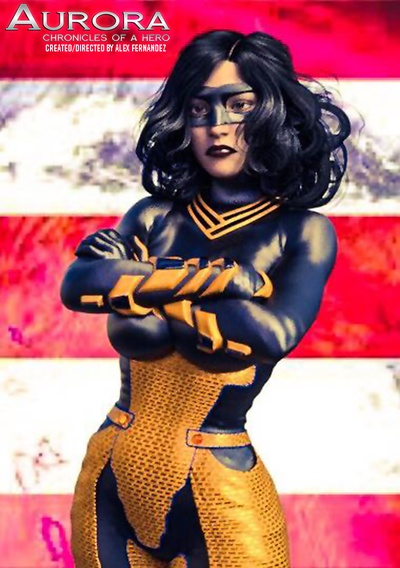 We will give you or anyone you would like us to shout out on live Video on Facebook or Instagram. Once a month.
About
I am an independent film maker based out of Brooklyn, NY. I have a few live action web series shows. Body Jumpers Resurrection a sci-fi series that features an african american female hero, Alex Fernandez's Dawn a vampire series about a vampire who works for GOD. Alex Fernandez's Silent Stories a series that pays homage to the black and white silent films of the 20's and 30's. Aurora Chronicles of a Hero an expansion of the Body Jumpers Universe based in Los Angeles. All my shows I create and work on them BY MYSELF WITH 0 CREW. I write,shoot,direct,create the visual FX and create the posters as well as write the stories for the comic books based on my shows. With your help I can finally be able to hire crew, buy better equipment and give you guys great stories with great quality and high production values.


Alex Fernandez is a Brooklyn, New York-based writer, producer and independent filmmaker. Known for the critically acclaimed web series Body Jumpers and Dawn, Alex Fernandez creates radically engaging stories as an endless wellspring of interesting new ideas.

He graduated from film school in 2008 and immediately launched his career directing documentaries and collaborating as a freelance videographer with the legendary music team Full Force. During his educational career, Alex learned to create engaging, stimulating stories with little-to-no crew or outsourced work— a talent proved invaluable throughout his career.

In November 2012, Alex channeled his experience and created the acclaimed sci-fi series Body Jumpers. The web series attracted an immense online following and won Alex numerous awards, including the International Euro Film Festival Award for Best Web Series from the United States in 2015.

Alex launched another award-winning web series in September 2015. His creation Dawn spun an intriguing twist on the classic vampire tale and told the story of a female vampire who redeems her soul as a warrior of God. Dawn won multiple awards for Best Web Series and Best Special Effects in 2016, among others.

In 2016, Alex launched Pajarito Productions LLC as his own production company. Pajarito Productions is currently developing Season 2 of Dawn and Season 1 of his up-and-coming web series Body Jumpers: Resurrection. Already, this spin-off's high-caliber won Alex the Best Visual FX and Best Sci-Fi Series award at the HBO Cinemax' 2017 Urban Action Showcase Expo. Also winning the 2017 Hip Hop Film Festival for Best Sci- Fi Series.

Alex lived and worked his entire career in Brooklyn, allowing his home to shape and accentuate the stories he told. Now, Alex' journey steers him towards Los Angeles. His latest project is Aurora: Chronicles of a Hero — a brand new web series nestled in and inspired by the shining City of Angels.

When he's not filmmaking, Alex regularly writes and publishes comic books inspired by his three shows. He loves spending time with his wife, who partners with him as Executive Producer on his projects, and playing with his two beautiful children.

My goal is too make a feature film based on either one of my award winning series or tell a whole new original story. AS i mentioned in my bio I am 100% fully independent and create all my shows with 0 crew and it would be great to finally be able to hire a crew to help me tell these great stories. Once we reach our goal then we will all vote and see what kind of feature film you would like to see. A body Jumpers or Dawn film or a brand new story.

1 of 2
By becoming a patron, you'll instantly unlock access to 4 exclusive posts
By becoming a patron, you'll instantly unlock access to 4 exclusive posts
Recent posts by Alex Fernandez