Kris
is creating Gaming & Art
Select a membership level
Tesshu, The Healing Assassin!
You've done it! At ONE dollar a month, you're helping me make my dream of doing what I do full time. You're also helping me afford the new games and hardware needed to maintain & grow the channel! All that from one dollar! Thank you! Much love. 
Snapping Necks Rin Of The Beniya Rank
Pledge to 2 dollar a month and i'll read your name out in the thank you portion of my vlogs.

Thank you so much!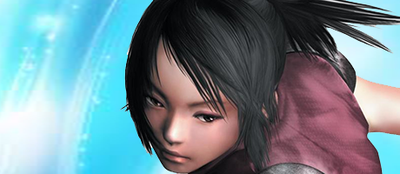 Double Bladed Trash Talking Ayame Rank
If you pledge 5 per month to me it'll help greatly at keeping my channel running, making it easy for me to pay for games to stream, as well as upgrading hardware for better and more productive videos. No more waiting an hour to render vidoes!
About Kris
                                                       WHY I MADE A PATREON:

Hello everyone, my name is Kris. I am a very passionate Let's Player / vlogger on YouTube under the name AloversGaming. I've been making these let's plays since 2011 and have no interest in ever quitting. Currently i've made over 1,000 YouTube videos. It is my biggest love in life as weird as that sounds.

However, making the constant content isn't easy. From buying the necessary games to hours spent every day recording, editing, and networking there's little time to do anything else with my life. Some very important things. Trying to build up a YouTube channel is a journey of endless stress and work. I made a Patreon in hopes that through the support of my fans that i'll be able to provide better quality videos and content for as long as possible. Any support given will not be taken lightly, I will be forever grateful for the help you've given me.

                                                       WHAT YOU GET FROM THIS:

Let's be real here. I play video games. I'm not a big artist or doing anything special, so coming up with ways to thank you for your support is incredibly difficult, but we'll see how this sounds:

I get a lot of requests weekly to play certain games, some old, many new. Right now most games I play are older titles from the mid '90s to the late '00s barring a few exceptions. With your help on my Patreon i'll be able to buy newer games, ones that aren't 5 to 10 years old; though those will never go away. I'll be able to upload and release more content than ever instead of pacing myself while I search for the cheapest used copy of a PS2 classic on Ebay.

By supporting my Patreon you all get more let's plays, and LPs of newer games. And should it go real well - more creative content revolving around gaming and other interests we share, because the support you show me on Patreon will not only make getting my let's plays up on YouTube faster, it means i'll actually have time to spend on making different content:

Mini reviews, highlights, videos regarding my thoughts on the current state of gaming and the latest news. Basically, everything I get asked to talk about on Twitter, Facebook, and YouTube, i'll finally have time to talk about without causing a delay in my main productions: Let's Plays. Also, more livestreaming!

THANK YOU ALL!

The support i've gotten over the years is why I still do this. If it wasn't for the viewers and bonds i've built with you I wouldn't be doing this today. I will always be thankful for everything - emotionally or otherwise, you've given me. 

My ultimate goal is 800 as that will mean my dream of this being full time has come true. Supporting me with even one dollar allows me to build my dream of making what I do a living, thank you. 

As a thank you. when we surpass a current goal i'll do special let's plays I normally wouldn't (open to suggestions) such as games like Persona, GTA series seem fun). Or even ones that I will be getting to, but much earlier than originally planned Resident Evil 2, Spyro, Tenchu: Fatal Shadows / Tenchu 4 etc.

If you do decide to support me, than I hope I can deliver entertainment worthy of your patron. Now, let's build this together!
1 of 1
Recent posts by Kris
By becoming a patron, you'll instantly unlock access to 14 exclusive posts
By becoming a patron, you'll instantly unlock access to 14 exclusive posts