Alyri
is creating Cosplays!
Select a membership level
Tip jar
Any pledge means a lot to me and will help tons!
You get the following:

Weekly movie/anime night hang out
Quick videos of the cosplay!
Cosplay progress photos
Special Role on Discord  + special permissions
High Definition digital Wallpaper!
Support me to make this happen!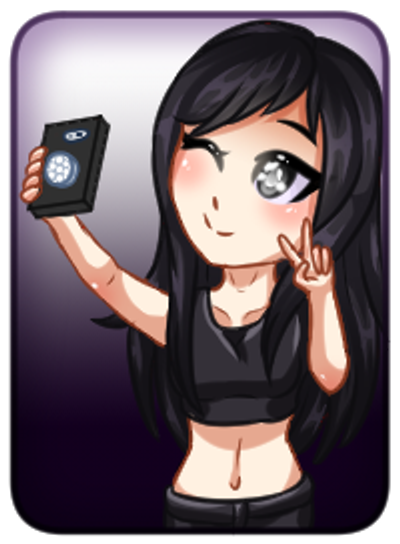 Daily updates!
All the previous rewards plus:
HD digital pictures of my cosplays!
Private snapchat add for daily updates!
Access to a private channel on my discord!
Special Discord role only for this tier
Unique picture for you!
Limited (19 of 20 remaining)
All rewards from previous tiers!
Photoshoot Picture with your name on it, super unique, your name will be written by hand on the picture and won't just be edited in! 
Personal shout out on every Youtube video 
Special discord role only for this tier
My eternal gratitude and love T-T
About Alyri
About me!

Hey! I'm Alice, a Twitch streamer, content creator and artist. I currently live near Boston in Massachusetts, grew up being addicted to video games, league of legends specifically and would spend around 12 hours a day playing it, kind of unhealthy but I was a wild teen.

At around 15 I did my first cosplay, it was a Kitty Kat Katarina cosplay, took me two months to make it but it turned out to be perfect! I loved it so much and I still am proud of it to this day. After that I still did some other cosplays (katarina redcard, Yuno Gasai.. Etc) But not nearly as much as I'd like to.

Why patreon?
Being 20 years old and taking two certificate programs, (Portuguese legal interpreting and Photography), really takes it's toll and costs a lot of money, most of my earnings from work go towards school and rent/bills. I am scared to pursue cosplaying without being financially stable for it first. That's why patreon can be mutually beneficial for us, I get to follow my dream and put my photography and 15+ years of photoshop skills into action on something I was always passionate about, and in return you get to follow up and see everything unfold with constant updates, hangouts, and tutorials for who has any questions.

I'm new to Patreon but I promise to give it 105% of me, I will post on youtube and live stream on twitch the progress, also posting it here, and, no matter what, I will always provide the best content I could ever do, I want to surprise everyone who supports me so they never feel disappointed. I will be more than thankful if I get the opportunity to do this, Thank you for just taking the time to read this long message.

Love, Alice

This covers my first cosplay here! :D it would mean the world to me to reach this.
1 of 2