Andrea Amorim
is creating Music - Brazilian Singer/Songwriter of Rock, Bossa & more
Select a membership level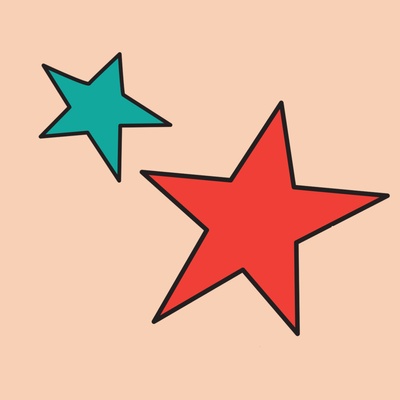 Estrelas / Stars
Hello, thank you for considering to support me on a monthly basis!
All my awards Tiers are based on my Tattoos!
If you would like to support me each month with a regular payment you can select one of the Tiers here from $1 to whatever your budget allows.
This is proving to be an exciting year and as I develop this page, the rewards I give you all will grow and grow, with lots of behind the scenes content every month available to all my Patrons!
I will be working with my team to develop the other awards tiers over time, but if you begin with the $1 tier, you will start off with access to a 30 minute live show each month and an exclusive photo which goes out to my patrons !
I have recently started presenting a TV show, Have a new album out shortly and  and have a European Tour coming up, and other shows and projects happening, so there is plenty of behind the scenes extras I can give you!
I am looking forward to our journey together!
Andrea Amorim xx
About Andrea Amorim
English / ingles (Portuguese coming soon / Portugues em breve)

With an unique voice and unmistakable stage presence, the versatile singer and composer Andrea Amorim, born in Garanhuns within the North-Eastern state of Pernambuco in Brazil, has been on her musical journey for 18 years.
She performed her first official show in 1999, then recorded around 50 of her own rock / pop tracks, winning awards at many battle of the bands festivals within Brazil.
In May 2009, a video of hers was aired on a national TV show, Globo's "Garagem do Faustão", which got her noticed by Brazilian composer Nil Bernardes. Soon after, she was interviewed on the very same channel, by popular TV host Jô Soares. She went on to write and release many Rock albums and perform her show throughout Brazil.
In 2011, whilst living in Rio, Andrea formed a partnership with the Albatroz record label, owned by the legendary
Roberto Menescal
. She recorded her own album for the global market, in English, Japanese and Spanish and soon after, she began her international career, twice travelling to the United States. There she received a Rising Star Award, given to new Brazilian talent, and sang next to yet another Brazilian legend, Marcos Valle, in the
Brazilian International Press Awards in Florida
.
Next she traveled to Japan, where she performed during events for Brazilian Day and again for the Brazilian Press Award. Soon after she returned there, where she embarked on a tour of 24 shows throughout the country. A Japanese producer suggested that she should make an album with Menescal, and on returning to Brazil, Andrea proposed the idea, and he accepted, embracing and producing the project. The result was a Bossa Nova CD entitled 'Bossa de Alma Nova' (Bossa of the New Soul), featuring fresh arrangements of Menescal's tracks, which included a songwriting collaboration with Andrea.
In 2016 she completed a tour of Europe and is coming back in 2017 for more performances.
In 2017 she has also begun working as a presenter on the first Digital TV Station in the Northeast of Brazil 
Info TV Web
with her show Artefatos (video below)
Please note: Andrea manages her Patreon site and content with her team at Soul Tonic (UK) but her Patreon payments go directly to her. Video messages in Portuguese will be translated (subtitled where possible) into English. Thank you! =)
$500 - If this goal is reached, I promise to present a full length show, live-streamed exclusively to all my Patrons!
1 of 1
Recent posts by Andrea Amorim