Andrew Buller
is creating Children's Books that empower
Select a membership level
ENCOURAGER
Thank you for encouraging me. Enjoy access to exclusive posts, news & details of every new book release.
MOTIVATOR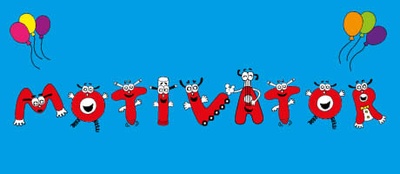 Thank you for motivating me. Enjoy all of the exclusive access from the previous tier as well as your name on my website & the opportunity to feed into the creative development of my books.
INSPIRER
EBOOK TIER - Thank you for inspiring me. Enjoy all of the exclusive access from the previous tiers as well as early bird FREE copies of every new ebook release.
About
Welcome
Hello and welcome! I am 
Andrew Buller
, writer, illustrator and publisher of numerous children's books including 
The Rhymers
series. All of my books can be found at my 
Amazon author page
.

Growing Confidence
I am passionate about empowering the next generation to feel loved, cared for and confident in the skills and abilities they have been given through my books. The generous support of my patrons enables me to fund the time and resources to develop a 
Confident Rhymers book series
to be used in schools with the 
Canterbury Christian Schools' Work Trust (CCSWT)
Their vision is to use these books to run a new seven-session confidence course with five to seven year olds. CCSWT are a wonderful charity that I am keen to assist further with your backing.
Helping the homeless
I work with Catching Lives homeless charity, coordinating the development of the 
Harbledown book series
, which enables the homeless clients to share their skills and experiences through the 
eyes of an urban fox. This project is a wonderful vehicle for boosting self-confidence and self-esteem amongst the most vulnerable in our society. Your generous support enables me to continue offering my time to this incredible charity.
Personalised books
In a world swamped by mass production that very quickly finds its way to landfill I am passionate about producing 
personalised books
that will be treasured for many years to come. I already have personalised birth, birthday, Christmas and baby first year record books. Each of the Confident Rhymers books can be personalised too. I have ideas for many more personalised books and at my Patreon page you will be the first to hear about them!
Thank you offer** All of my patrons are entitled to 20% OFF any personalised book quoting 'PERSONAL PATRON' 
when you order
. **Be part of my creative team
My patrons (Motivators tier and above) have the opportunity to contribute to the creative development of my books. I am currently asking you to come up with tongue twisters for each letter of the alphabet to appear in my new Alphabet Rhymers Mubble Twisters book. On reaching 100 patrons the book will go into production and 10 of you will receive a free copy. I really look forward to reading your ideas!
Partnering with me
My Patreon page shares my passion for empowering others, both young and old. I would love you to partner with me and become part of my creative community, as I give you the earliest insights into my ongoing creations, send you first copies of my new book releases and exclusive videos, share new educational resources to accompany my books and help you keep up-to-date with all my creative news. There are also opportunities to partner and publish with me, invite me for an author visit or talk and receive personalised books for you or a loved one.
Supporting others
Your support of me allows me to support many others. I am immensely grateful that it allows me to balance my creative work with caring for my wife Hannah who is very unwell with fibromyalgia, chronic fatigue and daily migraines. I love to help and encourage others within my local community and I am co-founder of
Canterbury Creatives
supporting other local artists in their creative journeys. I am excited to see how these people grow and develop their creative businesses.
A huge thank you!
Your generous support is so greatly appreciated and enables me to continue to grow and expand my creative vision. It gives me the ability to focus on developing the skills I need to succeed and to be able to work with people that need so much support. Thank you so much.
Andrew Buller
NEW CONFIDENT RHYMERS EDUCATIONAL RESOURCES
Reaching $250 per month will enable the production of additional educational resources to accompany the Confident Rhymers series to be used in confidence building sessions in schools by the CCSWT charity
1 of 4
By becoming a patron, you'll instantly unlock access to 3 exclusive posts
By becoming a patron, you'll instantly unlock access to 3 exclusive posts
Recent posts by Andrew Buller