Reginald Byers Works
is creating Angel Air Force Books & Products
Select a membership level
Behind The Scenes Email
Get a patron-only perspective on my work.
Once a month you'll receive an exclusive email update of what's new in the world of Reginald Byers Works and AfroBoy & PuffGirl.
Each month, one lucky email recipient will win an original hand drawn sketch of a character from AFROBOY & PUFFGIRL!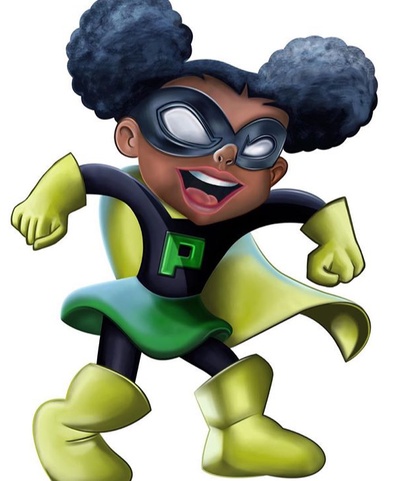 Monthly Art Email
Monthly Art Email
Along with the exclusive update email from Tier #1, you will also receive a sketch jpeg
of an AfroBoy character via email  every month!
You will not see this unique drawing published by me anywhere else!
"MARTIN!..."
Get a digital download of AFROBOY & PUFFGIRL #1, #2 and #3 as they are completed!
Plus all previous rewards
About Reginald Byers Works
Hello!
I've created comic books since 1987 when I first got my start illustrating ROBOTECH comic books for Comico. I was the artist on ROBOTECH NEW GENERATION. I'm the author/artist of numerous comic books in the past: SHURIKEN, PEACE POSSE and KIDZ OF THE KING.

I'm soliciting your financial support so that I can create and build ANGEL AIR FORCE comic books, children's books and products.
ANGEL AIR FORCE is a fantastic life skills based brand for ages 5-12.

Each edition of the comic books and children's books presents problems and solutions to situations like Bullying, Self Esteem, Conflict Resolution and Decision Making Skills referring to the Holy Bible as the model.
the series also introduces various stories from the scriptures in a fun and memorable way in order to direct kids to "fly through the Bible" for themselves.

Join me in launching and maintaining  this wonderful brand for our kids to enjoy, learn from and emulate. Help me inspire millions of "Angel Air Force Recruits" in every neighborhood all over the world.


Funds to afford time to create, promote and print AFROBOY & PUFFGIRL issues #1, #2 and #3.
I am looking to publish on a quarterly schedule beginning in June 2017.
Also for compensating freelance 3D cover art renders and assisted coloring for the interior of the book.

1 of 1
Recent posts by Reginald Byers Works