ACG
is creating No BS Game Reviews and Awesome Youtube Gaming Content
Select a membership level

Tier 1
At this level you will be cooler than you were before. Straight up. You will also get
Able to post questions for the podcasts
Private updates on games I am reviewing & channel plans, Invitation to Patron only podcast & a patron only feed
Tier 2
Imagine being cool but now being even better. That is this level, you also get
Includes
If spots are open get invited to join in on one of the ACG International Friday Podcasts that's recorded & posted.
Post Topics for the International Podcast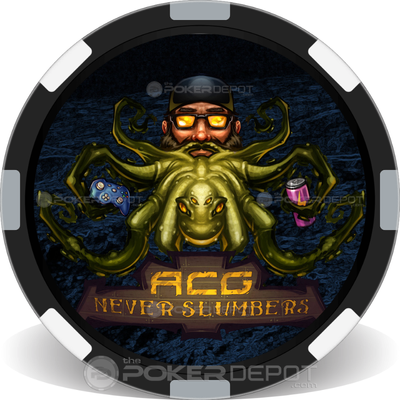 Tier 3
Join the best video-game community on the planet. 
Private Discord access, (request this after 48 hours of being a patron) 
Talk with other gamers, put together your own plays, access to ACG game servers, online DND, chat groups, tech help, almost 1000 active members and growing.
Those things will probably change your life. Here you get
Join the Private Discord Account/Game Chat/Help Karak Stay Alive 
Access to any private game servers set up by ACG
Request access to join the patreon discord after 48 hours of being a patreon and we will get you in.
About ACG
    
           It is Time to Join Team Awesome!
Thanks for checking out the page!
I get demonetized in almost all my video-game reviews. I buy every game I review and I NEED YOUR HELP!  Every channel or stream seems to be paid these days and I don't do that but its hard to keep going.
Supporting ACG is supporting a creator who works hard and puts their money on the line just like you. I don't hold my opinion back regardless what others think.
However, YouTube is crushing a lot of creators and I am one of them. 
What do you get?

Weekly - Reviews
Weekly - Patron Only Podcasts
Monthly Patron Game Days
Friday  - International Podcast
What Else?
An amazing discord server with fair moderation and amazing daily discussion
SWAG
Long form discussion videos called Walking the Walk. These have been lauded by Avalanche games, Capcom, Activision, Insomniac, Gorilla Games and many others.
Patron Podcasts, weekly podcasts, and weekly streams where you get to jump onto the video discussions be recorded and thrust out into the internet with me
If you are tired of the game industries issues and want 
Game Breakdowns
& 
real reviews
that aren't sponsored and where
every game reviewed is bought by me &
Weekly Podcasts
This is the place. We also have an
amazing community, 
Community Discussion Videos
& discord, Reddit, and twitter. Want a safe place to talk about games our discord is it.
What do I bring to the table?
I started gaming prior to the atari 2600, back in the single game handheld days. I have built videogame mods, worked on QA and Testing, and created everything from textures to music tracks for games in my spare time. My passion is games not the society constructed around them. My driving desire has always been to elevate the discussion about games from start to finish
Constant Audience Interaction:
Whether I am making a review, discussing the technical aspects of a game in layman terms in my
"Walking the Walk"
videos, or answering gamers questions about the industry in my Video series
"Why?"
,
I am constantly striving to elevate the discussion past the polarized sides of "this sucks" and "this is awesome."


Want to Know More?
This is my content so far:
https://www.youtube.com/AngryCentaurGaming
By becoming a patron you will be helping the channel, helping me cover the industry.
So thanks for stopping by and regardless if you back me or not I appreciate your support!
Massive Patron Extras
More reviews plain and simple.1 Patron Voted On Video a Month, Random Karak Krates, Patron Choice Shirt design, and at least 1 Walking the Walk or design video a month.
10 of 14