Arielle
is creating Music, Videos + Love.
Select a membership level
Guitar Enthusiast
Pledge $1 or more per song
Ah! You like guitars, huh? :) Me too.
For 1 buckaroo, you get -

🎵Access to Patron-Only Stream (all the juicy details)

🎵Mp3 Downloads of every new song I release on Patreon.
Rune - $5 a Month.
You're Supporting Rune!

🎵Access to exclusive flash sales and providing  patrons with exclusive discount codes and patron-only merch options.

🎵 Access to polls/questions/designing help for all new merch, albums, graphics, names and titles for the future.  (Think album names, guitar names, song names, album art!)
🎵Digital Fact Pak On Rune 
Plus, all rewards above!
Adopt Bijou!
You're Supporting Bijou, The Gibson 339!

What You Get.

🎵Virtual Fact Pak on Bijou
🎵An Official 'Sponsorship of Bijou' Digital Certificate 
🎵Access to my Monthly Creation Calendar.
You can see what I plan to release next, and what I'm working on.
🎵Monthly Updates on Bijou.
🎵Behind The Scenes Videos every month.
This could be videos updating you on my plans, giving you top secret info, or even band rehearsals.

You also receive 
-Access to Patron-Only Stream (all the juicy details)

-Mp3 Downloads of every new song I release on Patreon.
-Access to polls/questions/designing help for all new merch, albums, graphics, names and titles for the future

About Arielle
Welcome to Arielle's Adopt a Guitar Program!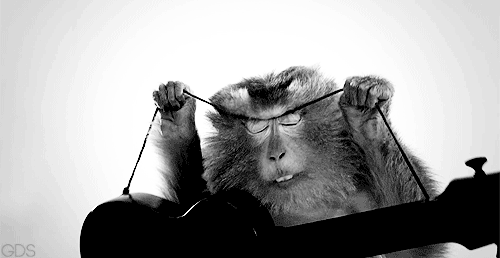 Hi. Arielle here-
You have just stumbled upon one of my favourite websites in existence.
Not because of why you think, necessarily.

Patreon is the home of my fans, our special connection, so much new music, ideas, dreams, hopes and living life. To me, it's like an extension of my journal. TONS of stuff lives inside here that I would never ever post on socials. (I'm sure you can understand why.)

It's my safe place.

I have been honoured to be on Patreon for 3 years, and during these 3 years, I have learned a LOT about you, about me, and artistry. Patreon has allowed me to fund 3 recording projects, over 20 videos, and exclusive merch I never would have been able to create otherwise. It has literally helped me advance my career, that I otherwise would not have been able to do. 
I am so blessed to be able to have my patrons that support me, and in turn, create such a beautiful community that supports each other. 

If you're not currently familiar with me, you can go take a gander here and see if you dig it-
☛ YOUTUBE  

So. What is this so called 'Adoption Program?' 

I wanted a way to give my Patrons a way to involve them into a very sacred part of my life.
The very thing that helps me create the music their ears take in.
My guitars.

In the past, I have sponsored/adopted animals when I have donated money to charitable causes, which always fills my heart. 
But I had never seen it with guitars. 

So, here it is. 
I have offered all of my guitars up to be sponsored/adopted.


How Does it Work? 

Well, you check out the rewards, pick a guitar to adopt, and reap stellar rewards monthly. 
Each guitar has its own set of rewards and perks, so choose whatever you feel called to.
You can always upgrade/change it as you desire.


What Am I Sponsoring?
As a completely independent artist, my fans are the most integral part of what I do. 
Every dollar spent goes towards creating better content for you in the form of videos, recordings, special merch YOU want, better performances, musicians in my band, and so much more. YOU keep the wheels turning of this musical machine.
You also help maintain the well-being of my guitars, such as traveling with them, maintenance and repairs, as well as help support their travel while I tour around the world.

In turn, you get exclusive access to how they are doing, what they need done, their backstories, shoutouts from my shows, bragging rights, and even meet & greets with them. 
You also help design new guitars, choose album covers, and become a much closer part of my career and my life. 


Frequently Asked Questions

So how do I adopt a guitar?
You join by becoming a Patron right here on this page!



Do I have any responsibilities if I join?


Not at all. You can be as active, or inactive as you want to be. I'll be doing the talking, don't you worry about that! 



Do I actually get to keep the guitar? 


I wish, but this MAY be something I offer in the future.

How soon do I get my rewards?
All digital rewards will be sent within 24-36 hours (unfortunately, this is a manual process, as Patreon doesn't let me automatically set that up.)

All physical rewards will need up to 2 weeks for the US.(unless otherwise stated in perk, and also depending on location) 



Can I cancel if I can't afford it any longer? 


Of course. You can cancel whenever you'd like.



What if I want to support more than the highest tier?


Well, I might create some special perks for ya, then! All you need to do is write in whatever amount you want, and send in a message. 



Do I have to pay in US Dollars?


Nope! Everything is shown in US dollars on the website, but you may use any currency and it will be automatically converted.



Still have questions?


Shoot an email to [email protected] and my team will help you out!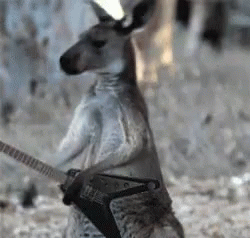 Thank you so much for spending the time reading this.
I am so grateful for your part in my life, and look forward to growing this with you, with love and positive intentions.

All my best,
Arielle & her guitars.
$1,087 of $2,000
per creation
I will go make a 'Behind The Scenes' video of each song off of my Patron funded album, My Gypsy Heart.
They'll be juicy, trust me!
4 of 5
Recent posts by Arielle
By becoming a patron, you'll instantly unlock access to 353 exclusive posts
By becoming a patron, you'll instantly unlock access to 353 exclusive posts