ValeryArt
is creating art tutorials, full painting lessons. Oil and acrylic arts
Select a membership level
Silver
Access to Sketches for all YouTube videos! 
You will be able to download and print any sketch before start
Thanks for helping support my channel!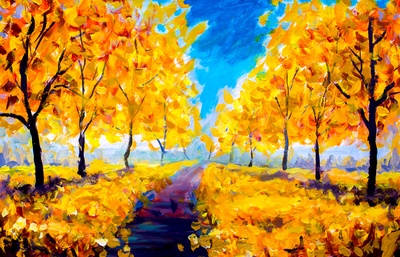 Gold
All of the above and...
Participating in regular polls to help me pick future videos
My support, advice or critiques by request on Patreon ValeryArt community.
Really big air hug and my heartfelt thanks!
Diamond
All of the above and...
Access to special tutorials!
A HUGE air hug and my heartfelt thanks!
About ValeryArt
Hello! My name is Valery Rybakow. I am an artist with 15 years of experience. During this time I paint more than 685 paintings, I opened 27 personal and group exhibitions of my paintings. My paintings are in 7 museums in the world and in 31 countries of the world.

I exactly know how to learn how to paint beautiful paintings so that they will appeal not only to you, but also to your customers. Numerous masterclasses and webinars, which I conducted it confirmed.
And now I came to Patreon to share my unique knowledge, the secrets of painting, which I comprehended for 15 years. Patreon allows me to communicate with my students in a unique way, gives me the opportunity to provide different levels of reward: sketches for future paintings, auxiliary photographic material, exclusive video painting lessons, personal consultation. It makes people happier and motivates me!

Your support helps not only me, but also those students who cannot afford to pay for painting lessons. They use my videos on YouTube for free thanks to your help!

I like to share my knowledge about art, the secrets of creating paintings. I see how it makes people happier. When my students get to paint a beautiful painting in my master classes - I am happy too. You help me financially to continue to do the work of my life: to teach people to be happy through painting! Thanks you.

With your monthly support, I will be able to provide quality art content on a daily basis. Watch and interact with me while I rediscover and show how to draw and paint in the classic method. Witness and learn how pieces of art come together, and how one develops and continuously hones his/her the skill necessary to execute such works.

1 of 1
Recent posts by ValeryArt
By becoming a patron, you'll instantly unlock access to 46 exclusive posts
By becoming a patron, you'll instantly unlock access to 46 exclusive posts