Ashunera
is creating YouTube videos
Select a membership level
Ashunera's Victim
You've been claimed my friend ~
Thank you for supporting me man! Really appreciate it! 
Includes Discord benefits
Lover of Violence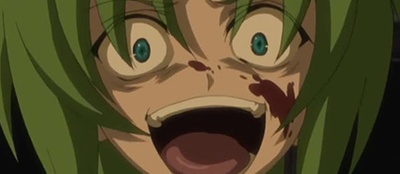 You just love it when your favorite Yandere starts the murdering ~
Woaah!! Thank you soo much!! Really appreciate the support you're giving meee!!! YOU'RE AWESOME!!!
Includes Discord benefits
Path to Insanity
You're finallly going down the path .. your mind is slowly going defiant, craving for more than just watching my work. Craving for blood, gore & screams. YES!! Let your true self out!
You will be allowed to join the Ranks of the Crimson Traps! My personal army inside of VRChat. We are planning lots of Events & Meetings in the beloved world of Virtual Reality and you can be part of it!! ~
Includes Discord benefits
About
It is I, Ashunera!

Thank you so much for visiting my Patreon page!
I am a young Youtuber that is currently focussing on Virtual Reality games! Most people will know me from my VRChat videos, where I meet lots of awesome people everyday! I am planning to do YouTube fulltime in the future, but in my current situation, even though im getting more subscribers every day, I simply lack the means to sustain myself. That means I have to do part time jobs to be able to scrape by, which are keeping me from doing what I really want.

And that is to entertain you! 

Seeing how incredibly fast my channel is growing and reading all your positive comments on my work really gives me the feeling that it is possible to achieve my dream! Im unbelievably lucky to have you guys with me. Actually I was already in a dreamworld when I reached 100 subscribers! I was so glad that there were 100 people that I could make happy once or twice a week. But you lovely guys just keep coming, wanting more! You even asked me for my patreon page ... and well here we are I guess? 

Don't feel the need to support me here though. Your support on YouTube, knowing that you are watching my video's is enough. Or what im trying to say is ... I love my subscribers equally, no matter what they are doing.

I don't want to keep any secrets from you, so im laying
my future plans down right here for you:

Step 1
Well, first of all I want to sustain my lifehood with YouTube. Meaning once im able to pay my rent and food without having to work part time jobs, I'll be able to make more videos. Im planning to go for 3 videos a week once I've reached that goal, but im also planning to make a video every single day at some point!

Step 2
As you might have heard in my introduction video, my equipment isn't really refined. Im using the VR-Headset mic, my PC isn't exactly what you would call a powerhouse either and I could use a webcam for my future plans! So naturally the next step would be my equipment! I will put your support into good use, first getting a normal microphone so that my "P" sounds don't create thunders anymore, lol! So yeah! You get the idea. Every coin here is spent to raise the frequency and quality of my videos.

Step 3
?????

Step 4
Profit! XD

I really don't know what the future holds for AshuneraGames. But you can count on me that I won't give up trying to make you laugh! NEVER!

Become a patron to
Connect via private message