Az Martin
is creating Arts & Witchery
Select a membership level
Moon Kit
Thank you so much for contributing! I will forever appreciate your belief in me <3
Starry Vixen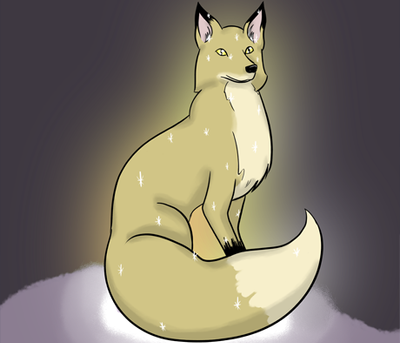 Not only do you give me great joy in my pursuits, you get the added bonus of an original sketch in the mail every month! I will draw and ink/color sketches for each person of this tier on a postcard sized paper and mail it to you!
Fox Coven Member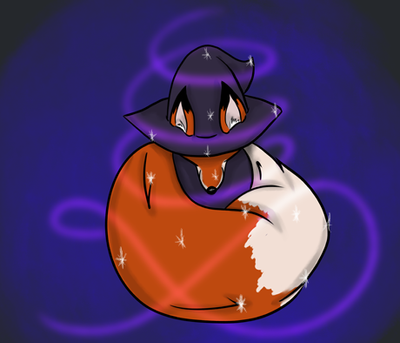 At this tier, not only will you get the monthly random sketch, but you'll also get access to discounted/priority commission slots and after at least a 5 month period of backing me for this tier, I will do one free piece of custom art each year!
About
Hello and welcome to Azralorne Arts & Witchery! I am the leader of this foxy coven, Az Martin. I am a freelance illustrator as well as sign artist at Trader Joe's as a day job. I have been drawing since I was a wee child, and I love it as much now as I did then. I have always had the itch for a creative outlet, even in my darkest times. I wanted to make this Patreon be a place of sanctuary and healing not just for me, but hopefully for you all as well.

I upload when I can. The world is a lot and so is life. Please understand it won't be very frequent, but I hope I'm worth your time or money anyway! <3

I plan to slowly build up my portfolio, make prints, make stickers, and other varieties of items as I begin tabling at conventions in my area. I would love to get to a point where I can drop back on my day job and have more time to produce art for myself and for all of you!
Any money given to me goes directly to a myriad of things: Other wonderful artists I support here on this web of support we call home, as well as my monthly Adobe costs, supplies, the cost of product, and my monthly payments for various sites. If you get a physical item tier, your money also goes towards the shipping costs of sending you thanks.

I greatly appreciate each and every one of you who has chosen to join me on this journey! Your support, no matter the monetary amount, even if you just follow for my art, means a great deal.

Thank you for joining my coven, so take my hand and join me into the mists of the forest. I have much to show you.
Once I am at $30, Ill be able to do the physical rewards a bit more justice. Including better quality, more detailed items, something a bit crafty to throw in the mix, for $5+ tiers.
1 of 4
By becoming a patron, you'll instantly unlock access to 5 exclusive posts
By becoming a patron, you'll instantly unlock access to 5 exclusive posts
Recent posts by Az Martin