Brandi Harvey
is creating Music
Select a membership level
I AM A FAN
THANK YOU!
 Thank you for believing in me and in the art. 

No amount is too small, and YOU are helping to create great music! At this level, you get the awesome feeling of knowing that you are helping to keep the music alive.
YOU ALSO GET TO ANNOUNCE PROUDLY TO THE UNIVERSE, "I AM A B HARVEY MUSIC FAN," and no one can argue because you have inarguable proof! 
A Latte Less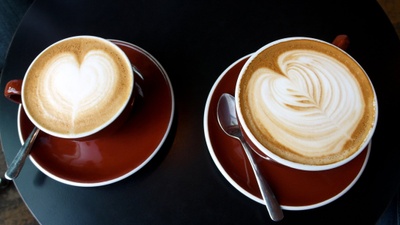 WOW! This is an investment that cannot be taken lightly. You are giving up CAFFEINE for art. You are my hero. 
For sacrificing a latte a month, you get: 
All the warm fuzzies that come with supporting an artist you dig (that's me!)
The ability to proudly proclaim that you are a true fan and all the rights and responsibilities associated therewith
BACK STAGE ACCESS - early access to tons of stuff including rehearsal footage, blogs, videos, and images. 
Hello, Sweetie!
Limited (30 of 30 remaining)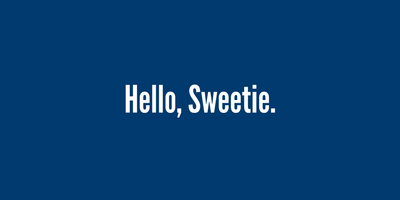 Hello, Sweetie! 
Let me express my gratitude to you.
Patronage at this level guarantees spoilers, and more. 
You will get everything in the previous tiers PLUS: 
I'll record a video message, just for you.
To you, about you, or about the topic of your choosing! I'll even post it to the patrons only site, if requested. 
Digital Signed Poster
Personalized video message
Invitation to monthly Live Stream Jam Session
About
Wow. So here I am, finally at a place in my life where the Universe is no longer willing to wait around for me to make up my mind. She has taken it upon herself to turn my world upside down and usher me out the metaphorical door and off on this journey.

Thank you for stopping by to check out my Patreon page. This is an exercise in faith and community. I am a singer/songwriter and writer, amongst other things. Patreon is a place where artists and creatives like me can find an audience, collaborators, and support that gives us the freedom to "do" our art. So, if you're a fan/friend of mine and love what I do, Patreon is the place to be. This is where my Tribe can join me on this journey. By becoming a patron or following me, you become a collaborator, a patron, part of the tribe, and a fellow sojourner.

As part of the fun of it all, the patron levels are each based on one of the things I love. Along my journey, I have discovered that I'm a total geek about some things, and I am not ashamed. Whether it's Doctor Who, Lord of the Rings, or all things Irish, you'll find little nods to those things and more woven through the levels. So, by just reading through the levels, you've learned a bit about me!

I'm trusting that my path has led me here at exactly this time because there is a community out there who believes in my art - a community of other desperate souls who will walk with me along the way

Stick around and meet other members of the tribe, find our more about me, and, if you like what you hear, and you, too, are another desperate soul, join the journey.
With an extra $500 per month, I will be able to invest in the equipment I need to begin setting up my in home studio. That means more music more often because I won't have to go off to record!
1 of 5
Become a patron to
Connect via private message
Recent posts by Brandi Harvey