BREADSWORD
is creating Film Analysis and Reviews
Select a membership level
Crumbs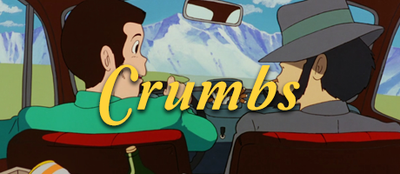 My lil Crumbs receive a super fresh track-list of the songs used in each BREADSWORD video as well as having their names featured in the outros!
Bread Rolls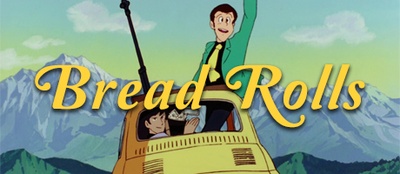 My big ol' Bread Rolls get each BREADSWORD video a day early (basically the second it's ready to be posted), a copy of each video's script, AND instead of having your name simply scroll by, you get your name included in your guys' own, special section at the end of each video!
Includes Discord benefits
Bread Loaves
My tremendous Bread Loaves will get their beautiful names shouted out (like, vocally) by me in an Extra Special Thank You™ at the end of each and every video! AND instead of just a script, you'll receive a .mp3 copy of every vid - as well as a SoundCloud link - so you can listen to my generally very long vids whenevs! Convenient for when you can't scarf down a 35 minute long video in one go!
Includes Discord benefits
About
Hey! Thanks for visiting my Patreon!
Let's get acquainted.
My name is Jace - but you can call me BREADSWORD. I write, record, and edit videos discussing the visual arts with a prevailing focus on film. BREADSWORD has been, since I started uploading under the name in 2016 with a review of Stanley Kubrick's "Eyes Wide Shut" to show my friends, a continuous labor of love - an ongoing love letter to the works of art I enjoy as well as a vehicle to better
my
understanding of them! All I want to accomplish with this channel, my most sincere aspiration, is to spread my love for art - whether that be through persuasive essays or critical assessments - and to do so with as pleasing a blend between audio and visuals as I'm capable of.
Due to the amount of visual and aural examples I use for my content, however, I'm a prime target for YouTube's copyright algorithm - and this makes it
extremely
difficult to reliably create videos and sustain myself off of them! This, combined with the amount of time it takes meto research, write, record, and edit all of the content I produce, means one thing:
I could sure use some help!
Every dollar pushes me closer to being able to produce more, to do more, and to say more! And that's all I want. To share my love of art with as many people as I can, full time, forever.
I believe that if, at the end of it all, according to our abilities, we have done something to make others a little happier, and something to make ourselves a little happier, that is about the best we can do. - Roger Ebert
Anyways, thank you for reading! I hope you know that you are appreciated.
Have a good night!
★
My happiness and sense of self-worth rises and falls proportionate to this little numberino here. (see: joke)

Let's try to get to 400 patrons by the end of the year! Fingers crossed! Once I reach 400 I'll hopefully be able to quit my job and go full time in YouTube world!




1 of 1
Recent posts by BREADSWORD
By becoming a patron, you'll instantly unlock access to 84 exclusive posts
By becoming a patron, you'll instantly unlock access to 84 exclusive posts