Bandstand
is creating Sampled music videos
Select a membership level
Bandstand Supporter
$1
per Month
Access to my Patreon feed. {polls, articles, exclusive content, etc.}
Personal album recommendations 
A Handwritten thank you letter from me
Bandstand Junkie
$3
 per Month 
Advertise your songs in the intro/outro of my videos
Plus, all previous rewards
Bandstand Stan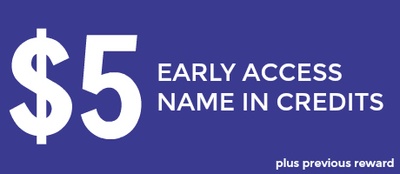 $5
per Month
24 hour early access to new episodes from Every Sample From... 
Your name will appear in the credits of every video
Plus, all previous rewards
About
Hi! My names Joshua Tillman and I'm the creator behind the popular sample channel Bandstand.
In each episode I strive to reveal the genius in sampling in the most organic way possible. I do this by creating seamless transitions from song to song, providing eye-catching visuals, and focusing on attention to detail. 
I've made videos on a multitude of albums from some of your favorite artist ranging from 
Tyler the Creators Flower Boy
, 
Lil Peep's entire discography
, and 
Kendrick Lamar's Good Kid M.A.A.D City 
to name a few. 
These videos are for both music fans looking to get some insight on the samples used in their favorite songs, and inspiring music producers looking for inspiration and insight in the world of hip-hop production. 
I have big plans for the channel and I want you to help me reach them. 
What is Patreon?
Patreon is a service where you can pledge to send a regular payment to creators, so they can support themselves and keep making new stuff.
Patreon is better for creators than advertising or sponsorship. The content is 100% uncompromised, payment is more predictable, and creators don't need to stoop to clickbait content or other shady practices.
Patreon means that creators serve their viewers, not advertisers or corporate sponsors. And where the viewers choose what deserves to be made and who deserves a voice.
How often will I end up paying?
You pay on a per-month basis. I always release at least four videos a month. Usually more, depending on the length of the video. 
Why do you need the money?

I would love to produce content for you as my full time job. I also have plans on expanding my content ranging from, video essays, documentaries, and music reactions. If you follow me on Instagram, you know how passionate I am about music! I have so much I want to share with you in video essay format but am severely limited by the software I can afford. Editing software like Adobe Premier and After Effects are out of my price range currently. Camera, microphone, capture equipment, editing software, etc. These are all things that I'm unable to obtain without your support. 
- Joshua Tillman
VIDEO ESSAYS!
With this amount of support. I'll be able to release at least one high quality video essay out per month!
1 of 1
Recent posts by Bandstand