Be Nadine Stephens
is creating Tools for Ritual Healing, Divination and Mentoring
Select a membership level
Horses
Monthly members of the swift Horse's Herd receive;
access to my Patron Only posts
Barn Owls
Monthly members of the watchful Barn Owl's Parliament gain access to;
scrambled koans to contemplate updated randomly
a word game for creative writing process updated randomly
Crocodiles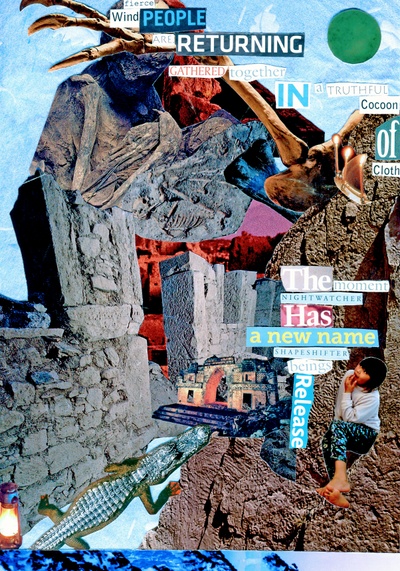 Monthly members of the crafty Crocodile's Bask gain access to;
random thoughts and reflections from my everyday life, updated randomly. (You'd be surprised what goes on in my brain. Or maybe you wouldn't...)
About
Hello.
My name is Be.

Some folks call me Be Nadine, or MamaBe.
Some folks write it as Bee.
All is fine. Apparently I have many names and many functions/faces.

GRATITUDE FOR YOU!
I am honored(and frankly floored!) that you, Dear Reader, would consider supporting me in my wacky endeavors.
And if you've decided to support me monthly so I can launch my baby birds from their nest ...well...I don't know what I can say but, OMG...THANK YOU!!!
Just like anything of value I've ever done, there is no way it would have been possible without the consistent support of Good Folk. This is definitely no exception.
And I am so excited to offer something in return that I dearly hope will feed your soul.

WHY AM I HERE?-Back Story...
Briefly-
Over the past decade I have dedicated myself to learning various holistic wellness practices.
The past 7 years I have refined my focus to pursuing-as much as possible-Traditional approaches to Wellness and Carrying Wisdom. By that I mean various forms of Spiritual Healing from an Animist perspective.

The 'Roots Dreaming Wisdom Oracle' cards are the physical evidence of my experience of Walking closely with my Initiations and working with Plant Spirit Medicine. As each card created Itself I discovered the Teachings that were packed into my Bones. And it is still unfolding.
While the Root of my Initiation is West African, I have discovered that the Spiritual Principles are recurring at the Heart of all the Indigenous Traditions I am acquainted with thus far. And why wouldn't that be the case? We are all made from this Earth and like the Earth we have a myriad of Divine Expressions but are still just One Entity, One Family. We may sit with different colors in different directions of the Wheel and the methods of 'Arrival to the Center' may look different, but ultimately the communion is Universal.

SO-now that the deck is published, WHAT AM I CREATING?

1. Methods of Elemental Alchemy for Healing and addressing Imbalance. Physical Magic, Wearable Spells...

2. A mentoring course geared towards folks learning some of the ways I offer healing. I have learned predominantly through visceral spiritual experience with Nature & Ritual and so that is how I tend to 'teach'.

3. MoonBee Farm and Wellness Retreat; in collaboration with my dear partner-this is something we are currently working on and hope to make functional enough for people to come stay for artist residencies and retreats within the next couple of years. It will be completely off-grid and rustic in its amenities but grand in its Wildness and Beauty. Located on a Treasure of an Island, we are seeking to offer a Place of Healing, Restoration and Soulful Connections for/with All Beings.

Warmly and with much Gratitude,
ASHE-O
Be, Be Nadine, MamaBe, Bee..


I will begin working on more pieces that will become 'bonus packs' to add to the current Roots Dreaming Wisdom Oracle deck of 44.

1 of 4
By becoming a patron, you'll instantly unlock access to 139 exclusive posts
By becoming a patron, you'll instantly unlock access to 139 exclusive posts
Recent posts by Be Nadine Stephens