Be The Revolution
is creating social change through transformative leadership trainings
Select a membership level
Member
Thank you! you are part of the Be the Revolution team and want to support our ongoing efforts
Revolutionary
Access to all past full length B.T.R. masterclass videos
Exclusive advance digital copy of upcoming book "The Political Revolutionary's Handbook"
Visionary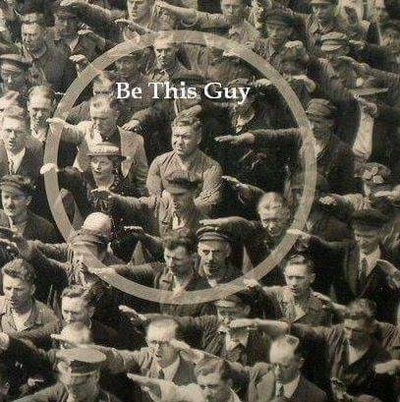 Monthly Movement Strategy Group Call (Led by Jay and featured guests)
Access to all past full length B.T.R. masterclass videos
Print & Digital advance copies of The Political Revolutionary's Handbook
About
Every day there is another shooting, climate catastrophe, corporate scandal, or dumpster fire about this administration. The rich are getting richer. Millions are without health care.
Maybe you wish there was something you could do about it, but it seems that the only solution is to board up the windows, stock up on canned goods, and wait out the coming climate apocalypse binge watching Netflix. Hopefully Elon Musk will invent something.
The problems of the world may appear to be too big for you or anyone else to do anything about them.
THE TRUTH IS, there is a movement. Millions of people are coming together to make a difference.
There has never been a time when one person has had more power to change the world for the better.
But for us to overcome these challenges and leave a habitable world for our children it is going to take more. A lot more.
We need to get better. Faster.
It is going to take every one of us doing our part, in whatever way we can. It's not enough any more to do some yoga, recycle and comment on social media.
PHASE ONE:
This is why we created Be The Revolution: How to Create Vision, Strategies, and Solidarity for Sustainable Social Movements- a free online master class series providing the vision, tools, and concepts to help build successful sustainable movements creating systemic change
CLICK link to visit BeTheRevolution.US
This free online master class series will go live on December 11th.
We will be interviewing over 25 experts in politics, academia, and grassroots political organizing who took on the corporate state and won.
We're going talk about how they did it. Learn the lessons from their successes and failures. What are the leadership principles that will usher in the transformational shift not only in consciousness and culture, but in our government as well?
Those who sign up will get emailed a new link every day to an interview with a leader who has made a big impact.
We will talk about:
Digital organizing
Team building
Meditation and self care techniques
How to heal from trauma
Attracting cultural influencers to your cause
Leadership distinctions from world class trainers that you can apply to any area of your life
How to build a big email list for a bigger impact
Effective communication so your message lands
How to take on the corporate state and win to create changes at the policy level
Many other subjects
You will leave this online master class feeling inspired and empowered to go out and change the world, with some of the latest organizing strategies.
Whether you are brand new to transformative activism or a veteran who has been in the trenches for many years this series will help you take your leadership to the next level.
Maybe you have wanted to make a difference but didn't know where to start. Maybe you have been feeling something calling you to a greater purpose.
If you have realized that systemic change means more than commenting on your social media then join us December 11th to
Be the Revolution
.
If you are freaked out by the state of our world the coming climate apocalypse, the massive wealth inequality, the fossil fuels, the stupid wars, the private prisons, that is only a sign that you are indeed still sane.
PHASE TWO:
On Jan 31st we will be publishing The Political Revolutionary's Handbook.
The Political Revolutionary's Handbook
is a guide to grassroots political activism. Personal stories from Occupy Wall Street, Standing Rock and the untold story of key events surrounding the Bernie 2016 primary campaign from the perspective of movement organizers. It offers a perfective as to why Trump won, understanding the opposition, as well as a how to manual for organizing grassroots political organizing. This book examines what we are up against, how to get started and where we go from here to create a sustainable future.
Chapter Breakdown (working titles):
1. Occupy- personal stories and reflections from the Occupy Wall Street as well some of the key moments of the movement. Talks about the successes and failures
2. The People for Bernie Sanders- The untold story of the network of Occupy activists to first started "Ready for Warren" and when she told them to "leave her alone," started the People for Bernie platform.
People for Bernie launched 99 events for the 99% nationwide that ignited the movement behind the viral campaign. Most people think that this phenomenon happened out of nowhere, but it was intentionally engineered.
3. 2016: The Year That Changed Everything- Personal experiences from some of the key organizers behind the Bernie Sanders Movement. Includes stories from the secret super team of celebrities and influencers (aka Bernie's Avengers) traveling together across the country making news headlines and shaping the course of history.
The infamous #ClooneyCounter Party.
The showdown at the Democratic Platform committee in Orlando.
The 2016 Democratic National Convention in Philadelphia. This is the peoples' history from the underground. This is the story you they didn't let you see on corporate media
4. Standing Rock- Shailene Woodley enlists Bernie's Avengers to travel to Standing Rock to engage in frontline actions and to bring awareness to the cause of stopping the Dakota Access Pipeline. A behind the scenes look at one of the most tragic and uplifting stories of resistance in American History.
Personal stories of launching the #BankExit divestment campaign with Susan Sarandon to pressure the banks to end their funding of DAPL and organizing Jane Fonda's #BankExit protest.
5. The Poor Peoples Campaign- In 2017 Reverend William Barber re-launched Martin Luther King's 1968 campaign which created a fusion movement of all progressive movements addressing homelessness, war, the need for universal health care, racial justice, climate justice, and equality.
Personal stories from the national campaign to shut down state capitol buildings in 35 states simultaneously, delivering policy demands to law makers, and witnessing over 2000 arrests.
6. The Opposition- Most activists have no idea what they are up against. Breakdown of the agents and agencies of the corporate state that work to countermand popular resistance movements.
7. Paradigm Change- People talk about paradigm change, but what is a paradigm exactly?
8. Direct Action- The tactics of disruption that have challenged the status quo throughout history
9. Strategy- Concepts and theories to develop the strategic capacity critical to organizing against the corporate state and winning
10. Building Power- Progressive movements may have a deeper knowledge of the problems facing society, but often fall short of building the requisite power to create systemic change.
11. Narrative- It is impossible to change our society if we cannot win the hearts of and minds of the people. This chapter explores the power of storytelling to break through the conditioning that has most of the populace divided and enslaved by their own consciousness, hijacked by the corporate state.
12. Organizing- Leadership principles on how to work with others towards creating vision, solidarity, team and ultimately results.
13. Transformation- real change must begin within each one of us. We cannot transform our world without transforming ourselves. Political revolutionaries often fall short of effective leadership because of bad habits, lack of self-care and failure to realize the spiritual warrior within.
This chapter explores pathways to peace, healing and personal empowerment.
14. The Climate Crisis- Understanding the existential threat to mankind and the measures necessary to confront it
15. Movement Building- The world has changed radically in the last decade and yet our understanding of movement theory has not yet evolved. The same theories and tactics used 50 years ago are still employed by organizers. This chapter explores movement building for the 21st century.
16. Big Ideas- Big problems require big solutions. This chapter presents some of the most exciting platforms, policies and ideas that when enacted could create a new world for this and future generations
About Be The Revolution
From Occupy Wall Street to Standing Rock, Jay Ponti is one of the nation's leading grassroots organizers. He was the co-Creator of the #BankExit campaign which ignited billions in fossil fuel divestments. He masterminded direct actions with Jane Fonda, Susan Sarandon and other luminaries, which received international media attention. He was a core organizer the global meditation synch of 12.21.12. He is an executive coach to the stars, a Sr. Hamsacharya of Babaji's kriya yoga and former aide-de-camp to Himalayan Master Yogiraj.
PHASE THREE:Be The Revolution is raising funds to purchase a 2001-2004 Volkswagen Rialta so that we can travel, providing leadership trainings for activist groups all over the country.


The all-in cost will roughly be $40,000 for the vehicle.

$10,000 will cover gas, food, marketing, expenses and additional staff.

We will be bringing together local organizers from various causes and aspiring young leaders from colleges and universities nationwide.

Not only will we be helping movement organizers with trainings to increase capacity and effectiveness, but we will be supporting the leaders of these movements to foster transformational relationships with the intention of creating solidarity.

Many movements, coming together in unity.
1 of 1
Become a patron to
Connect via private message