Afrodave
is creating My shared journey in improving my life through mindfulness
Select a membership level
Supporter
$1 or more.
Thank you very much for the support it means a lot to receive any money and it'll be spent on improving my content and goals to help more people.

You will receive a personal thank you email and be able to see exclusive content on here first.
Super Supporter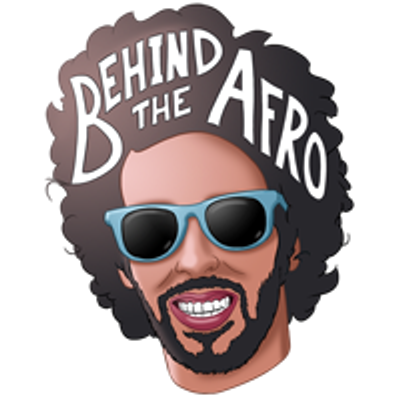 $5 or more.
Thank you very much for the support it means a lot to receive any money and it'll be spent on improving my content and goals to help more people.

You will receive a personal thank you email and be able to see exclusive content on here first but also you can have a bigger say in the content you want to see.
About
Why I'm doing Patreon


I've spent the past 4 years trying to improve my mental health after realising I suffered from depression and anxiety, in the past 8 months I've really started to make great strides in my journey to self improvement and I want to share my personal story and what I've learned so maybe it can help others with their own journeys. This page will also hopefully help support me to become a volunteer coordinator and help so many more people.
My Story


My life like most has been filled with many negative experiences that have reaffirmed my negative core beliefs and caused me to create some very negative unhelpful rules in my life to protect myself from what I perceived as harmful to my life. These are rules like 'If you don't try, you won't fail', 'Say yes to everyone' which have come from my negative core belief of 'I'm not good enough' which is so generalised and negative that it is untrue and unhelpful to my mental health.
When I was 30 after working in a dead end job for 5 years, the realisation that this might be it for me and even this simple job I felt like a failure at, I finally broke down and couldn't pretend I was coping any longer. This was the hardest time in my life but also the turning point in my life journey, it took another 3 years of thinking that my mental health label was who I was now and justified by my negative life experience. During this period I attempted to fight against my issues while also believing they where who I was now and that would never change.
Last year was the biggest turning point in my journey to recovery as I start Cognitive behavioural therapy (CBT) once again but with a new motivation and energy to improve myself. It's not been an easy journey but nothing worthwhile in our lives should be easy, challenges are their to make the achievements important and huddles aren't there to stop us but to challenge us. I've never felt this good in my 34 years of life and I know there is still a long road ahead with even bigger challenges but that is just the journey of life it'll never stop being challenging until it ends. My outlook on life before was life isn't fair because I'd been dealt a bad hand which I couldn't cope with. Now I know that life isn't black and white, fair or unfair, it's just what we make of it and we are the only ones that can change ourselves. Sure friends, family and professionals can be very supportive and usually necessary to achieve our goals but they can't do anything if we aren't willing to put the time and energy into these challenges. 
During the past 4 years I've done some pretty amazing things in my life from helping to set up a company to public speaking at conventions in front of hundreds of people but until now I've ignored these achievements easily with my own self doubt but I'm now not willing to believe those thoughts. I've also while going through this personal journey shared my stories and experiences on my personal facebook profile which many people have commented how good it is to see them and how it has helped them in someway either realising something they need to do or just realise they aren't alone.
Why Do Patreon?


This brings me to why I'm setting up a patreon page which for the past few months has been something I've kept thinking about to potentially earn myself a little money while hopefully continue to help others or just sharing my experiences. I realised while going to my CBT that I'll not do it if I continue to block myself with 'What if's' and that I need to reaffirm the knowledge that it's better to try and fail rather than fail to even try.
So my goal is to start doing more videos speaking about my experiences, what I'm learning that helps me and hopefully spread a positive message to anyone that needs it. Also I'll be sharing article or information that I've found to my social media platforms to bring all my audience more content that could possible help them. At the moment I'm on benefits seeking work, while attempting to get a career in the Volunteer & Charity sector with my new work coach who is a volunteer coordinator herself. But this means I have very little money and none to actually improve my equipment or do the positive self improving activities that I'd like too and share with you all.
What Will Your Pledge Be Spent On?
At the moment any money that I earn from this page will go straight onto equipment and then probably travel or other things that I'll need to bring you awesome positive and hopefully useful content. If at any point this starts to earn me any significant money I'll most likely start to donate a potion of my earning to charities or even personal gofund projects to help others in need. I'll also consult my audience on any of this before I go ahead as it's your support and money that will be allowing me to do this in the first place, your support and voice will always be important to me.
And Finally


I'd just like to thank anyone that does subscribe to this page as you should know any amount you give will be greatly appreciated and used to the best of my ability to help me continue to improve but also to give you better content. I'd also like to specially thank all my friends, family and anyone else that has supported, encouraged and just been a great inspiration to me during my life. I know I couldn't have gotten to this stage in my life without you all and I'll continue to love everyone of you always.
If you've read all this and like me are usually far to poor to donate money to peoples Patreon's or KS's then please don't worry I appreciate support in always not just money so even if you just share this page onto your own social media pages to give me more reach, I'll be thanking you so much and if you tag in my pages so I see it you'll get a special mention on my videos just like a paid subscriber. Because for me it's not about what type of support as not everyone can give money and even though it's very important to live in this world it's not the most important factor in our happiness or life journey.
Thank you for reading and I love you all very much xx
Wow this will be my first milestone and even if it's a small amount it means so much to me and will be used to help me continue my life improving journey and share it with you all.

I'll do a massive thank you video and put some of the money into social media ads to spread the reach of my platforms to hopefully help more people and generate more patreons.
1 of 3
By becoming a patron, you'll instantly unlock access to 1 exclusive post
By becoming a patron, you'll instantly unlock access to 1 exclusive post