Alex Maslow
is creating The Lord of the Rings: An Ethical Guide
Select a membership level
Orc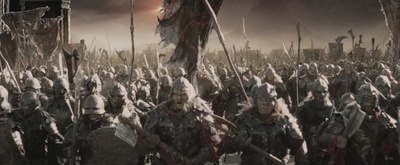 Every Dark Lord needs orcs to support them.  But orcs don't get much in return (though you do get access Patron-exclusive posts).
Dwarves
Great halls of stone!  Excellent malt beer!  Accidentally awakening ancient evils in the pursuit of material wealth!  These are the things that make Dwarves great!
In addition to patron-exclusive posts, this tier gives you entrance into the "thank you" lottery.  At the end of each weekly blog post, I'll be thanking my Patreon supporters in general.  In addition, one person in the lottery will be randomly chosen to be called out by name (or an alias of their choice).  The amount they have given will not be revealed. 
Men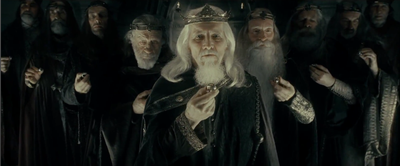 "Nine rings were gifted to the race of Men, who above all else desire power".  So give me $9 a month, just try not to become a  Nazgûl! 
In addition to patron-exclusive posts and the thank you lottery, this tier will give you the opportunity to - when chosen by the lottery - to submit a one paragraph response to the post.
About
One ring to rule them all, one ring to find them, One ring to bring them all and -  oh ahem!  Sorry, I didn't see you there.  I was just, uhh, admiring my precious ri- aaahhhhh my normal jewelry.  Pay it no mind.  Here, come sit down.  I know I live in a hole, but you will find it is not nasty or dirty or wet - oh no!
Hello!  Welcome to my Patreon page!  My name is Alex Maslow, and I've been interested in religious thought for as long as I can remember.  One of the ways I've decided to explore this area is through a project I thought up some years ago: 
To take a secular text and analyze it as if it were holy scripture
.  How can we see ourselves in the characters?  What real-world lessons can we extract?  Can this text, through such intentional study, improve our lives?
I decided to analyze
Lord of the Rings
, mainly for it's length, story structure, and pop culture relevance (If you want to know more about why, 
you can find out here
).  I also chose it because I believe it is a rich enough text that it can be revisited again and again with new meanings being uncovered each time.  I will be reading a chapter a week (occasionally two a week) and posting lessons from what was read.  I've mapped it out so I can get through the whole book in one year.
I've already done this exercise once, but then life got a little crazy and I had to put it on hold.  But now things are settling down again, and I'm eager to see what happens the second go-round.  I invite you all to follow my weekly postings on my blog (https://lotr-ethics.blogspot.com/).  That part is free.
Like I said, I've already done this once.  And I'm going to do it again (and hopefully many times more).  The end goal is to have an
ethical guide
based on the teachings gleaned from
Lord of the Rings
.  However, creative work is still work and it is important to support those who are exploring new areas of thought.  Contribute enough and you'll get some cool perks!
When I reach 15 patrons, I'll post a video of me dramatically reading a gripping passage from Lord of the Rings.
1 of 2
By becoming a patron, you'll instantly unlock access to 2 exclusive posts
By becoming a patron, you'll instantly unlock access to 2 exclusive posts
Recent posts by Alex Maslow