Bolinas Stinson Young Stewards of the Land Program
is creating a Program for Stewardship of Self, the Land and Community
Select a membership level
The Dove - Best Wishes
Thank you for the best wishes to our program and your support. We are grateful and we are sending warm wishes to you for your Donations.



The Seagull - Private Members Only Blog
Photo by
Francesco Califano
on
Unsplash
Updated weekly while in session will have our parent letter an any other writings sharing about the process, journey and growth the kids are making. As well as how the community is embracing and acknowledging the kids for their participation. Contributions from college student mentors, as well as photos and feedback from specialists, parents and the young stewards.
Again, This is a private blog you will receive a password for once you become a member.
Up to date content we would love to share with you are not posts on Pateron, Facebook or Website Blog. There is a separate page on our website that is a Private Blog for Parents and Pateron.
https://bostinysl.org/pateron-patrons-private-blog/
The Hawk - Signature E-Postcards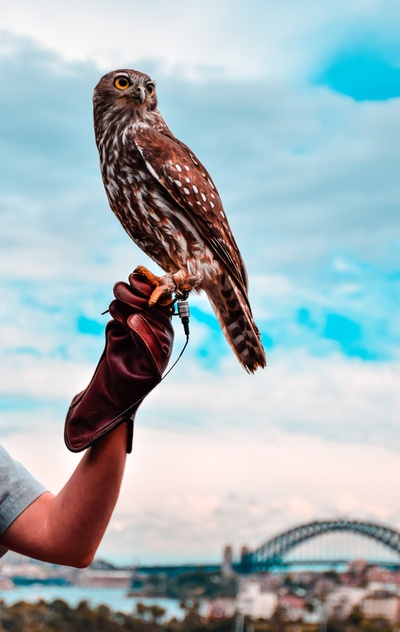 Photo by
zaya odeesho
on
Unsplash
Unique thank you postcards signed by kids and emailed at the end of each session. 
About
CURRENTLY
2020 - Spring / Summer Supplementary Distance Stewards Program
This program was created so our Stewards could still connect with our Mentors and Staff while we were/are all required to Shelter (Home) in Place. This has been a successful option in some ways and we expect it to build over time. We completed the last 5 weeks of our Program through our Online Community Board and sent detailed Emails to parents who preferred to not have their young stewards online. Many Summer Programs have been canceled So we have created a Summer Distance Stewards Program. We feel this development can be supportive not only for Shelter (Home) In Place but also for times when the weather is to extreme for Stewards or air quality is to low due to events such as California Fires.
2019/2020 Program
The Bolinas - Stinson Young Stewards of the Land Program
West Marin 4th-8th graders, come and join us each Thursday from 3-6pm!
We'll meet up at the Bolinas Campus each week and go on towards adventure from there…
The cost is $40 a week or $360 for the series (scholarships available) and includes a healthy snack.
OUR OFFERING UPDATES:
In our previous two sessions, we found that the magic was strongest when the Student Mentors connected one-on-one with the Bolinas students. To build on this magic, we are thrilled to have the ability, this year, to offer our USF Student Mentors a 3 week pre-session training to prepare them to dive in deeply with the youth for the 9 weeks ahead.
In this, they will be trained in a common language and way of interacting as well as both field skills such as animal tracking, plant ID, outdoor games and safety and interpersonal and reflective skills. This additional training will support a deeper connection between youth and mentor and create a safer container for the one-on-one transmission of skills. Our belief is that as each young steward develops the skills to tune in and steward his/her self, this will ripple out into care of others, the community and the land.
WHEN YOU SUPPORT US THROUGH PATREON, YOU SUPPORT:
Staff Positions
Curriculum Development
Scheduling
Mentor Training
Program Coordinator Stipends
Community Specialists Stipends
Snack
First Aid Kits
School Bus Rental Fees
Campout Location Rentals
Overnight Fees for Program Coordinators
Marketing
Fiscal Sponsorship
Insurance
Donated Services by Steering Committee:
Bookkeeping & Budget Planning
Operational Planning & Implementation
Grant & Sponsorship writing
Marketing Design & Implementation
Registration
Snack Preparation
FUTURE GOALS:
GOAL 1
-Online Mentor Training Program for Youth and College Age Students
GOAL 2
-Collaborating with Local Youth Programs
In West Marin and Marin such as Bolinas Stinson Youth Group, Bolinas Summer Camp, Point Reyes Summer Camp, and Natura. We would like to create a tapestry network where our programs and puzzle together, holding different pieces for our youth and also overlapping were re-enforcement is needed.
GOAL 3
-Gear Bags for Stewards & Community Share Program
and loaning out to our local students in school year and summer programs.
We will be focusing on raising funds to purchase products from local California B-Corps and local businesses to build our gear bags. These gear bags will be used in our campouts and future wilderness excursions.
Additionally, these gear bags will be a resource to share with our community's students for school field trips (such as the NatureBridge program in Yosemite and the Marin Headlands or our local Walker Creek Ranch Outdoor School) and for participation in other local programs,(Bo-Stin Summer Camp or the Point Reyes Summer Camp.)
This exchange or lending will include a Bo-Stin Young Steward educating the student on how to use the pack, what gear is included and experiential encouragement for the field trip, lessening any intimidation around attending such field trips and creating an opportunity for the Young Steward to be in a mentoring role to a peer.
GOAL 4 - Incentives For Youth
Support youth in skill building for accessing small community jobs when they come of age for a work permit. Creating mentorship skill building and offering references for youth as well as stipends. Acknowledging that self awareness and Self Stewardship keep you healthy and happy which can be supportive to the community, the work place and their social life. We would like to create an honoring or these more subtle steps in development. Please help us create the funds to provide appropriate incentives for each stage of stewardship and developmental growth.
GOAL 5
-Supporting a Smoother Transition from Middle to High School
We would like to develop a bridging for our Bo-StinYSL middle schoolers into high school through collaboration and affiliations with programs such as Bioneers Youth Leadership Program ages 13-23; Ceres Community Meal Project ages 14 up; Golden Gate National Parks Conservancy: Youth Volunteer Stewardship Programs / Advisory Council ages 14-26; YCC- Youth Conservation Corp, trail restoration program ages 14-18; Yosemite Youth Conservancy Leadership through adventure program (Adventure Risk Challenge) 40 day Summer Immersion Program.
GOAL 6
-Expanding the Program
To more than one day a week. Ideally we would like to offer this program 3 days a week. This would support youth with more supported outdoor time with safe adults. Supporting families with longer work days, or those who are too busy to get out with the kids.
For more history and information about the program please keep reading below...
MISSION:
The Young Stewards of the Land is an after school program that teaches students skills in self stewardship, land stewardship and community care. Local specialists offer expertise through hands-on, cooperative learning experiences in the West Marin outdoors, empowering students to care for themselves, one another, the land, and the community.
HOW IT WORKS:
The program includes layers of mentorship between USF students, middle school students, and elementary students with our Program Coordinators assisting the connections. Each week, participants meet up at the Bolinas campus and then walk to various locations around Bolinas, exploring along the way, and interacting with various community specialists who shine a light on different skills and wonders to be found at the intersection of the human being and the outdoor world.
HOW IT BEGAN:
After a year of development through the Bolinas-Stinson School Site Council, this program came to life with the support of a partnership with Professor Melinda Stone and the University of San Francisco.
Our program officially began late August,2018, and provided support to 5th-8th graders every Friday from 3pm-6pm in our Fall Series.
For our Winter / Spring Series 2019, we chose to open it up to our 4th-8th grade classes. We provided partial and full scholarships to those in need. This was made possible through a grant from the West Marin Fund.
Thank you to the West Marin Fund and Bolinas-Stinson School Foundation for making the launch of the program possible for the 2018/2019 school year!
WHO WE ARE:
The program for 2018-2019 was led by USF Professor Melinda Stone with assisting coordinators Meg Campbell and Ian Mclaird officially joining in Spring of 2019, after shadowing partially through Fall of 2018. Their additional support and ideas have proved to be very supportive and effective.
The Steering Committee of school parents(Meadow Evans, Veena Lucas, Chelsie Fontan-Walker and Lia Sabbatini) support the program by donating their time throughregular logistical and visioning meetings about the program,cooking up adelicious, weekly snack for the students, bi-lingual applications, registration, insurance, grant writing, sponsorship requests and many other forms of blood, sweat, and tears! ;)
COMMUNITY:
Local partners include Star Route and Gospel Flat Farms, Commonweal Gardens (Natura) with Anna O'Malley, BPUD Land Stewards, and the Bolinas Land Trust as well as a wealth of local artists, artisans, naturalists, and primitive skills experts bridging community between local youth and local elders.
ACTIVITIES:
Activities have included and will continue to include learning about our local flora and fauna, farming, goat tending, fire skills, cooking with the Cobb oven, apple harvesting, outdoor survival and ancestral skills, making herbal 1st aid kits, orienteering, bird watching, animal tracking, shelter building, kayaking, water safety, Fall mid-series campout, and end-of-the-year campout!
We have even more activities in the works for the program!
Please see our website BoStinYSL.org for more details. If you have questions, would like to sponsor us privately, connect us to a Corporate Sponsor or if you know a youth who would like to join the program please email
[email protected]
for more info, questions, application and scholarship request forms.
We are so very grateful for those of you who have previouly supported us and your continued support of the program's development and attainment of its goals.
Thank you,
The Bolinas Stinson Young Stewards of the Land Steering Committee
-Online Course Creation for a Mentor Training Program for Youth and College Age Students. This Online Program would provide 3 Levels of offerings. 
1st a way for youth stewards to earn a certificate for graduating middle schoolers

2nd for Junior and Senior High School Students who would like to purse a job in Youth Mentorship or nature studies.

3rd for College Mentors 

Reaching our goal will provide us with the 1st year of of course creation and implementation of our online courses. 
1 of 5
By becoming a patron, you'll instantly unlock access to 2 exclusive posts
By becoming a patron, you'll instantly unlock access to 2 exclusive posts
Recent posts by Bolinas Stinson Young Stewards of the Land Program