Kuro Koneko
is creating cosplay & cosplay / fashion apparel
Select a membership level
Konohamaru 猿飛木ノ葉丸
$1 or more per month
Just like buying me a coffee on Ko-fi!
It may not seem like it but every little tip is going to make me build mountains, I appreciate it beyond words 💜
【 Tier 1 : Genin 下忍 】
Pre-release pics
Ability to vote on polls 
Occasional posts/updates from my Patreon-Only feed
Photo samples of the monthly sets
Discount code: 5% OFF on my Cosplay sets
【 Tier 2 : Chūnin 中忍 】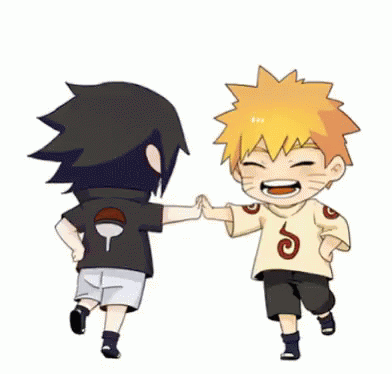 $5 or more per month
Pre-release pics
Ability to vote on polls 
Occasional posts/updates from my Patreon-Only feed
Photos samples of the month sets
Access to my Patreon-Only feed:
Be the first to know all of my upcoming plans
Cosplay preview photos
Discount code: 10% OFF on my Cosplay sets
About



So Im trying a

completely new approach

to my presentation and system in 2019! Revamped the tiers and set up a system that I'm hoping flies off without a hitch. I am going to humbly ask for your

PATIENCE

while I tweak the gears and get used to it, and for the first few months I will be wiping my

Content

clean and implementing this new System. This means I will be offering older shoots for the first few months of Pledges to my new Patreons as I catch up and some New content only for my returning supporters so you dont pay for something you have already purchased, in some cases I will make content just for you I might not even release so if I don't recognise you or you have changed your username please let me know and I will fix it up for you ASAP. I will run out of Old content eventually and replace the tier with a new reward when I do! Thankyou for your understanding and patience 💙💜💙  xox

I have explained some of this System in the FAQ section below.   
Im Bonita B, Romanian, Spanish and Maori alternative model, cosplayer and content creator living in the eastern coast of Australia. I launched into cosplay 2017, have had some huge hiccups and progression issues but gosh I wouldn't have it any other way! I'm a self taught artist so my interpretations
aren't always 100% accurate but I definitely love expressing them and developing my methods and skills 💜🙈 I'm a huge gamer and console lover of all shapes and sizes. I am currently setting up a Twitch stream again! Playing ps4 mostly atm. I volunteer at an animal shelter as I have always seemed to have unparalleled affinity with animals and love working with them, I own three kitties, 2 snakes, 3 dogs and 3 horses so you might expect to see some occasional furbaby snaps. I adore fitness and Martial Arts, I have two uncles who are martial arts instructors an
d have taught me over the years bits of Wing Chun and Jeet Kulne Do, but I did Muay Thai Kickboxing for 2 years, currently on hiatus after tearing my pectora
l and abdominal muscles in gym (thanks 110kg squat!!! 😟) which I also adore. Been getting back into my fitness this year, maybe hit up kickboxing again and look into pole fitness when I get free time!! 🤞🤩 💙💚💙



Patreon is a subscription-based platform where you can pledge a certain amount in order to get exclusive rewards! I want this page to be a mutually beneficial platform for me and everyone who decides to sign up and have been struggling to find a great balance so I'm always paying attention to your suggestions and new ideas.

Every little bit of support helps me to continue pursuing my dreams and to be ab
le to dedicate myself 100% to what I can do so I'm eternally grateful from the entirely of my heart!

💜🙇♀️ it's also the MVP fans that never give up on me with kind words that really spurs me on in harder times and that support is irreplaceable, its literally what keeps you coming back hardest and better!

In saying that I'd like to be clear that you don't have to sign up to Patreon at all and I will continue to post free content on all my other platforms. Basically there are ways to show support to my work, either by following me on social media, leaving nice comments, sharing my photos, getting to meet me at a con, sending me a letter, etc. EVERY SINGLE THING is much appreciated! 🧡❤💛






All rewards are listed in a column on the right of the page, but to summarise; even $3 grants you access to some exclusive content that I won't be sharing anywhere else! Patreon ALWAYS gets priority on releasing dates and number of pictures as well, which means I will be sharing full photoshoots ONLY here and before I release to any other platforms. Here you can also find risque or sexier content, which I'm definitely not posting anywhere else and is only available in my one drive which you would receive an exclusive link for. I'm trying my best to step up my game and make every single tier worth your time and money! 💜💙💜






• How does the payment work?
Payment is taken immediately upon pledging so, please, only pledge if you really want to stay for that month. Please pay attention that patrons who have been here already will get charged on 1st of each new month.

• When are you posting the photoshoots?
All the monthly normal and cosplay sets will be posted on feed in either a mosaic format or separate posts through the month! 🙈 Old sets will be posted earlier and new sets near the end of each month, links with the exclusive sets will be sent between the last day of current month and first week of the following month of your pledge! They will be deleted on the next month, tho... So keep them safe with you 🤫🤭💜

• Can I have access to past photoshoots?
I'll be making available 1-2 old sets per month of my choice 🙆 Later this year I'll be aiming to make all past shoots available to purchase separately, so clearing it up: Every month the content is exclusive to that month only! 😎

 • How many pictures can I find on each set?
It really depends on the set and varies! My new ones usually have between 20-35+ (sometimes over 50) pictures but some old sets have fewer photos and it varies from 5-15 🤔

• When are you delivering the Fansigns?
I'll be doing the fansigns once per month! Since I need the full names list to work on the fansigns I will need to wait until the last day of each month. They will be delivered in the following month of your pledge 💙

• When are you shipping the reward prints?
They will be shipped in the following month of your pledge. Please allow 1-2 months for the arrival if overseas. If somehow your package returns to me, don't worry I'll double check for any possible postage mistakes and send it back as soon as I get my hands on them with no additional cost 🧡

 • When will I have access to the sexy sets of the month?
Ok, this is important: I won't be posting the pictures here 🙅 I'll be sending a link via PM with the photoshoot available on Dropbox between the last day of each month and first week of the following month of your pledge. Which means you have the whole (current) month to pledge for having access to the desired set.

• I don't have place for physical rewards, can I choose to not get them?
Yes, of course! Only one Tier has physical prints as a reward so far.

• Can I pledge at any time to receive that month's content?
Yes! You will receive the rewards for whatever month you signed up during, it doesn't matter if you sign up on the 1st, 24th or 30th of each month 🙆

• Can I upgrade my pledge within the month?
Yes, you can! If you upgrade from a specific Tier to another, you will be charged the difference between the values. You don't need to worry about letting me know since Patreon automatically sorts everything to me ❤
 
• Is there nudity or pornography on any tier?
No, I don't offer this type of content. I have absolutely no interest about changing that! Please, do not insist 🙅

• How does a refund work?
If for some reason there was a mistake in your pledge, we can discuss about it and you can have your refund without any problems. But if you pledged, got to see my exclusive content, and then want your refund for some reason, it won't be possible.💔

• Do I need to know something before I delete my pledge?
Don't worry, even if you delete your pledge within the month, all rewards will be delivered accordingly to your tier!🧡

• Can I financially support your work through somewhere else?
Yes, of course! You buy me a coffee on Ko-fi, you can send donations to my Paypal e-mail or you can purchase my prints and digital sets! Thanks a bunch for your interest! 💛
Ko-Fi : https://ko-fi.com/kurokitteh 🧡❤💛




Please, pay attention:
• Patreon is a way to gain access to my content via support/donation. You are NOT purchasing any copyrights and I will stay the legal owner of the content.
• Reselling my work is prohibited! As well as you're NOT allowed to share any of the content I post here publicly.
• Dates can vary depending on the schedule. Please understand!
• By being on Patreon, you agreed to the terms and conditions which includes not uploading these rewards for others to download, not reuploading on any other public website and not using these pictures for any kind of advertisement. These files are for personal use only.
• By pledging you ensure you've read my F.A.Q. and are aware of the rules.


If you have any further doubts, please e-mail me or send me a PM ❤ You guys are the real MVP's 🙇💜  Thankyou so much for everything!!


THANKING YOU it doesn't seem like it, but every little bit helps A LOT and I appreciate it.🧡💛💚💙💜❤🧡💛💚💙💜❤🧡💛
© 2015 Pania Peehikuru All Rights Reserved
Continuous content posted monthly always new and always fresh! At least One new shoot each month. I will be doing a special celebration shoot once we hit this!

1 of 3
By becoming a patron, you'll instantly unlock access to 17 exclusive posts
By becoming a patron, you'll instantly unlock access to 17 exclusive posts
Recent posts by Kuro Koneko