Brainfizz
is creating inspiring videos & cool things with mixed materials for all!
Select a membership level
1 - Brainfizzing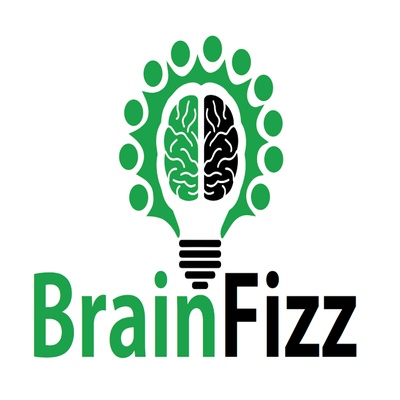 So you get it! You like to set the world aside and get on with your own ideas and turn them into a reality! Know that your commitment is no less valuable than anyone else's and that you can access behind the scenes. "Early adopters", might also get something cool, but maybe not as cool as those who's brain fizzes too!
5 - My brain Fizzes too!
Limited (9 remaining)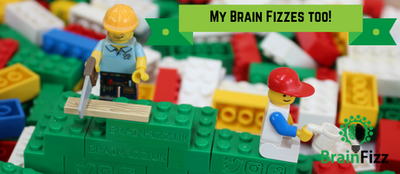 If your brain fizzes too, then you really do get it! At this level of fizzing, I'll be wanting to send you out some cool stuff! The first few "early adopters" will get something small, but special sent out to them, These will only be available to those of you who truly get it. So once they're gone, they're gone, so I'll make sure it's something that only you guys have! It's my way of saying thanks to the people who "get it". You will also be directly supporting other makers and creators too!
10 - Deeper down the rabbit hole!
Limited (10 remaining)
At this level of patronage, your falling deeper into the rabbit hole of an idea, and will need something to aid in your creative planning.
For this reason I will be making the first 10 early adopters a custom notebook, Limited to 10, numbered, and signed (signed, really? Too vain? let ,e know!)
this process will be made into a video, and those early enough to claim their rewards will have their names featured in the video!
NOTE: because it may take a little while to fill all ten rewards, and so those taking up the rewards won't be wanting to wait too long for their rewards to arrive, those towards the end may not have their names featured in the video, so make sure you get your reward claimed in good time to avoid disappointment!!
THIS IS A NON RECURRING REWARD!
About
The video pretty much explains what brainfizz is.
What it doesn't explain is where brainfizz fits with patreon. Most people know that being a patron is about supporting a creator, allowing them to create more by helping fund the costs associated with running a channel, a workshop, materials and life in general.
HOWEVER!
Whilst this is absolutely true, Brainfizz treats patreon slightly different! Brainfizz see's patreon as a "
product
", something that
YOU
get from being a patron, accessing exclusive projects, behind the scenes work, and being an EVEN BIGGER PART OF BRAINFIZZ, patreon will allow not just the growth of Brainfizz, but also that of OTHER creators within the community, and therefore, the community as a whole.
Moving forward, I will be putting Patrons FIRST in the form of:
Advanced previews of content for the public.
EXCLUSIVE content just for you.
EXCLUSIVE REWARDS only available for Patrons, which again will grow in time, in the form of: 

Swag
Stickers
Content
Giveaways etc.
ALL Patrons will also be given regular opportunities to contribute. As I've already said this will be for YOU, so regular feedback will be actively encouraged, not just in posts, but so you can get in touch and provide feedback on how things are, where you would like them to go, and what you want to see!
I also have even bigger and better, more exciting plans, just for you - to say
THANK YOU
for being so awesome, being part of the community, and getting it!
Just as importantly, it is my belief that Brainfizz is about INCLUSION, so there will also be Public Content, For
EVERYONE
, not just Patrons - because everyone is included. Everyone has brainfizz, and everyone can make; but not everyone is able to commit financially, I GET THAT TOO! All you have to do is hit the follow button, you'll be able to help other, end even be able to get help!
If you are able to be a patron, you are also helping inspire those makers too!
Standby for something cool!!
Don't forget there is always FREE CONTENT available on my:
by accessing this free content, you also support brainfizz, and the wider community too!
Because my intention is to help grow the community as a whole, as well as my own work, once this goal is reached, I will be increasing my own monthly budget for the creators I support.

1 of 3
By becoming a patron, you'll instantly unlock access to 7 exclusive posts
By becoming a patron, you'll instantly unlock access to 7 exclusive posts
Recent posts by Brainfizz