Brendon 'Wolf-Shield' Culliton
is creating Inspirational Conscious Media / Directing Paradigm Shift Central
Select a membership level
$5 Level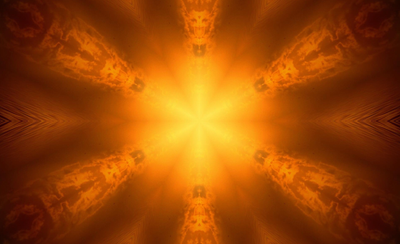 $11 Level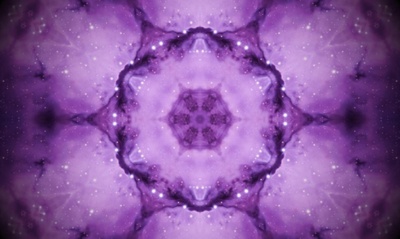 - Option to join as a Leading Member (Private Membership)   
- Have access to me as your Conscious Media Creation Coach (valued at $250+ a month)  
- Join on air for weekly LIVE team podcasts and more to support you as a conscious creator
- Join regular Conscious Creator Work Periods
- Unique Reusable 25% Off Discount Key for primary items at
www.ParadigmShiftCentral.com/shop
- Access to Secret Videos


$22 Level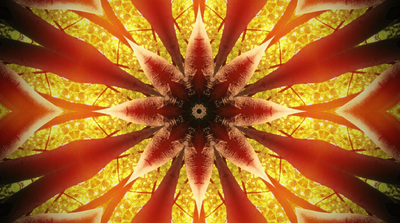 - Option to join as a Leading Member (Private Membership)
- Have access to me as your Conscious Media Creation Coach (valued at $250+ a month)
- Join on air for weekly LIVE team podcasts and more to support you as a conscious creator
- Join regular Conscious Creator Work Periods
- Unique Reusable 30% Off Discount Key for primary items at www.ParadigmShiftCentral.com/shop
- Access to Secret Videos
About
Introduction: Who I Am and What We Do
Aloha! My name is
Brendon aka Mystic Spiderman.
I have been
creating conscious media and facilitating community for over 10 years!
I have built a
potent project and team
where I help
support others in developing their skills as conscious media creators and entrepreneurs
. When you join on my Patreon at the $11 a month level or higher you can be involved as a
Leading Member
within the team and receive access to
benefits to support you on your journey as a conscious media creator. Such as our regular Conscious Creator Work Periods, full access within our professional team chat, access to me as a Conscious Media Creation Coach, joining on air for our inspirational weekly live team podcasts, and more!
We have a potent team of conscious media creators, many who you will recognize. There are Leading Members on the team who are already well established creators as well as those who are just getting started! This is a great invitation and opportunity for you to be involved with a dedicated, professional, kind, and devoted team. When you join as a Leading Member think of it as an investment for yourself, much like how you would pay for a monthly gym membership - this is a way to help ensure you will level up as a conscious creator.
We are a team of Captains amongst Captains.
Leaders amongst Leaders.
Activating into our potential to help shift consciousness.
It's more than just a team. It's a tribe, a family.
Know you are ready to join as a Leading Member?!
Please proceed by selecting the level you wish to sign up at!

$11 is the most common level. Higher levels contain more benefits for item discounts, free Lemurian Light Guardian Crystals, and additional high-end soul coaching for those interested.
IMPORTANT: Contributions only process on the first of each month. So if it helps you decide - know that you can essentially try things out as a Leading Member before your first contribution.

ALSO You are welcome to think of the contribution level for joining as a Leading Member as a sliding scale. Meaning you are welcome to start off at $11 and then if you feel like you are getting tons of value and are able to support with a higher amount - you are most welcome to! It is all equally appreciated.

Wish to learn more about me and the benefits of being a Leading Member? Keep reading.


Connect with me and the team using these links.

Join our Team Chat Discord Server


TikTok:
MysticSpiderman
Instagram:
Mystic Spiderman
YouTube:
Skull Babylon
Team Podcast on iTunes: Paradigm Shift Radio
Main Website:
ParadigmShiftCentral.com
Introduction Continued
I create content to help lead people back to the wisdom of their hearts, and inspire them to awaken to their potential to help make a difference in the world and assist with the shift in consciousness. Within the community we refer to ourselves as a team of Shifters or Light Guardians - people who are actively helping assist with the shift in consciousness through creativity, compassion, and personal development.
Over the years I have worked in the professional media production industry, I am an award winning Canadian Film Maker, and a graduate of Media Theory and Production. It is my goal to help over 100 fellow conscious media creators become self-sustained as entrepreneurs in sharing their gifts. I have built a successful Patreon and I am passionate helping other creators do the same, along with helping them level up their media production skill in many aspects.
As a community we have built a very formidable and deeply rooted team of passionate and kind individuals. Our Team Chat Discord Server operates as a professional digital conscious media production studio. We have a regular routine of weekly live team podcasts that I facilitate on Thursdays to help build, grow, and celebrate as a community, as well as regular Conscious Creator Work Periods for Leading Members.
Leading Member Benefits
Being a Leading Member does not mean that there is extra work expected of you. It simply means that you have access to benefits and space to support you that you are welcome to utilize in a way that works best with your flow.

The value of being a Leading Member is worth WAAAAAY more than just $11 a month. But we keep it affordable at that level in order to help build the team with people who we know will be a good fit and are excited to get involved.
- Conscious Creator Work Periods | Mon - Wed at 3-4pm EST / 12pm - 1pm PST
These are casual Zoom calls where Leading Members can join to be able to get valuable ideas and tactics related to conscious media creation. Leading Members are welcome to ask about particular things they may need assistance on to help them get clarity. All of these meetings are recored and posted online FOR FREE to help the wider community aswell who can learn from their value. Within these meetings I am helping people with things such as TikTok content creation, Youtube, Live Broadcasts, building their own communities using Discord, and helping them build their own Patreons to grow their own regenerative income.
Check out the past Work Periods online at
https://tinyurl.com/CreatorWorkPeriods
- Joining On-Air for Weekly Team Podcasts | LIVE Thurs 8pm EST / 5pm PST
Participating in these podcasts are a very exciting aspects of being a Leading Member. We practice having discussion on a variety of themes related to spirituality and consciousness. They are a great way for Leading Members to both develop confidence on camera in front of an audience, connect with the team, and help feature them to the wider community.
Check out past Team Podcasts online at
https://tinyurl.com/ShiftTeamPodcast
- Full Access as a Leading Member within the Team Chat Discord Server
Our team chat is a professional production space where we get to both connect, play, and work together as a team. You will have access to channels created to help you feature your content, as well as much more to support you in your learning. The chat is a powerful way for us to stay coordinated and connected as a team.
Join the Team Chat Discord Server at
https://tinyurl.com/ShiftTeamChat
- Access to me for 1 on 1 Support as your Conscious Media Creator Coach / Mentor
As a Leading Member you have access to me to support you along your journey. In addition to working together during the Conscious Creator Work Periods you will also be able to reach out to me through direct message on discord as need be to additional support in regards to either brainstorming, feedback, technical questions, etc.
- Ability to Host Inspirational Morning Team Meditations
Another very exciting part of our community is that we do regular
Live Team Meditations Mon - Fri 10am EST / 7am PST that you are invited to join!
I host Mon & Fri. And then Tues, Wed, Thurs, other Leading Members take turns volunteering to host these meditations. During them the rest of the community tunes in and supports. These are a great way to give people experience practicing going live and leading meditation in a very supportive and playful environment.
Check out the ongoing Team Meditations at
https://tinyurl.com/TeamMeditations
- Discount for Primary Quest Items
As a Leading Member you can get at %25 or more discount for special items in our shop such as Light Guardian Crystals, Shift Buttons, and other crystal wire wraps I make.
Explore the Quest Item Shop at
https://tinyurl.com/QuestItemShop
How to know if joining as a Leading Member is right for you
You feel called to help shift consciousness and inspire others
You are ready to step into your potential as a conscious media creator
You are passionate about topics related to spirituality, metaphysics, consciousness, etc
You are a good team player and value being able to create, contribute and learn along side other leaders and help lead by example within the bigger community.
You want to develop your skills on platforms such as TikTok, YouTube, Instagram, doing your own Live Broadcasts, etc.
You potentially want to build your own community around the value you have to offer and even create your own Patreon to build your own regenerative income.
You enjoy my content, style of leadership, and wish to support the project and work along side me and a dedicated team.
You are reading this right now
If this resonates with you then you are ready to join as a Leading Member!
_______
Testimonials
"Brendon manages to facilitate a really productive and focused open space for creative work sessions one on one and in groups. His input is incredibly considerate and detailed, examining your creative development queries with care and consideration. How he manages to do this in a group setting, whilst giving others the same time and focus I will never know. He really knows his stuff, and his highlights serve to further motivate your progress. If you are looking for a sharing space to brainstorm, clarify and soundboard your ideas, and get clairity on you value and how to offer it then I would definitely recommend connecting with this community to gain access to Brendon's expertise as well as meet other interesting people who are open, receptive, and passionate about helping shift consciousness."
Lise Mitchell Noble
Leading Member / Patreon Supporter

"Working with Brendon has really helped me step into my role role as a conscious creator. His insight, creativity and eagerness to help others goes a long way. I recommend him highly to anyone who is looking to build their brand and receive some additional support."
Caitlin-Rose Sahara
Leading Member / Patreon Supporter

"I just had a brainstorm meeting with Brendon, about how to offer my skills as a professional Life Coach to a broader audience. His insight, tips and his enthusiasm help made our meeting not only productive, but also delightful. I wholeheartedly recommend Brendon to anyone who seeks to build a business organically and with ease."
Andrea Grace
Leading Member / Patreon Supporter
Examples of My Content:
I am very passionate about creating a variety of inspirational consciousness shifting media content. Over the years I have made 3 full length spiritual movies, done over 600 live team podcasts, hundreds of guided meditations, lots of spiritual humour videos, lots of free hugs video, Mystic Spiderman videos, conscious poetry, conscious movie reviews, ongoing Live Team Tarot Readings, and so much more!
Millions of people have been inspired world wide by our community. Our ripples have already made plenty of waves! I created this project because I know that it is very important for us as a community to come together and support and celebrate each other as leaders, and for the wider community to be able to see us doing so.
My purpose is that through all of the work I do it is helping create the paths and doors that lead people back to the wisdom of their own heart. To see more of the magic all around us, deepen our self awareness, awaken to our potential as better dreamers within the dream, increase our global impact, and live healthier more inspired and compassionate lives while inspiring others to do the same.
We are co-creating this story as we speak...
If you are brand new to my work - enjoy watching the variety of videos I have made to see more of what I do and the unique value and energy I bring to the community!
Watch the full Journey to Lucidity Movies - Click Here.

There is so much more that I am excited to create both individually and in collaboration with other creators of the community such as you! The future of Paradigm Shift Central is accelerated by the support of Patreon members who help allow us to continue to strengthen our roots and extend our branches so that more people can connect to Paradigm Shift Central and be inspired.
We do what we do to help plant seeds. To build the team.
We do what we do because ripples create waves...
Thank You!!
Thank you again for your contributions and being involved in all the ways you are!
Thank you for helping us help others! Please share my Patreon with your friends who you feel would be excited to connect with my work, the team, and support.
If you prefer not to do a monthly contribution but would still like to support with a single donation then please do so through
www.paypal.me/BrendonCulliton
Your support today is helping change the future of tomorrow.
The Shift is Us.
0N3 L0V3
- Brendon
Making videos and managing media projects is what I went to school for and am professionally trained in. Being able to use my talents to be able to help create conscious media is my heart song. If I were to choose to work inside of a the professional career field, this is essentially what I would be earning. These funds are both helping support my livelihood and the ongoing time I put into the project and supporting the community in a variety of creative ways. It is my dream to continue creating professionally produced conscious media, support fellow creators on their journey, and share in the ongoing success together as a community! Thank you for making it possible!

1 of 1
By becoming a patron, you'll instantly unlock access to 13 exclusive posts
By becoming a patron, you'll instantly unlock access to 13 exclusive posts
Recent posts by Brendon 'Wolf-Shield' Culliton