Brendon 'Wolf-Shield' Culliton
is creating Inspirational Conscious Media / Directing Paradigm Shift Central
Select a membership level
$3 Level
- Unique Reusable 25% Off Discount Key for primary items at www.QuestItemShop.com
- Access to Secret Videos
- Option to receive an On-air or Private Tarot Reading with Brendon
- Option to claim a Light Guardian Crystal for a pay-what-you-wish price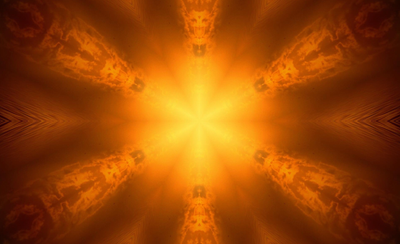 $5 Level
- Unique Reusable 25% Off Discount Key for primary items at www.QuestItemShop.com 
- Access to Secret Videos
- Option to receive an On-air or Private Tarot Reading with Brendon
- Option to claim a Light Guardian Crystal for a pay-what-you-wish price
$11 Level
- Option to join as a Leading Member (Private Membership) and join on air for weekly LIVE Synergy Circle team broadcasts and more to support you as a conscious creator
- Unique Reusable 25% Off Discount Key for primary items at www.QuestItemShop.com
- Access to Secret Videos
- Option to receive an On-air or Private Tarot Reading with Brendon
- Option to claim a Lemurian Light Guardian Crystal for a pay-what-you-wish price 
About Brendon 'Wolf-Shield' Culliton
Welcome!
If you have discovered this page prior to exploring Paradigm Shift Central be sure to visit 
www.ParadigmShiftCentral.com

Follow the link to explore the Media Nexus, tune in for ongoing Live Broadcasts, connect to the Team Live Chat, Download the Mobile App, Subscribe to the Weekly Newsletter, and explore unlimited inspirational consciousness shifting media. 


Paradigm Shift Central is a portal for inspirational consciousness shifting media and a global team of conscious creators and leaders that I facilitate and direct as my full time devotion. Bringing together amazing people such as yourself and helping grow this global team is something I am very passionate about because I know in doing so it is helping change the world in very powerful and important ways for the days, years, and generations ahead.

The people involved with the community are known as Shifters or Light Guardians. People who are working together to help change the world and accelerate the shift in consciousness through acts of creativity and compassion. The project focuses on helping feature community created content as well as hosting regular professionally produced interactive team broadcasts to share the inspiration world wide!

This Patreon exists for people to support the ongoing inspirational media I create as well as the work I do for the community as the Director of Paradigm Shift Central with monthly contributions of your choice. PLUS when you support on the Patreon you also have the option to be involved further with the community as a Leading Member (more info below).

Every bit is equally appreciated. When we all give a little, we all get a lot. Thank you for supporting the future of conscious media and community! 
I am passionate about creating a variety of inspirational video content for the community. I have made 3 full length movies so far, done over 600 live team broadcasts, over 50 guided meditations, lots of spiritual humour videos, lots of free hugs video, Mystic Spiderman videos, conscious poetry, conscious movie reviews, Live Tarot Readings with Wolf broadcasts, and much more! 
Supporting on Patreon With a Monthly Contribution Will Give You:
As a thank you for your support on the Patreon I am excited to provide you with plenty of unique value to help assist you too! 
- Option to receive an
On-air or Private Tarot Reading with Brendon

-
25% Off or More Reusable Discount Key
for items such as Shift Buttons, Light Guardian Crystals, and more from 
www.QuestItemShop.com

- Access to
Secret Videos (Such my inspiring 5 Gram Mushroom Experience)

- The option to become a 
Leading Member
and receive access to our private membership spaces, the ability to join on air for weekly LIVE Synergy Circle broadcasts, and benefits to assist and support you as a conscious media creator and leader ($11 or Higher)
- The option to receive a
Monthly Shifter Booster Kit
($33 Level or Higher)
- A 
Free Light Guardian Crystal
with your first Monthly Shifter Booster Kit ($33 Level or Higher)
- Option to claim a
Light Guardian Crystal
for a pay-what-you-wish price when you join at any level, or a special Lemurian at $11 or higher.

Get your own Light Guardian Crystal for an additional pay-what-you-wish option after signing up to the Patreon at any level!
(Alternatively available through 
www.QuestItemShop.com
)


With your Shifter Booster Kits that you can order from 
www.QuestItemShop.com
 you can share Shift Buttons that will help accelerate the synchronicity along your journey, create more like-hearted connections, and build community. Simply having them on you will help you find the others and plant powerful seeds of compassion and inspiration! Each button has a link to the Paradigm Shift Central project and allows you to invite other people to connect with the team!
__
If you are a fellow conscious media creator and wish to learn more and be mentored in creating content, collaborate with other conscious creators, publish content through the project, join ongoing live broadcasts on air, and be supported in reaching a wider audience then 
Click Here f
or more information about becoming a Leading Member and the benefits.
NOTE:
New Leading Members are brought on gradually over time. By beginning your contribution on Patreon and selecting to join as a Leading Member you will be added to the cue and invited to join as soon as possible.
More About Who I Am and What I Do
My name is Brendon! Many of you already know me as Mystic Spiderman, Skull Babylon, and Wolf-Shield. Thank you so much for checking out my Patreon!
I am an award winning Canadian media creator and the director for Paradigm Shift Central which I began in 2009.
Paradigm Shift Central is a social media network, archive, and community space that I have built over the years to help grow a global team of Shifters aka Light Guardians - people who are actively helping assist and accelerate the shift in consciousness through creativity, compassion, and leadership. If you are reading this - than you are a Shifter and a Light Guardian too! Millions of people have been inspired world wide because of the project in a variety of ways, such as doing Free Hugs where they are!
I use my media skills and overall passion to help manage the project, bring amazing people together, feature and support conscious creators and fellow entrepreneurs, and help us activate into the real world super heroes that we are! 
I both create and curate conscious media to help us as a global community reach a wider audience with our content and inspire more and more people each day to be a part of this very exciting story of our shift in consciousness and our role within it. Together as a team we experience and document the unfolding shift in consciousness, deepen our self awareness, awaken as better dreamers within the dream, and increase our global impact.
This Patreon is a potent way to assist! It exists to allow people the opportunity to be more involved with the community and also directly help support the project by supporting me as an entrepreneur as I continue to do the ongoing work related to managing the project as my full time job in service to the community while helping continue to make a difference in the world.
Being able to create a base foundation of recurring monthly contributions allows the project to continue to evolve and also allows me to explore and create in new and exciting ways - such as eventually being able to travel and host events, do Free Hugs, document the experiences, and meet other Shifters world wide such as yourself!
I am very passionate and devoted as an entrepreneur to creating a variety of inspirational conscious media and creating potent sacred digital space to build community to foster creativity and motivation in other leaders and creators. By directing Paradigm Shift Central and making the media I do it helps plant seeds of inspiration and invites people to be a part of the bigger story of awakening and service to others. 
I began Paradigm Shift Central in 2009 as a single club in my school while I was studying Media Theory and Production to help find others who were also waking up to this metaphysical reality and creating space for collaboration and growth. Over the years I have continued to evolve the project while developing my skills by making a mixture of video content such as Free Hugs with Shift Buttons - sometimes as Mystic Spiderman. I have also created the full length Journey to Lucidity movie saga (which is still in ongoing production), humorous videos, serious videos, conscious movie reviews, inspirational poetry, and of course coordinating regular interactive live community broadcasts for discussion and global meditations, all of which we have released online for free.
Watch the full Journey to Lucidity Movies - Click Here.

There is so much more that I am still excited to create both individually and in collaboration with other creators of the community. The future of Paradigm Shift Central is accelerated by the support of Patreon members who help allow us to continue to strengthen our roots and extend our branches so that more people can connect to Paradigm Shift Central and be inspired by the epic story we are telling and weaving together as a global team of Shifters helping change the world.
Why I Do What I Do
I do what I do because creating and directing Paradigm Shift Central is my answer in response to asking what is needed at this moment for us as a collective conscious community. Within the bigger community it is very powerful for others to see a variety of leaders and creators coming together in a single space to collaborate and support and collectively tell a shared story. Over the years I have had the honour of connecting with many other people who are equally passionate about creating conscious media, and it is my purpose to be in service to them to help create a space and platform to bring them together as a team and support their content and prosperity as fellow entrepreneurs while helping the inspiration of their content reach more people.
Giving people the opportunity to see this and be a part of it is incredibly important to me. My purpose is that through all of the work I do it is helping create the paths and doors that lead people back to the wisdom of their own heart, their potential, and to live healthier more inspired lives and inspire others to do the same.
I do what I do because I want to support my friends as fellow entrepreneurs be able to commit themselves to doing what they love to do for a living too while we continue to help others! 
I do it to help plant seeds. To build a global team of Shifters.
I do it because ripples create waves.
How Else You Can Help and Be Involved
People can also be involved by interacting with my new videos and subscribing to 
www.youtube.com/SkullBabylon
as well as posts through instagram on the team page and my personal accounts at
www.instagram.com/paradigm.shift.central
and
www.instagram.com/MysticSpiderman
They can also take part in the 
Team Live Chat
(Discord Server) and synch up with future live broadcasts and explore other media on the Paradigm Shift Central website. They can also take part in social media Shift Challenges to submit content and get featured. Plus Shifters can earn points and prizes by giving Shift Buttons to people where they are!
You can 
Subscribe to our Weekly Newsletter
which features new content and information for upcoming broadcasts. it is released every Wednesday! 
You can also download the 
Paradigm Shift Central Mobile App
for push notifications for new update and broadcasts and just make a habit of bookmarking and exploring more through the 
Media Nexus
.
In addition supporters contributing at least $11 a month have the
option to join as a Leading Member.
Being a Leading Member gives them access to private spaces within the community to connect with other Leading Members, collaborate on media, join on air Synergy Circle broadcasts, and have their content published and featured through the main website and more.
For more information please visit Becoming a Leading Member.
In return for your contributions you will also receive a special reusable discount key for at least 25% Off and up to 96% Off primary items at
www.QuestItemShop.com
Utilizing these discounts will help you when ordering Shift Buttons which you can use to play the game locally where you are by earning points when you share the Shift Buttons with people and they are then linked into connecting with the community. Discounts can also be used for additional items such as Light Guardian Crystals!
Thank you again for your contributions and being involved in all the ways you are!
Thank you for helping us help others!
If you prefer not to do a monthly contribution and instead would prefer a single donation then please so so through 
www.paypal.me/BrendonCulliton
Your support today is helping change the future of tomorrow.
The Shift is Us.
0N3 L0V3
- Brendon
I will begin working on creating an inspirational well documented video essay about the consciousness shifting themes of Dark Crystal: Age of Resistance.
1 of 2
Recent posts by Brendon 'Wolf-Shield' Culliton
By becoming a patron, you'll instantly unlock access to 11 exclusive posts
By becoming a patron, you'll instantly unlock access to 11 exclusive posts