Brendon 'Wolf-Shield' Culliton
is creating Inspirational Conscious Media / Directing Paradigm Shift Central
Select a membership level
$5 Level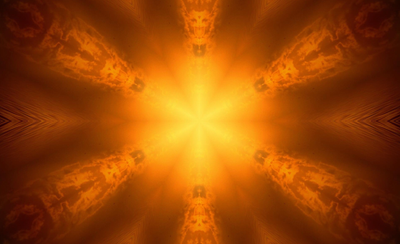 - Unique Reusable 25% Off Discount Key for primary items at www.QuestItemShop.com 
- Access to Secret Videos
- Option to receive an On-air or Private Tarot Reading with Brendon
$11 Level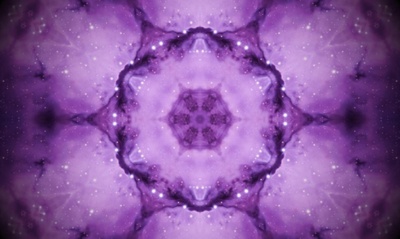 - Option to join as a Leading Member (Private Membership)   
- Have access to me as your private Conscious Media Creation Coach (valued at $250+ a month)  
- Join on air for weekly LIVE Synergy Circle team broadcasts and more to support you as a conscious creator
- Option to claim a free Lemurian Light Guardian Crystal
- Unique Reusable 25% Off Discount Key for primary items at www.QuestItemShop.com
- Access to Secret Videos
- Option to receive an On-air or Private Tarot Reading with Brendon

$22 Level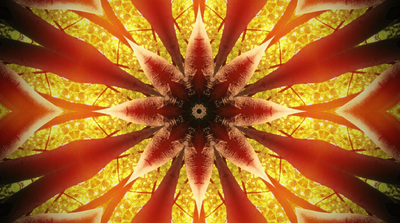 - Option to join as a Leading Member (Private Membership)   
- Have access to me as your private Conscious Media Creation Coach (valued at $250+ a month)  
- Join on air for weekly LIVE Synergy Circle team broadcasts and more to support you as a conscious creator
- Option to claim a free Lemurian Light Guardian Crystal (or more)
- Unique Reusable 30% Off Discount Key for primary items at www.QuestItemShop.com
- Access to Secret Videos
- Option to receive an On-air or Private Tarot Reading with Brendon
About
Welcome!
If you have discovered this page prior to exploring Paradigm Shift Central be sure to visit 
www.ParadigmShiftCentral.com

Follow the link to explore the Media Nexus, tune in for ongoing Live Broadcasts, connect to the Team Live Chat, Subscribe to the Weekly Newsletter, and explore unlimited inspirational consciousness shifting media. 

Thank you so much for checking out my Patreon! As you may already know - my name is Brendon.
I am a full time conscious media creator, a social alchemist, a techno shaman, a real world conscious super hero, I am a Conscious Media Creation Coach serving people 1 on 1 and in groups, and the director of Paradigm Shift Central
- a community project I began over 10 years ago to help feature and support a growing team of conscious creators and leaders to help accelerate the shift in consciousness that YOU are invited to be a part of!
I am professionally trained in media production, an award winning Canadian film maker, and am devoted and very passionate about creating a variety of inspirational consciousness shifting video content for the community to help inspire people to choose to be the change they wish to see. I have made 3 full length movies so far, done over 600 live team broadcasts, over 50 guided meditations, lots of spiritual humour videos, lots of free hugs video, Mystic Spiderman videos, conscious poetry, conscious movie reviews, ongoing Live Tarot Readings, and much more!
My Patreon exists so that people can support me as an entrepreneur and the ongoing unique high value service I provide for the community through the inspirational media I create, the Conscious Media Coaching I provide at a very affordable level for the community, weekly live team broadcasts I facilitate (Sundays at 7pm EST), the live global meditations I do, my management of the project to support fellow creators, the direct action I do in my local community such as ongoing Free Hugs missions, and the impact we are making together as a team!
PLUS through my Patreon I also offer higher end 1 on 1 personalized soul coaching for those interested for me to support you in kicking ass and rising to your destiny with confidence, joy, and courage! 
Supporting me through this Patreon is supporting something much more than just me. It is supporting the community as a whole and the story we are creating together. I provide high value 1 on 1 coaching for fellow conscious creators at a very affordable rate, which they otherwise commonly would not be able to afford access to. So when you support at any level you are supporting me in providing high value service for individuals which is helping us raise the collective consciousness together in a very exciting way.
When you support me on Patreon I want YOU to be supported too. Signing up is a way to invest in me, the team, AND yourself as a conscious creator! When you sign up at the very affordable sliding scale pay-what-you-wish option between $11 - $1000 a month you have the option to receive the value of being involved further with the community as a Leading Member!


As a Leading Member you will:
- Have access to me as your private Conscious Media Creation Coach (valued at $250+ a month) to support you as a fellow conscious creator and entrepreneur.
- Join our weekly Synergy Circle on air team broadcasts (Sundays 7pm EST). 
- Help have your content featured through the community. 
- Have access to our private team chat and be able to work along side, collaborate, and have the support of other like-minded conscious creators.  

Click Here for more information about being a Leading Member and the benefits.

One of my goals over the next 5 years is to help over 100+ fellow conscious media creators in becoming self-sustained in their work and sharing their gifts to help continue to create more global impact. I can assist you with creating your own Patreon too and building your own regenerative income!
Every bit is equally appreciated. When we all give a little, we all get a lot. Thank you for supporting the future of conscious media and community! If you have any questions please contact me through my 
Instagram
or 
Facebook
. 
Additional Patreon Rewards:
- Option to receive an
On-air or Private Tarot Reading with Brendon

-
25% Off or More Reusable Discount Key
for items such as Shift Buttons, Light Guardian Crystals, and more from 
www.QuestItemShop.com

- Option to claim a free 
Lemurian Light Guardian Crystal
 at the $11 level or higher when you agree to continue supporting ongoing to the best of your ability.

(Alternatively available through 
www.QuestItemShop.com
)
- Option to get a 
Shifter Booster Kit sent you every two months 
($33 level or higher)
With your
Shifter Booster Kits
that you can order using your discounts codes from 
www.QuestItemShop.com
you can share 
Shift Buttons
 that will help accelerate the synchronicity along your journey, create more like-hearted connections, and build community. Simply having them on you will help you find the others and plant powerful seeds of compassion and inspiration!
They help you activate your real world super powers of compassion and synchronicity!!!
Each button has a link to the Paradigm Shift Central project and allows you to invite other people to connect with the team!
Testimonials 
"Brendon manages to facilitate a really productive and focused open space for creative work sessions one on one and in groups. His input is incredibly considerate and detailed, examining your creative development queries with care and consideration. How he manages to do this in a group setting, whilst giving others the same time and focus I will never know. He really knows his stuff, and his highlights serve to further motivate your progress. If you are looking for a sharing space to brainstorm, clarify and soundboard your ideas, and get clairity on you value and how to offer it then I would definitely recommend connecting with this community to gain access to Brendon's expertise as well as meet other interesting people who are open, receptive, and passionate about helping shift consciousness."
Lise Mitchell Noble
Leading Member / Patreon Supporter

"Working with Brendon has really helped me step into my role role as a conscious creator. His insight, creativity and eagerness to help others goes a long way. I recommend him highly to anyone who is looking to build their brand and receive some additional support."
Caitlin-Rose Sahara 
Leading Member / Patreon Supporter

"I just had a brainstorm with Brendon, about how to offer my skills as a professional Life Coach to a broader audience. His insight, tips and his enthusiasm to help made our meeting not only productive, but also delightful. I wholeheartedly recommend Brendon to anyone who seeks to build a business organically and with ease."
Andrea Grace
Leading Member / Patreon Supporter
More About What I Do and Why
As you know, my given name is Brendon - but many of you also know me as Mystic Spiderman, Skull Babylon, and Wolf-Shield. As said, I am a real world super hero helping accelerate the shift in consciousness. I am a modern day techno shaman. I am a leader helping ignite fellow leaders. A Captain amongst Captains.
Paradigm Shift Central is a social media network, archive, and community space that I have built over the years to help document the shift in consciousness and grow a global team of conscious creators and leaders, aka Shifters or Light Guardians - people who are actively helping assist and accelerate the shift in consciousness through creativity, compassion, and leadership. If you are reading this - than you are a Shifter and a Light Guardian too!
Millions of people have been inspired world wide because of the project in a variety of ways, such as doing Free Hugs where they are! I created this project because I know that it is very important for us as a community to come together and support each other as leaders, and for the wider community to be able to see us doing so.
I use my media skills and overall passion to help manage the project, bring amazing people together, feature and support conscious creators and fellow entrepreneurs and support them in being able to make a living sharing their gifts and value, and help the whole community activate into the real world super heroes that we are! 

Giving people the opportunity to see this story we are telling and be a part of it is incredibly important to me. My purpose is that through all of the work I do it is helping create the paths and doors that lead people back to the wisdom of their own heart, see more of the magic all around us, deepen our self awareness, awaken to our potential as better dreamers within the dream, increase our global impact, and live healthier more inspired and compassionate lives while inspiring others to do the same.

We are co-creating this story as we speak...
If you are brand new to my work enjoy watching these variety of videos to see more of what I do and the unique value I bring to the community! 
Watch the full Journey to Lucidity Movies - Click Here.

There is so much more that I am still excited to create both individually and in collaboration with other creators of the community such as you! The future of Paradigm Shift Central is accelerated by the support of Patreon members who help allow us to continue to strengthen our roots and extend our branches so that more people can connect to Paradigm Shift Central and be inspired by the epic story we are telling and weaving together as a global team of Shifters helping change the world.
We do what we do to help plant seeds. To build the team. 
We do what we do because ripples create waves...
Thank You!!
Thank you again for your contributions and being involved in all the ways you are!
Thank you for helping us help others! Please share my Patreon with your friends who you feel would be excited to connect with my work, the team, and support.
If you prefer not to do a monthly contribution but would still like to support with a single donation then please do so through 
www.paypal.me/BrendonCulliton
Your support today is helping change the future of tomorrow.
The Shift is Us.
0N3 L0V3
- Brendon
Making videos and managing media projects is what I went to school for and am professionally trained in. Being able to use my talents to be able to help create conscious media is my heart song. If I were to choose to work inside of a the professional career field, this is essentially what I would be earning per month minimum. These funds are both helping support my livelihood and ongoing the time I put into the project and supporting the community in a variety of creative ways. It is my dream to continue creating professionally produced conscious media, and supporting the ongoing shared success of the project for the community! Thank you for making it possible!

2 of 2
Recent posts by Brendon 'Wolf-Shield' Culliton
By becoming a patron, you'll instantly unlock access to 12 exclusive posts
By becoming a patron, you'll instantly unlock access to 12 exclusive posts