ASMR by Brittany
is creating ASMR Tingly Euphoria Videos
Select a membership level
Become My Patron
Unlock exclusive content and join my community of patrons. Thank you!
Access to a feed of patron-only content
Access to my FREE video feed
Connect with other patrons
Private ASMR Link Monthly (Generic & Role Play)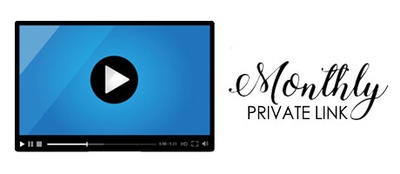 Join me for a monthly ASMR Link.
Monthly private 5 minute video link for $+ patrons only
Plus all previous rewards
Personalized ASMR Video 1x monthly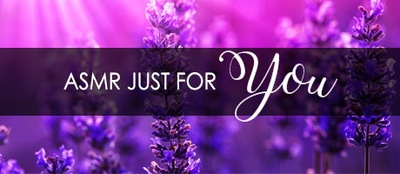 I'll record an ASMR video, just for you.
Personalized video message
Plus all previous rewards
Over  minutes of complete relaxation, personalized, just for you.
About
Hi Friends,
My name is Brittany. I am a fun loving mom of two that has always had the talent or ability, to make people around me feel tingly and fall asleep. This may sound kinda funny, right?
Well, after months of researching exactly what this talent of mine is, I keep finding my path leading me to ASMR.
What is that?
Autonomous sensory meridian response
AKA (
ASMR
)
It's a tingly sensation on the skin that typically begins on the scalp and moves down the back of the neck and upper spine, precipitating relaxation. It can create an experience of 'low-grade euphoria' characterized by 'a combination of positive feelings, relaxation, and a distinct tingling sensation on the skin. It is most commonly triggered by specific acoustic, visual and digital media stimuli.There are several triggers that can cause this amazing experience.
Listening to a softly spoken or whispering voice
Listening to quiet, repetitive sounds resulting from someone engaging in a mundane task such as turning the pages of a book
Receiving altruistic tender personal attention
In today's society, especially todays, finding relaxation can be quite difficult. I have decided to further my education in ASMR and help people around the world to simply try and relax. To think about absolutely nothing. To be happier. To sleep better. To live better.
Why am I on Patreon?
I'm hoping to get a nice following that need me. Just as you want to feel needed, I also need to feel this. I want you to experience real relaxation, and, I want your feedback.
If you do decide to pledge, please know that it is going for a good cause.
My first goal is to get better equipment for you. This way I can make the experience even better…and… if in the process, I can provide for my family, I would be forever thankful. <3
Brittany
Goals Goals Goals.. <3

My first goal is to purchase better equipment. The site I have listed has the latest and greatest binaural microphones. This creates that tingly experience for when you want to have on head phones and hear distinct sounds back and forth from ear to ear. All ASMR Professionals should have one.

My first goal includes to create a better sound experience in my office and get a few items that will create an amazing euphoria for you!

Thank you for your help,
Brittany

https://3diosound.com
1 of 1
Become a patron to
Connect via private message
Recent posts by ASMR by Brittany