Brood
is creating Vocaloid Music And Soundtracks
Select a membership level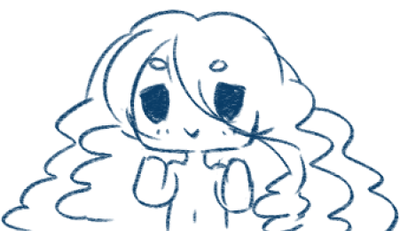 Venn
Venn is friend in Norwegian! You have my gratitude as well as access to the patreon feed, livestreams and other things I do. 
Music livestreams as well as casual livestreams
Vote in polls and such for what you want to see from me next
 A big thank you from me!  
Bestevenn
Yep, you guessed it, that's best friend in Norwegian!
Rewards of the previous tier
Access to free downloads of my discography
I'll never stop thanking you!
Superbestevenn
My language is hitting its limits...
 
Rewards from all previous tiers, as well as access to Midis, VSQx, stems and other musical tidbits  I have access to upon request. 
I'll never stop thanking you, but more profusely this time
About Brood
Hallo!
(That's Norwegian for hello! So inventive, I know)
I'm Brood, a producer and composer from Norway! I've been making music all my life, and it's the sole thing that drives me. I spend most of my time either producing original songs or composing soundtracks, and I make arranges and remixes of songs I like quite often. I'm making Patreon as a way to more directly connect with my fans and create the type of content they'd be willing to directly support me for.
Here I will post previews, behind the scenes and other things regarding my own music, as well as create arranges of soundtracks my patrons would like to hear. I'll be holding music livestreams as well once I have the equipment I need!
I'll be starting out small as my audience isn't very big to begin with, but that also means I'll have a much closer connection with my first patrons! 
If you're a fan of mine and have found this page, this is not a request; you don't have to donate to my patreon. Just knowing that you like my content is good enough, and if you've bought my music before and feel like that's costly enough, then don't worry, I'm already plenty grateful!
This will start out as more of a donation box with some extra interactions with me in the form of livestreams as such, but if it grows I'll be able to dedicate more of my time to you guys!
My music can be found at:
My Youtube
My Soundcloud

My Second, Less serious soundcloud
I'll no longer live off of frozen pizza and ramen. I'll also be able to prioritize making content for and with you guys!
1 of 1