CMJHFantasy
is creating Books, Illustrations
Select a membership level
The Fox Witch
"And what makes you think I'll share my name with a random human like you? Wait... are those biscuits? Name's Cailli, now gimme biscuits."
(  Access to snippets of in-progress chapters as posted on Patreon)
The Sorcerer Lynx
"Oooh, what have you there? Oh, sorry, I'm Krys! Has to be spelled with the sharp rune... the.... kee? Kay? It looks cooler that way. I know, weird that an animal would care. But I do, kay?"
(access to character sketches as posted)
The Loyal Stag
Limited (23 of 25 remaining)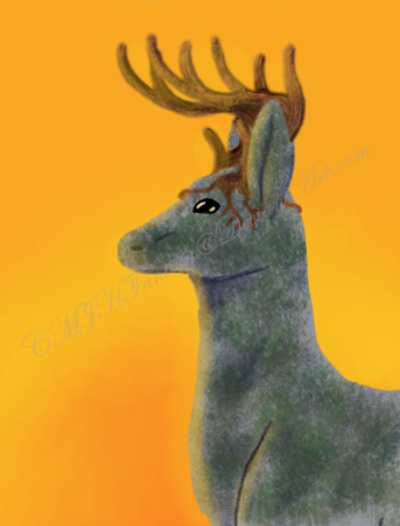 "Him? That's Laddie. Don't let him fool ya, he's sharper than a rock."
(Signed copy with personal message of 'The Fox Witch')
About
As a budding author, I realize that feedback is absolutely critical when creating a story. Worlds and characters don't just come together over night, they are painstakingly put together with the imagination of the author and the critiques and analysis of others. 
That is what I ask of you most of all; help in creating my stories so that they can thrive in this world.
Digital wallpaper for all patrons featuring characters from my books, no watermark.
1 of 4
By becoming a patron, you'll instantly unlock access to 14 exclusive posts
By becoming a patron, you'll instantly unlock access to 14 exclusive posts
Recent posts by CMJHFantasy