Andrea Radeck
is creating Spooky Fantasy Comics!
Select a membership level
The Powers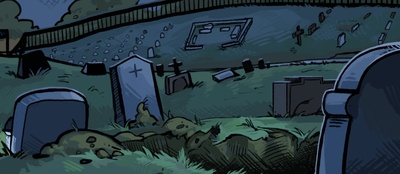 Access to Comic Pages when they come out, but also access to doodles, page planning and other things related to the story!
Includes Discord benefits
The Cherubim
All previous benefits, also PSD files of each comic page I put out!
Includes Discord benefits
The Seraphim
All previous benefits but most importantly, when the comics are printed up, you get them and any merchandise produced, for free!

Includes Discord benefits
About
Hello! My name is Andrea Radeck
, also known as 
ALRadeck 
and 
FireFeathers 
online.  I'm a professional illustrator out of Columbus, OH who loves to create monsters and powerful beasties for a living. I've done commercial work for fantasy and sci-fi outlets since 2011 and I work currently on Magic: The Gathering and other Wizards/ Hasbro Properties. 
Caelum Sky as a story is a project I've been working on since college. Prior to even learning how to draw, I grew up writing stories for family and friends. Unable to take a double major due to monetary issues, I eventually decided it'd probably be easier to be an artist, but I've never stopped writing.
This has been my passion project and something I've wanted to pursue forever. I grew up in a turbulent environment in a family dealing with mental issues, alcoholism and no steady ground. After moving out at 19 it's taken time to learn to be a healthy individual, plagued with trying to find answers where there isn't, and coming to terms with feelings of isolation and abandonment. Which hey, that's everything Caelum Sky is about! 
More or less, this story has been my way to rationalize and understand the world (if not slightly idealized). It's a story without traditional "bad guys", that tries to paint the most human image out of the most inhuman fantastical situations. The only antagonist is time and circumstance, no wacky blown out hyper maniacal arch-nemesis; just people trying to be human, through everything.
Caelum Sky is a story about an exorcist, his assistant, and the demon that refuses to die. In this world, commercial exorcisms exist, a service people need like any other. Demons and other creatures roam about as a natural part of the world and professionals are called in like exterminators. Each exorcist is linked with their assistant on the other side, an angel of some variety and rank, to dispatch and physically rid the demon of their haunt. 
You can find the story version of this for free, here.
This Patreon goes to support getting comic pages done, but I wholeheartedly support reading the rest of it. The story is entirely first-person, the comic will end up being a bit less restrictive as third person omniscient, so they'll tell generally the same events with more context. 
Lastly, this story isn't religious in any context. It uses mythology from many, many different religions like a basic DnD manual, but it's not anti-religious, or pro-religious for that matter. 
Why Patreon?  
My biggest restriction to getting this comic done is time. I work full time as a freelance illustrator so it's hard for me to take on a passion project. I in no way expect this Patreon to fund a full salary, but I can dedicate more time to getting it done this way. 
I'll hire another illustrator/ artist to help me with this project to increase production!
2 of 3
Become a patron to
Unlock 24 exclusive posts
Connect via private message
Recent posts by Andrea Radeck