Cam F Awesome
is creating Blogs, recipes, podcasts, vlogs, YouTube series
Select a membership level
Well-Wisher
Take this monthly pledge and receive a handwritten thank you letter and early access Down By The River podcast episodes.
Become an Altruist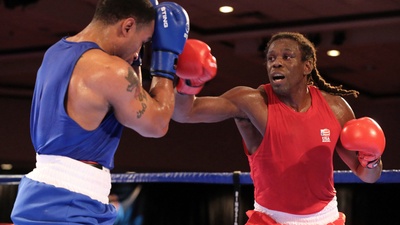 Take this pledge to receive:
-A handwritten letter
-An autographed picture
-Subscription to early access of bi-weekly episodes of "Cooking Con Cam" 
Become a Motivator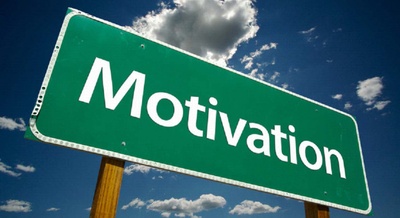 Take this pledge to receive:
-A handwritten letter
-Autographed picture
-Subscription to a monthly self-improvement blog
-Subscription to early access bi-weekly episodes of "Cooking Con Cam"
About

I want to start off by thanking everyone who supports my journey. Not just financially, but the moral support is truly appreciated equally.

I often stop to reflect on, and appreciate the people that have helped me along my journey. I know that many people say it, but I literally couldn't imagine where I would be without them. I am nothing but the product of an abundance of help from a lot of good people.

I could never clearly state what my life's mission was because I was never sure what it was. Some people have always known theirs, and others stumble into theirs. As for me, I'll explain how I crashed into mine.

I strongly believe that the universe wants me to pay off my debt to everyone that has offered me help. Many people believe in Karma, and I am no different. However, I believe that Karma should be man-made. If someone has been helping others, make certain that they are a top priority if they are ever in need of help. I call this "creating Karma."

A year ago, I removed boxing from my life's top priority. I have since been focused on paying my debt to the universe. I have been doing all that I can, for as many as I can. And, I plan on doing this for as long as I'm able. I have transitioned into motivational speaking with the hope of helping people. The original plan was to venture into the corporate world.

That was, until I stumbled into youth speaking and realized the impact I could have on the youth. From that point on, I've been speaking almost exclusively to teenagers. Since January, I have given over 100 speeches at Boys & Girls Clubs, youth shelters, after-school programs, high schools and middle schools.

Beginning April 1st, I started my 51 day school speaking tour. My message is basic, but vital: goal setting, resilience, and the effective use of technology. I want to teach teens how to utilize social media and technology to their advantage as an educational tool, rather than allowing it to be a distraction.

There are 1254 hours in 51 days. When I left the house, I posted, "I'll be back home in 1254 hours." I hit the road to speak on resilience. Only 3 hours into my trip, I hit a sheet of ice on the highway that pin-balled me into a couple of medians before slamming me into a tree, leaving my car totaled. 3 hours in…I couldn't possible return home. I had to put into practice what I intended on preaching. I climbed out of the wrecked car, asked a stranger for a ride to the closest airport, rented a car, and continued my trip.

Later, while cruising on-line for a vehicle that I could afford, I saw conversion vans and instantly realized my calling. The universe wants me to travel the country helping as many people (and animals) as possible.

This was when I was blessed, yet again, by another stranger on my journey. His name is Matt T. I met him via Cragslist while searching for vans. We spoke on the phone at almost midnight. I explained my story to him. I quickly realized I didn't have enough money to purchase the van.

Matt agreed to sell it to me for whatever I had. I immediately hopped on a train from Kansas City to Illinois, and 7 hours later he picked me up from the train station. We had lunch and then went to the bank. I drained every dime I had out of my account to purchase the van; Matt T., being the angel that he is, gave me a ridiculous discount AND on top of all of that generosity, he returned $750 to me to help start off my journey. I obviously have an enormous amount of debt to pay off.

For those of you that pledge, please know that I pledge to give 100 youth presentations/speeches a year, free of charge. This will include, but is not limited to, churches, after-school programs, youth-shelters, Boys & Girls Clubs, Big Brother/Big Sister, and more.

I plan to live in the van, and shower at gyms for the foreseeable future as I launch my journey of paying off my debt by creating Karma. I will be using Patron funds to make the necessary improvements on the van before I can start my journey.

I intend to help as many people as I'm able, put as many smiles on as many faces as possible, and leave positive energy everywhere I go. I am grateful for the Patrons that will help me along this journey. I know that not many people have the freedom or time to put good back into the universe, but please consider your help to me, as your good deed. Whatever you give, even if it's moral support, I am forever grateful.

Become a patron to
Connect via private message
Recent posts by Cam F Awesome