Carolin Reich
is creating Comics, Cartoons and Illustrations
Select a membership level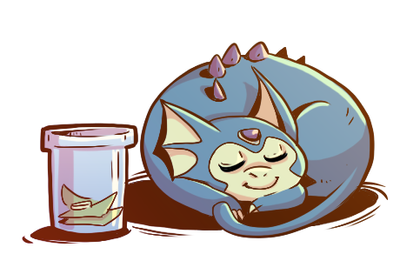 Early Access
Consider this a Tip-Jar :)

See my latest comic before anyone else!
Early access to my latest comicpages (21days before official upload)
Download .pdf with full chapter, whenever one is finished online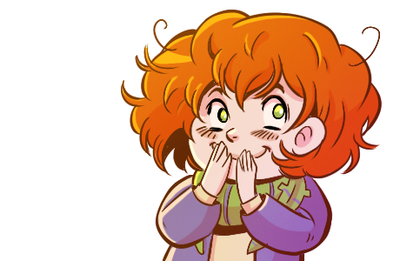 Sneak Peek
Get a patron-only perspective on my work.
Patrons get updates on work before anywhere else
Patron-only polls
Sketchbook entries
WIPs
Plus all previous rewards 
Middle Peak
 ●  Get access to lineart-comic pages and Basecolor once the final pages are online
 ●  Process Videos (when available)
 ● Get a original sketch ( Pencil/ink-Drawing - A5) send to you after six months.

●  Plus all previous rewards  
About Carolin Reich
Hey you!
Thank you so much for checking out my patreon page.
My name is Carolin Reich and I'm a 2D freelancer from Germany
I'm doing Illustrations for commercial and private Issues, Gameart and
most importantly I create Comics
, which are online free to read and always will stay that way.
And this is why I'm here
:)
You might know my works
Wintertale
or
Queen of the Night
,
but my current and most valuable project is an ongoing fantasy-webcomic series called "
The Origin Story
" or in German: "
Vom Anfang
" which just got three years old now with over 200 online published pages.  Currently I'm working on the 4th season with 87 pages. The finished project will have around 600 pages.
It updates Once to twice a week with one page on
Taspastic
in English
and on it's own website
www.vom-anfang.de
in German. Usually on
Tuesday
and on
Friday
in case of a second update
My goal is to establish a permanent two updates a week, potentially even up to three or four.
This is not possible at my current state since I have to take other jobs as well to cover my bills. (rent, food, insurance, cat needs.. you know all the grown up stuff 😉 )
And here is where you enter the game.
With you joining the TOS-community I could stabilize my finances, which would allow me to focus more on the comic. Without feeling bad about other work being abandoned or even the possibility to hire someone to take over for certain tasks like base coloring or editing. More Comic time would lead to more pages, faster story progression and more overall stuff to enjoy for you :D Doesn't this sound nice? For just one dollar a month, you are in.
You might say
" But One dollar is nothing, how can this be of any help?"
I say:
" One dollar is a lot! And If a lot of people come together, each sharing just one dollar a month it's a lot of dollars 😉"
Okay you got it. But let's be honest - Throwing money on me sounds tempting, but what do you get in return?
I prepared a variety of pledge-tiers for you where you can choose from different rewards:
Rewards are stuff like:
.pdf Files of completed chapters for better accessibility
Earlier access to the latest pages
Sneak Peeks into the project's work (sketches, unfinished artworks, lineart of comic-pages)
Occasional polls where you can influence the comic directly (e.g names for locations, characters, clothcolor etc.)
Some step by step pieces, pictures and videos(coming soon)
Personal sketches and requests.
Physical rewards from time to time, like patreon exclusive prints, postcards or something I didn't thought about yet ;)
Low Res .Psd-Files
Tutorials (coming soon)
Personal Artcritique (coming soon)
And obviously eternal gratitude from me and the characters from my comic projects
Higher tiers always include all the rewards from lower tiers.
Patreon update is usually on monday.
Does this sound inviting to you?
Then come and join me on my journey! Let's create a fantastic adventure together.

I'm looking forward to meet you.
Thanks for your time
Caro
I can feed my cats and fillup their litter boxes <3 :O
Thank you! ( And I can pay all my monthly program subscriptions, which I need to create my Art (Dropbox, Photoshop CC))

As Thank you I will now open a privat Patreon only Discord chanel, where I will spam cat photos and occasional comicscreenshots.
Maybe we can chat too... Maybe. °x°

1 of 4
Recent posts by Carolin Reich
By becoming a patron, you'll instantly unlock access to 208 exclusive posts
By becoming a patron, you'll instantly unlock access to 208 exclusive posts