Cappuccino Corgi
is creating A Graphic Novel and Animal Artwork
Select a membership level
Newborn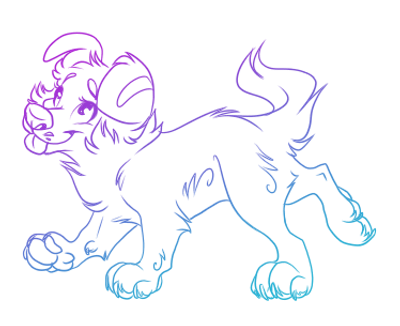 - Get pages AS I COMPLETE THEM  instead of waiting for all of chapter one to release publicly
-Get Patreon-ONLY wips of comic progress! 
- Access to 6 Patreon exlusive "reference" pages to learn and reference from! (ears, eyes, fur, etc) See which ones I've done by reading my Patreon description!
Runner
-All of that ☝?️
-Access to 6 in-depth art tutorials/Patreon exclusive art videos!
-One free entry to a monthly headshot badge raffle! 
-ACCESS to Patron-only commission slots!
I will open a certain number of slots that can ONLY be claimed by Runners+!
-All that ☝?️
-Two redlines a month from me! I will trace one your chosen art piece in red, correct mistakes, fix awkwardness, and walk you through Improvment!
-Access to my character design lineart pack! (Psd. )


About
Welcome to my Patreon!
By supporting me on patreon, you can help me out a TON! you can also get access to a smorgasbord of:
- COMIC WIPS/EARLY PAGES
- GENERAL behind the scenes ART WIPS/SKETCHES
- VOICED ART TUTORIALS AND CLASSES
- GIVEAWAYS/RAFFLES
- COLLABS
- PATREON ONLY COMMISSION SLOTS
--- COMPLETED tutorials ready to be watched/read ---
<<<< 4 Pages complete >>>>
-Hind leg anatomy (image file)
-How to create you own poses/Anatomy tutorial (Video)
-Expression/creating expressions tutorial (Video)
-Noses/nose angle reference sheet (image file)
-How to draw Claws reference sheet (image file)
-Fur direction reference sheet (image file)
-Digital BG Grass tutorial (Video)
-How to draw and place ears correctly on the head (video)
-Comic Page 4 speed painting (video)
-
 I've been drawing and writing stories ever since I was little, and I didn't ever think of art as a profession until I found a community who supported me from day one. Some of my first drawings were from little stories that I had created, and looking back, I've come a long way.
  After spending years finding my art style, developing the needed skills and acquiring the correct equipment, I am finally ready to begin to tell my story through a graphic novel, and I couldn't be more excited!
The Burning Kismet will be a digital graphic novel, following the
prologue
(Prologue's art and characters are outdated, but the storyline remains relevant)
In Teborah, one of the many civilizations in the area, there is safety. By using a "shard" of the Kismet that Maverick left behind when he stole it from Oden, the leaders of Teborah are able to keep their land safe. As the story goes on, the "star-bearer" will still be needed to bring peace to the entire land, let alone Teborah. When Maverick stole The Kismet, he disappeared. However, naturally, the shard desires to be with itself, pointing in the direction that Maverick is holding it. By taking the shard with him, the chosen one will be able to follow it's guide to Maverick. But, is Teborah too arrogant to sacrifice their comfort for the sake of those dying around them?
WOW! This would be absolutely amazing! By gaining this much support, I'd be able to create TBK merchandise such as stickers, keychains and more!
1 of 1
By becoming a patron, you'll instantly unlock access to 77 exclusive posts
By becoming a patron, you'll instantly unlock access to 77 exclusive posts
Recent posts by Cappuccino Corgi