Select a membership level
Shmebulock
Adorable gnomes who run around barfing rainbows and getting hit by shovels. 1$ Patrons will receive benefits such as secret teasers and updates on my personal social media. Along with this, they can enter a raffle where one lucky patron will be able to host a Q&A session with the author! They will also receive a special Patron nametag in the discord server (Whenever it comes out lol.)
Waddles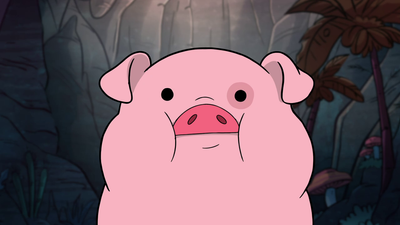 A pudgy pig who wears sweaters and looks adorable. 10$ Patrons will receive benefits above, plus private access to chapters a day before release! 
Stan and Stan...?
Identical twins differentiated by two fingers and a beer belly. Captains of the Stan O' War II. Along with benefits above, 25$ patrons will receive benefits such as access to updates at least two days before public release. Along with that, they are given access to a private group chat with other patrons where they will be able to speak with the author for a short amount of time.
About
Hey guys and gals, my name is Chris. Thanks for taking the time to look at my Patreon, and even more thanks if you donate. I write stories and hope to make enough money for college, as I am trying to be a film director. Even if you don't donate, feel free to explore my page. Those who do donate are able to receive exclusive posts, teasers, and chapters of my various books and series before they release!