Christiane Joy Allison
is creating fiction, nonfiction, poetry and children's picture books
Select a membership level
Poetry
Patrons who give $5 a month or more will receive exclusive  early access to a monthly poem. 
#FreeClaytonAllison
This tier is exclusively for patrons who wish to support my work in criminal justice reform, and the #FreeClaytonAllison campaign for my wrongfully convicted spouse. Patrons who give $5 a month or more in this category will receive a quarterly summary of work that has been completed, or meetings that have been held, in relation to these goals. 
Inside Peek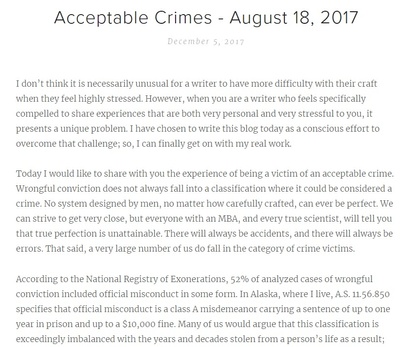 Patrons who give $10 a month or more will receive exclusive  early access to the monthly poem, plus access to a private blog post discussing what I've been working on behind the scenes. This could be anything from grinding the words out, to working with illustrators/designers, to public presentations and more. 
About
First of all, I'd like to thank all of you who have supported me in the launch of my new career as an author. I couldn't be happier that Why Can't Uncle Come Home? is finally available to kids this year, and it's sequel, Timmy and Kate Go To Visit, is already moving into the publishing process. My current dystopian Sci-Fi novel, Infinitus, is also nearing completion of its first draft, and will be quickly moving into the editing process. Patreon will allow me to continue the work that I love, and also allow you to follow along on that journey with me in a whole new way!

Writing brings me joy, and gives me an opportunity to bring important messages to audiences of all ages. Some of this writing is ultimately published in book form, but much of it is also put directly into online blogs, articles, advocacy letters and materials. I also do a healthy amount of in-person advocacy with legislators, state officials, and others interested in criminal justice reform.

If you appreciate my work, pledge your support at a level that will give you access to the rewards you will enjoy the most, and get a closer look into how things work behind the scenes.


Profile photos (c) 2018 Liz Shine.
When I reach $250 per month, I'll start taking questions from $10+ patrons, and will select 2 to answer in my behind the scenes blog post.  
1 of 2
Recent posts by Christiane Joy Allison