CodeName T.B.W
is creating animated videos
Select a membership level
Infantry Ground Troops:
Infantry/Ground Troops:
CodeName T.B.W's First Line of Defense and the main fighting force.
 
"....We thank you now, Because the fighting may never stop for us to have a chance to thank you later......."  - Lt. Colonel Leon Francis

Rewards

Early access to every episodes
8 Digitally hand drawn well-crafted 2D artwork by some of the industry best artists every Month
 High quality HD 3D renders
 Free copy Of the Book "The Launch Gate." 
Access to the Patron only prequel movie when released  
"The Launch Gate: Pain of A Child"
And all other future Patron only movies
Free copy Of the Book "The Launch Gate."
Marksmen
Marksman/Sharpshooter:
The fighter who strikes without being seen and beyond the enemy grasp. From the Bow,  to the Snipers. The long ranger fighter is must have in any army. And we glad to have you in ours.
"...Soldier fighter on, And if you should somehow fail. Remember to never die alone...." -Cannin

Rewards
+Including everything above plus

You will get access to our patron-only streams where you can watch S.K. Isaac editing projects, Ask questions or just hang out with us!
Artillery Strike Unit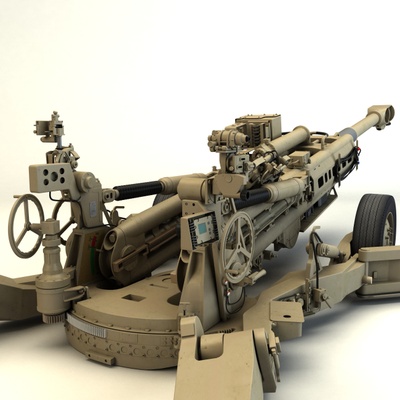 Artillery Strike Unit.
The heavy guns have arrived. Blasting our enemy units into dust. Taking out entire bases, or any fortified positions with easy
".....But know that their may come a time when your unit is cutoff from the rest of the army. You must be brave during those times.  Just remember that we would fight like hell to get your team back. No matter the cost.... "  
-Sheena   
Rewards
+Including everything above plus

Access to all the final scripts of past episodes. And the new ones once the episode has been released.
About

CodeName T.B.W
 is a multi-million dollar 3D animation studio.(I lied it's just me, in my room) My main project at the moment is "
The Launch Gate

"


The Launch Gate
is an online action series, from CodeName T.B.W. The show is based of the novel with same name "
The Launch Gate
". Without trying to spoil anything, It's about a boy who slowly realizes he has powers. Then everything in his world starts to fall apart. And one surprise after another begins to show up in his life.
We want to bring the the very best content possible to help illustrate the show. With more beautiful renders and better animations. But
3D animation
is very expensive, and very time consuming. To bring the quality our fans expect, and eventually increase the quality of the show. We need your help. 
In addition to increasing the quality of he show visuals. With your help we can also speed up the time it take to create episodes. As of now it's truly a one man production team. With me,
S.K. Isaac
and i'm working on the The Launch Gate part-time. But I hire outside help for voice acting. But creating the 3D animation is a solo task, then rending it and applying the 3D effects and video and audio editing. Besides it be extremely large task, taking many months just to finish one
Episode
.  All of this can bleed so much time and money fast. 
And working part-time on
The Launch Gate
means it's not as good as it could be. Don't get me wrong I think it's looks great. But due to time keeping and scheduling. Plus my computer hardware limits. I'm still using an under par equipment and software.  And you could help me work on
The Launch Gate
other titles full-time and also help me get the more powerful computer. Needed to give The Launch Gate and other projects, in future the attention they deserve. 
And last the thing I really want to bring to
The Launch Gate
. After the better computer, and able to work full-time on the show. To put The Launch Gate in the major league.
Motion capture suits
and software. They are priced at about
$26,000
, so at the moment completely out of my reach.
This will help pay for Voice actors and a better computer hardware, to render episodes faster.
1 of 2
Recent posts by CodeName T.B.W
By becoming a patron, you'll instantly unlock access to 1 exclusive post
By becoming a patron, you'll instantly unlock access to 1 exclusive post