Contented Pig Inn
is creating stories, a plog, photos and videos of rescued pigs & piglets.
Select a membership level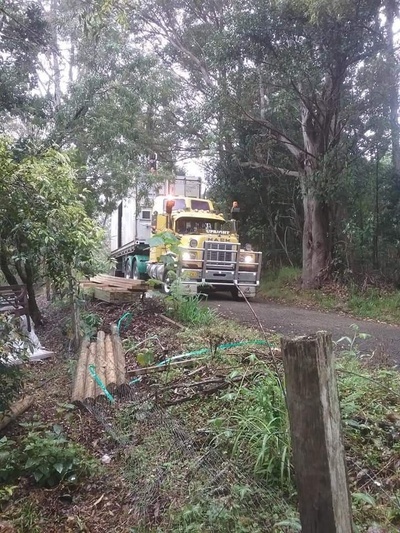 Fencing and shelter.
The more pigs we rescue the more space we need secured for their safety. This includes clearing fence lines which we do ourselves, and with the wonderful volunteer helpers, plus post and rail fencing. We have found this is the best fencing for pigs. Where piglets live we also add wire. Our "barn' is a 40 ft shipping container with doors cut in for ventilation and access, sitting between tall shade trees. This was sourced and delivered at around 1/3 of the cost of a custom built shed/barn. We are always looking at value for money options and paid labour is only sourced where completely necessary.
Illness & injuries - vet costs.
Vet care isn't an every day expense, but when you get a sick or injured animal, it hits the hip pocket in a big way. It's good to be prepared so we can offer the best treatment possible without the worry of cost. This also includes the de-sexing of male piglets.
About Contented Pig Inn
Contented Pig Inn is a rescue, rehome and rehabilitation sanctuary for animals; mostly pigs. Set on 17 acres in the hills of Tuntable Creek, and at the end of a dirt road, this relatively new sanctuary has become a haven for a number of rescued pigs, ducks, a few (indoor) cats and two very lucky dogs, while at the same time working with the Wildlife Trust and the Green Army, courtesy of the Lismore Council, to restore native flora and fauna in this exquisite and beautiful place.
With limited resources, Kathie has been able to (almost single-handedly) build a safe place for a small number of pigs. They have the freedom to root in the soil of their enclosure without ever having to face the fear of an abattoir. The old enclosure has been dismantled, with the pigs loving their new home of more space and a huge waterproof shipping container "the barn" for shelter, kept cool with openings for breezes and sitting among tall rainforest trees.
The herd (currently) is dominated by the matriarch, Vyvyan, a (very, very) Large White pig. The rest of the herd are of a similar breed, although it appears that the grumpy old man of the herd, Dozer, is a Berkshire pig and everyone's second favourite, Hermione, is Welsh. Snuggy was, until recently, the youngest and smallest of the impromptu family and enjoys nothing more than a long, lazy day lying in the food trough. Rosie, the blue-eyed beauty, is slowly working through her anti-social teenage angst while Ellie is nuzzling you any chance she gets for some cuddles, and B C is the most delightful bully you will ever meet!
Our most recent rescue has seen the addition of Gertie and her 5 piglets. A 1300km round trip in 36 exhausting hours saw Kathie arrive home with Gertie, and since named, Mitchell, Wilbur, Dash, Ebony and Curly girl. We managed to increase our population by almost a third in one go...
We couldn't say no, and Gertie and bubs are just beautiful!
Contented Pig Inn is open to visitors by prior arrangement and with monthly volunteer days usually held on a weekend whereas the bank account is open every day for donations.
We're very much wanting to rescue more pigs and provide them with a loving pig friendly environment,  but we absolutely need on going support. Please consider donating for
personal updates, photos, videos and stories on their life at the Inn.

ALL DONATIONS OVER $2 ARE TAX DEDUCTABLE

All the pigs are fed and happy! With this most important goal covered we can put our fudraising finances into expanding! The more safe places we can create, the more animals we can help.
1 of 1
Recent posts by Contented Pig Inn