Craig Turner [Turnah81]
is creating Comedy, DIY & "Invention" videos for YouTube
Select a membership level
A helping hand
For those who want to help out with a contribution to increase my capacity to create more frequent & ridiculous videos.
Buy Craig a beer.
For the cost of a beer (but will likely be used to buy Tek screws) You get:
Early access to new videos before they go public.
Your name featured on the background supporter wall in the workshop. 
Exclusive content access like Patreon only posts, behind the scenes info & pics before they are published elsewhere (if I ever post it anywhere else)
You are just awesome
You're a champion who is keen to see the Turnah81 channel grow with more content in the future. 
Includes all the previous rewards plus:
On screen credit in videos.
Your name in a top-notch position on the supporter wall (more so if exceeding this amount!)
Plus other benefits as I think of them ;-)
About Craig Turner [Turnah81]
Firstly thank you for checking out my Patreon page!
Overall the goal of my videos is to make people laugh, maybe learn a thing or two, while hopefully also inspiring people to think "outside the box" & encouraging others to have go at building something (or maybe breaking something) of their own – but mostly laugh, I like that stuff.
A huge amount of time goes into my videos to try and make them as original and hopefully as funny as possible. Getting my YouTube channel up and cranking at full steam has been a long term passion of mine like you wouldn't believe!
I have invested hundreds of hours into my existing videos while prototyping, experimenting and writing new project ideas over the last 8 years. There is
a lot
planned for future videos.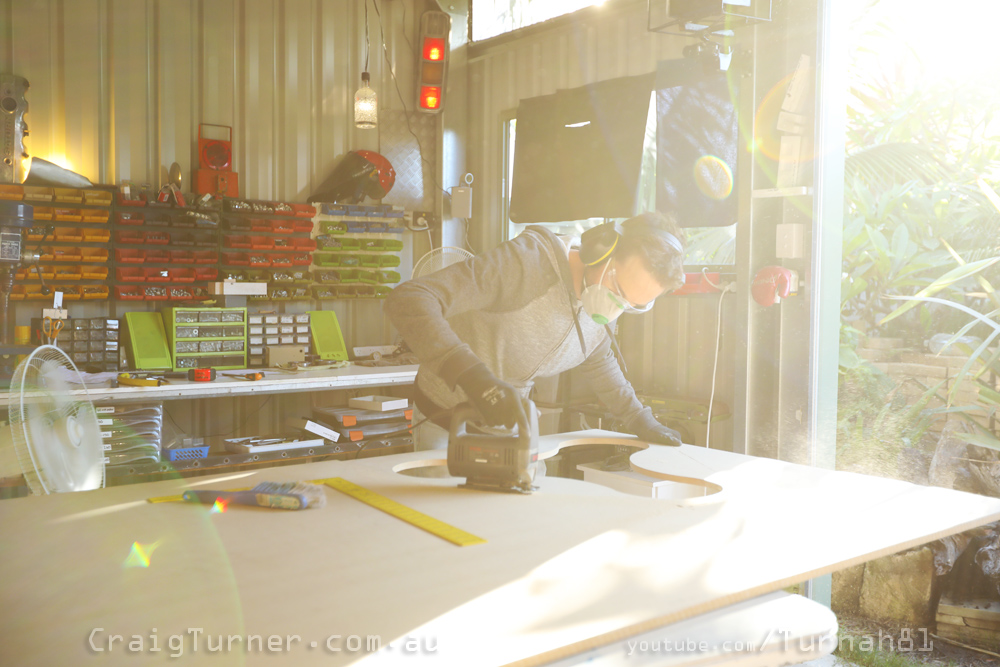 Contributions will help cover expenses in my videos (which basically just come out of the family budget at the moment) which is everything from materials (wood, steel, screws, paint, components, etc) through to props (ie toasters, party poppers, coffee cups to throw at Kristen) & filming costs for some of the more intense shoots (ie location hire & transport costs)
So if you think my videos have some value to you and you would like to help support the growth of my channel, then please consider contributing. It will be greatly appreciated and will help me release more frequent videos.
Patreon works as a monthly donation which you can adjust at anytime.

If you can't help with a contribution 
but would still like to see my channel grow with more frequent videos, perhaps share my YouTube channel & Facebook page uploads with your friends!
Thanks heaps for your support and I look forward to making more videos for you :-)
What to expect in 2019:
-Yes a new cat video is coming – Round 3, The war continues - Expect a 3 to 4 part series.
-The cooler drone - behind the scenes of actually filming it. - So a bit about our process with what was a pretty involved shoot done by only two people. 
-More builds with solutions to questionable problems.
-Some more frequient casual stuff to just make you laugh.
Recent posts by Craig Turner [Turnah81]
By becoming a patron, you'll instantly unlock access to 7 exclusive posts
By becoming a patron, you'll instantly unlock access to 7 exclusive posts