CurryKitten
is creating video reviews, tips, and tutorials geared towards new FPV pilots
Select a membership level
Korma-Kitten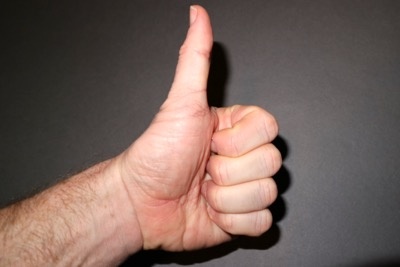 You are awesome - by reaching this tier, you are really helping out my channel and helping me make the best content I possibly can. 
Although I try and help everyone out where I can via YouTube, I'll do my best to give more support to Patreon supporters via the messaging system.
Madras-Kitten
Wowsers, you are beyond awesome.  That's really helping me to do the best job I can possibly do.
Aside from the benefits of the Korma-Kitten Tier, so also receive some of these amazing CurryKitten stickers so you can tag your possessions and your family members !
About
Well hello there, and thanks for stopping by :)  I like to make videos about RC flying things (mainly) and FPV via my 
YouTube channel
 which (for reasons of the names of my cats amongst other things) is called CurryKitten.
I started getting into the RC hobby around 2012, and back then things were very much less "off-the-shelf" and much more "make-it-yourself".  My various experiments in flying got my off the ground to view things in glorious FPV - but I had way more than my fair share of crashing into the ground... with vengeance.
As I started branching out and flying more models and trying different things, I was often frustrated at the lack of proper manuals, or instructions about how components should be setup.  My day job was very much about problem solving, so I generally figured things out for myself with a bit of trial and error and experimentation.  I started making videos about how I set things up, and they seemed to help people out who were stuck in the same situation.
The progression
Happily enough, in the last 6 years or so, the technology has moved on and there's some wonderful off-the-shelf components and ready-to-fly models available now - but it doesn't make things simple for everyone.
I've met up with lots of new pilots and I've noticed many of them struggle with certain aspects of first-time flying - so I started making tutorials to help address this.  
Similarly, not all RTF models are created equally, and new guys can really get disheartened when they brand new model doesn't work quite how it's expected to.  So, aside from reviewing new models, I've spent time trying to hunt down the problems and show how they can be fixed.
So why Patreon & how will it help the channel ?

In short, I enjoy making video content so much, I want to do this full time.  I gives me the buzz of problem solving that my previous software engineering job wasn't doing, and fills a creative hole that I had.  Of course, giving up my day job does give me more time to create content, but it doesn't pay for all the expenses in doing so
I generate some income via affiliate advertising when I create reviews (at least in the case of Gearbest and Banggood)  Hey, I can't complain, I love playing with new toys as much as the next guy, but what I would like to do is spent less time on pure reviews and more time some how-to's, tutorial, build and similar project videos.
What's in it for you / Why become a Patreon ?

I'm hoping if you got this far, then perhaps you already saw something on the channel you liked, or found helpful.  If that's you, then consider dropping a coin into the virtual-hat, but also, please take the opportunity to have a chat, suggest things you'd like to see covered, and ask a question if your stuck on an issue. 
I'm lucky enough to be supplied with a selection of quads and other gear for review.  But as time goes on, I'll need to remove some stuff in order to make space for more.  My intention will be to move some of these ex-review quads and things onto Patreon supporters.
By becoming a patron, you'll instantly unlock access to 177 exclusive posts
By becoming a patron, you'll instantly unlock access to 177 exclusive posts
Recent posts by CurryKitten