DASH Productions
is creating Esports content, graphic design and livestreaming.
Select a membership level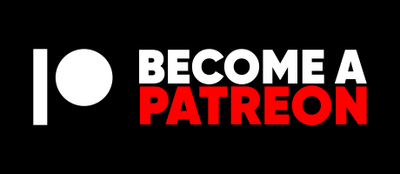 Supporterinos
Thanks for your support.

You can expect:

• Regular posts with updates and tips for other streamers
• Early access to our premier videos, such as tutorials, highlight compilations and more.
• Credited in every video we produce.

You are making our improvement possible, you'll be featured in every credits end-scene for all the featured videos we create.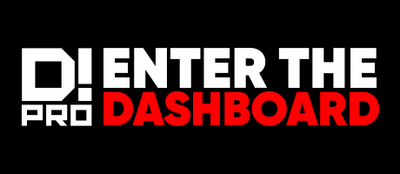 Enter the DASHboard!
Aside from supporting our work and having all the previous benefits, you'll be entitled to our first public release of our very own scoreboard tool: The DASHBoard.

You'll be given a basic layout which you can use for your tournaments or casual streaming, it's pretty, we promise.

Of course, the options are limited to updating players' scores and having names for your casters.
DASHboard —Advanced—
This is the Advanced edition of the DASHboard, which means you are entitled to a superior version of our software.

What you can expect in this version:
• Player names, scores, rounds.
• Caster names
• Doubles (for Super Smash Bros)
• Lower Thirds

You still receive a basic overlay design for your event, it's still pretty awesome, serious.
About DASH Productions
Consider becoming a Patreon for
DASH Productions
.
—
What is DASH Productions?
We are many things, we do a lot of stuff, but mainly, we create content based on esports and videogames. We are focused in competitive titles, more specifically, fighting games, why? We love'em.
We are driven by passion and love for what we do. We started creating designs for events or for individuals, but as we started to grow in notoriety, people started hiring us for events, so videos on demand are a thing, and we know, but... what about everything else?
Yes, highlights, tutorials, guides, concepts and a whole lot more is something we want to do more, but it's not easy, it require us to sacrifice quality time with our families (or sleep time) to get this content online with the least errors possible.
So yeah, aside from Livestreamings, we do a lot of things, stick with us and read the rest.
—
Why are you doing this?
We came in touch with the community as players, like everyone else we started to notice something was missing: production.
What about that? Live streaming setups, quality of live improvements for players, casters and streamers alike, a standard for audiovisual production, commentary, tools, cameras, blahblah.
When I started, that didn't even exist but I noticed and realized people needed to see this, what if you can't attend? why not being part of the experience while being at home? DASH Productions was created with that concept, the idea of bringing the event to your home and make it as enjoyable as possible.
With this in mind, I vowed to improve my graphic design skills to make the experience even more attractive, with different sources, backgrounds and styles that allowed me to engage with people and get them to say this: "what a beautiful livestream!".
And that, alone, was the fuel to help me carry on with this, because for a long time, I didn't earn a single penny, only compensations like food or a bottle of water. But, can we make a living out of this? We are trying as we grow, because improving our equipment and style requires our own hard earned buck from our daily job.
After that,
we have created a tool
that will help out fellow streamers out there want to get "there" and don't die trying to figure out how to do certain "thing". Keep on reading.
—
How does becoming a patreon impact the channel?
You help by enabling me to acquire better equipment so I can improve the stream quality and make the viewing experience much more seamless. I aim to achieve the quality set by streamers like Team Spooky.
—
What is "quality"?
• Crispy and smooth image, clean audio for game and casters.
• A flawless experience for the viewer with enough but not invasive on-screen information.
• Smooth and well placed transitions so the viewers and experience what is to be "there", by watching players reactions and casters expressions.
— What do you plan to do with the earnings?
They go directly for equipment which improves the quality of life for me, the players and the viewers.
—
What items do you plan to acquire?
• Top of the line headsets for commentary
• A mixer for commentary and game audio
• Top of the line headsets (Astro, preferably) for players, this to enable them to block external distraction and properly listen to the game to improve reaction. Also, having up to 4 headsets so players can communicate each other in teams.
• Better cameras (at least 4). I want to drop webcams and adopt better quality cameras, so I can deliver crips image in 1080p and 60fps glory. This means, one for each player (team), one for casters and a venue cam which I can pan regularly.
• Quality tripods for each camera.
• In the long run, a better laptop. I currently sit with a borrowed laptop for streaming and video edition and use my own for other tasks, like monitoring, VOD marking, bracket review and on-the-spot graphic design.
— What is the DASHboard?
Our very own, homebrewed scoreboard tool. In its current form, it's barely alpha but already powerful enough to run major tournaments. This tool enables the streamer to update info in real time to be shown to the viewers, details like: scores, names, caster names, lower thirds, top 8 bracket (or more), top 8 results, match up data, and miscellaneous information. Sky's the limit.
We plan on improving this tool and make it a business standard, so yeah, we are more than meet the eye and we constantly make it as stable and powerful it can be. Help us improve it and earn yourself your own version of this tool.
Imagine when it reaches "gold status". Also, this tool doesn't require internet, as you don't have to be online to use it. It's completely handy and compact enough to have it around in your "screen layout" along with your other tools like OBS or Xsplit.
—
How can you prove you'll do the right thing?
As we acquire new stuff, we'll be posting them in our social networks for everyone to see, along with a list and highlight of our patrons.
—
Anything else?
Yes,
with time
, you might enable me to do this
full time
, improving the schedule availability for more weekly events and also hasten the production of videos like:
Highlights
,
combo videos
,
tutorials
and more. Of course, the more content, the more benefit to the community.
I also plan to hire more people to join the team and improve the response time and assist in temporal replacement during events (like eating breaks or going to the bathroom).
I want to be able to properly reward them for their hard work, since DPro is not a one-man army: the scoreboards do not program themselves, you know? I want to repay and further support all the hard work done by
Steve Gil
, who is a programming wizard, making the scoreboard capacity a reality, this might also enable to push it even further, creating a much more powerful tool.
— Can we make a living? 
That's the goal, we want this to be our full-time job, we want this experience to be available always without having to sacrifice our daily jobs since, you know, bosses don' t always understand what we are trying to do and will probably fire us if we take the liberty of traveling in work-days.
So, after all this, you want to be a part of it? Consider it, check out our content right here:
www.youtube.com/c/dashproductions
and see for yourself if we have what it takes to become succesful.
I'm also a
happy husband
and a
proud father
, I want them to be proud about all the work I do and to enjoy the results.
Thank you for reading through all this.
This is my first goal, reaching $500. Is this a stretch? Yes, yes it is, but I'm doing my best to achieve it.

I'm fairly new to Patreon and thinking about goals and rewards has been kind of hard on me but then again, my approach here is to provide a flawless experience for the viewers and patrons.

By reaching this goal, I'll be able to hire an editor to help me release at least 2 videos per week instead of only VODs.

This includes highlights (all kinds, best moments, salty moments, etc), combo videos (by game, character or player tribute), infographics, documentaries, tutorials and more.

The more content, the more benefit for the community.

Having this kind of income will enable me to pay a salary to my team: assistants and casters (when the TO is unable to provide them salary).

Also, do you know DASHboard? Probably not, but it's the tool Steve Gil programmed, I just give form and design to what is to become for the viewers, but he's the wizard behind the keyboard.

Supporting us will enable us to provide more powerful features to our tool, and you, as a Patron, you'll get to use it for your events and gain access to updates and support from us.

1 of 1
Recent posts by DASH Productions
By becoming a patron, you'll instantly unlock access to 8 exclusive posts
By becoming a patron, you'll instantly unlock access to 8 exclusive posts