Jake DeNunzio
is creating GIANT MONSTER MOVIES
Select a membership level
Daikaiju Acquaintance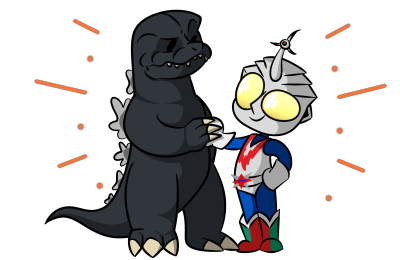 THANK YOU!! This beginner tier nets you:
Access to the official, Patron-exclusive Daikaiju Legends Discord server!
See every major project before the rest of the world does!!
Access to Patron feed, full of exclusive videos, including behind-the-scenes, commentaries, bloopers, exclusive teasers, and more!
Your name is featured at the end of every video I make.
 Get the "Daikaiju Acquaintance" rank in Discord. 
Includes Discord benefits
Daikaiju Buddy
Not to be confused with
Monster Island
Buddies!
Your name is read out at the end of every video in the Patron shoutout section!
Access to the exclusive KaijuVFX Library of assets that I have created to share with you all! Anything from nuclear breath to spacebeam rays!
Get the "Daikaiju Buddy" rank in Discord. 
All previous rewards.
Includes Discord benefits
Daikaiju Defender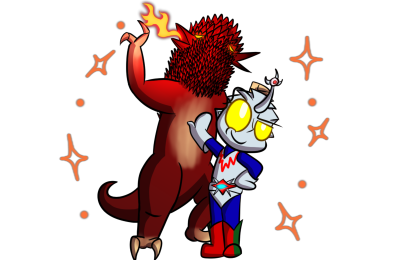 Your name is featured prominently in the credits of all major projects!
Make a VFX Tutorial request of your choosing once every six months of consecutive support.
Get the "Daikaiju Defender" rank in Discord.
All previous rewards.
Includes Discord benefits
About
Hello! - I'm Jake DeNunzio, the creator of the YouTube channel DaikaijuLegends, where myself and a few others are dedicated to producing some of the highest quality independent Tokusatsu entertainment on the website! Throughout the channel's history, we've been pouring our own money into all of our videos in our attempt to make some of the highest quality kaiju entertainment outside of the major producers! All of us who work on the channel are very excited to tell you all about our new Patreon campaign and how you can help us improve our content and get some awesome rewards while doing so! 

For as long as I can remember, one of my main goals in life has been to create my own, original Tokusatsu show with suitmation, practical effects, etc. Obviously, that's more of a pipe dream than something easily achievable, but I've spent almost 10 years on YouTube trying to produce content that comes somewhat close to this goal! This is where Patreon comes in.

So, why exactly are we now starting a Patreon page after this long? Plain and simple, we want to continue improving our quality and provide better and better content on a quicker basis to all of you, but our productions have now grown to the point where it becomes harder and harder to continue purchasing new and improved equipment. HOWEVER this Patreon does NOT affect the flow of content to our channel in any way, and any money earned from this campaign is going to be fed directly back into the channel to get higher quality equipment and VFX tools. After producing and providing free content for years with no money made back, we hope that this Patreon page will be a positive step forward for the channel, as well as providing us with the perfect chance to give back some awesome rewards to all of you who have supported us throughout the channel's life.

That brings us to the final part we want to touch on in this Patreon campaign: the rewards. This is our chance to really give some awesome stuff back to you guys who are willing to support us in this campaign. From credits in videos to being a voice actor in an episode of one of our shows, there are tons of great rewards in every tier, and no matter what, we wholeheartedly appreciate your guys' support whether you are able to donate or not.

Thank you for taking the time to read through this page and checking us out. We appreciate any support from you guys no matter what, and if you choose to donate, I can guarantee you will get your money's worth in the rewards.

Jake DeNunzio, creator of DaikaijuLegends

Jake will reveal some of his embarrassing childhood home videos.
3 of 5
Become a patron to
Unlock 31 exclusive posts
Connect via private message
Recent posts by Jake DeNunzio