Shinbross
is creating Dark Luster webcomic, Dark Souls comics & illustrations
Select a membership level
Tier 1 - First Soul Devourer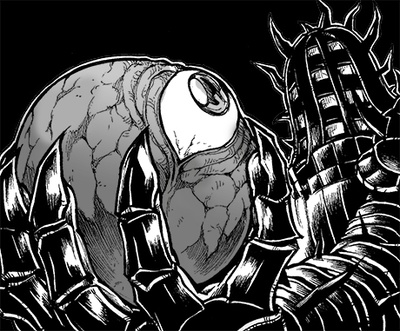 Thank you for your kind support! A small help it's a great one for me!! And with this kind donation you will receive:
Early access to comic pages and illustrations as soon as I'll finish them. You'll be able to see them 1 or 2 weeks before they'll be posted online on my socials!
Early access to my commission slots and post about me and my future projects!
My eternal gratitude <3
Tier 2 - Brave Soul Devourer
Thank you so much for this generous help!! With your kind donation you will:
Be able to see WIPs, sketches and preview of pages and illustrations, this is very useful for those who are interested in understanding how I work and watch the evolution process!
Be able to see exclusive sketches or illustrations I won't post online!
All the previous rewards!
Tier 3 - Boss Soul Devourer
Thank you from the bottom of my heart for your generous help!! You're a great supporter of my job! Your rewards:
HD download of every illustration and comic page done during the month you pledged (plus the previous one); you'll receive a PSD in high resolution without watermark!
Be able to see video recordings of me working, for you to understand my inking technique!
Your name displayed in the "thank you box" of my webcomic "Dark Luster"!
All the previous rewards!
About
...................................................................................................................
YOU CAN FIND MY SOCIAL NETWORKS AND SHOP HERE:
-
https://linktr.ee/shinbross
-
...................................................................................................................
Why you may consider supporting my work?
You would be supporting me as an artist but, primarly, you would be supporting my free webcomic
DARK LUSTER!
Other than that, you'll help me working on
Dark Souls
/
Souls-like
COMICS and ILLUSTRATIONS. This Patreon page is my chance
to create more contents just for you,
working full time on Dark Luster and more time to use to communicate with you!
Your little pledge would allow me to spend even more time working on Dark Souls art (this means more illustrations and even comic pages monthly!). My short-term goal with Patreon is to be able to work on my art as a full-time job ensuring you a frequent and qualitatively high work, also gives you the possibility to interact actively with it.
You can do A LOT just with a LITTLE help! Together we can create so many contents!
Dark Luster new pages will be posted

every Friday

on Webtoons and Patreon!
.....................................................................................................................................
"You will face death, enough death to leave you broken"

How does Patreon work? What am I pledging for?
My Patreon works like this: Every month you're providing to donate generously an amount of your choice and in return you'll get the
rewards
written on this Patreon page. You will be able to witness each comic pages as it's produced, from rough draft to final inked product and other as a function of the reward reached with your donation.
Plus, if one milestone is reached will be granted more comics, illustrations and quality works more frequently for everyone! Here for example some interesting goals that you may want to be
hit:


150$ per month: guarantee 1 Dark Souls/souls like illustration per month.
650$ per month: guarantee a monthly poll where all my patrons can vote the subject(s) of my next illustration(s).
1259$ per month: print and gift t-shirts and an artbook with my original and fan arts
2500$ per month: print and gift t-shirt, gadgets and a book with my comics!

Please, I gladly invite you to check all my rewards and milestones to have a beautiful and productive experience in this Patreon!
WHAT YOU WILL FIND SO?

Dark Luster pages

2 weeks before

they will be published online!
Dark Souls and other comic projects before they will be posted online!
HQ fan arts about anime/manga and videogames characters, monstly focused on:

Dark Souls

,

Bloodborne

,

Hollow Knight

, Berserk, Warframe, Monster Hunter,

Overwatch

and

Yugioh

.
Original illustrations, in HQ and PSD.
Preview of my various projects and illustrations.
Speedrawing of my illustrations and comic pages to understabd my workflow.
Some unpublished sketches.
On top of my Patreon's page you can see different tags that helps you to filter contents and search for the content you like! I list here the most important ;)
- For
all Dark Luster contents
, you can use the tag
"Dark Luster"
.
- To get easy access to the
pages of Dark Luster
, you can use the tag
"DL Pages"
.
- To get easy access to
all my Dark Souls comic project's pages
, you can use the tag
"Dark Souls Comics"
- To get access to
all my Dark Souls contents
, you can use the tag
"Dark Souls"
.
- To get access to
all my fan art
, you can use the tag
"Fan Art"
.
- To get easy access
to a particular comics or contet
, just check for its title! For example: if you'd like to read my Thorns of Hate comic, you can find all its pages by clicking on "Thorns of Hate".
For any questions or curiosity feel free to send me a PM!
Thanks to everyone! I'd like to dedicate this first goal to our beloved video game: Dark Souls & souls like games! (from Bloodborne to Hollow Knight)
With this help I can:

Guarantee 1 Dark Souls/souls-like illustrations every month.
1 of 6
By becoming a patron, you'll instantly unlock access to 589 exclusive posts
By becoming a patron, you'll instantly unlock access to 589 exclusive posts
Recent posts by Shinbross