David Ash
is creating super-energy science and cutting edge nutrition.
Select a membership level
Pennies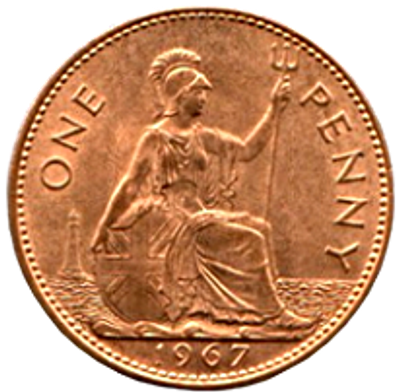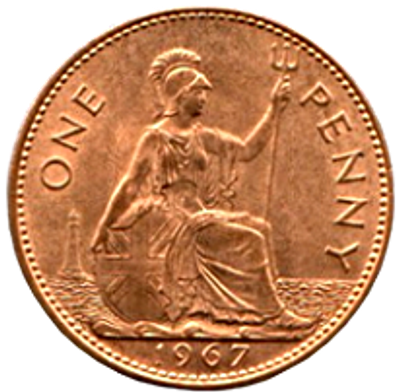 A penny for my thoughts. 
"Money is only as good as it is given"
I love giving especially giving away copies of my book AWAKEN.  I have to buy them before I can give them  away. If you believe in what I say in AWAKEN and want to help me spread the word your pledge of $5 will help me buy copies to give and your reward will be knowing you are helping me get more copies into circulation. 
Shillings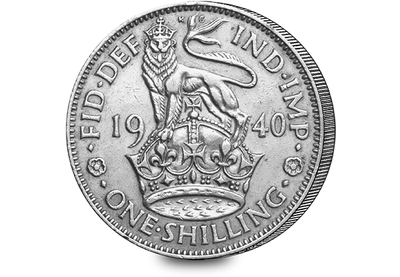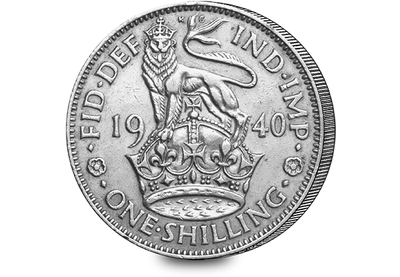 Shillings reward  
"Money is only as good as it is given"
I love giving especially giving away copies of my book AWAKEN.  I have to buy them before I can give them  away. If you believe in what I say in AWAKEN and want to help me spread the word your pledge of $10 will help me buy copies to give and your reward will be knowing you are helping me get more copies into circulation.      
Crowns
Crowns reward 
 Access to David Ash's postings  
A copy of AWAKEN within the first 3 months of loyal patronage  
100g Vital Cell Wonderfood bimonthly thereafter
About David Ash
I have a message of hope for our species in a science of the gods that reconciles mystery and matter. I have been able to bring together the superphysical with the physical in a way that could transform our planet back into the beautiful world we know in our hearts is possible.

We are living in bewildering times, an age of colossal change and upheaval. The old structures are rapidly falling away leaving us bewildered and often without hope for the future but my work shows there is an amazing future. A future beyond our wildest dreams awaits us.

My life's scientific work reveals an extraordinary process that is unfolding for us right now as the fabric of reality enters a state of heightened resonance.This rare conjunction when the physical, hyperphysical and superphysical planes of reality move into coalescence has the potential to reverse the most troubling trends imperilling Earth and bring light into the darkness that threatens so many souls living on the Earth today.

Are you experiencing increased synchronicity, ESP, telepathy, spontaneous healing, angelic or other supernatural phenomena? I am here to assure you not to panic - this is part of the process I am speaking of, a process called ascension.

Our planet is about to pass through an ascension portal and for humanity this is good news because for those who are open to receive, there is a great boon. In previous periods of history we have had to work very hard against the tide of material density to achieve freedom of consciousness, but because we are entering a period of greater resonance, any effort we make today towards emancipation will yield exponential results.

I don't want you to miss this opportunity. I don't want you to be left behind, which is why I am making the clarion call to A W A K E N.

Fifty four years ago, when I was 16, I made a remarkable discovery in Yogic philosophy that led me to repudiate materialism. Yoga revealed that subatomic particles are whirlpools of light. That realisation led me to predict, in a scientific context, the existence of higher dimensions of energy that could account for what our ancestors believed to be realms of spirit and soul. It also enabled me to provide an account in super-physics for angelic phenomena and predict the ascension process as an acceleration in the speed of energy within the subatomic vortices, which is achieved through resonance.The culmination of my lifework is now published in A W A K E N.

A W A K E N is a journey of discovery in seven books. Book I reveals myths in modern theoretical physics. Book II presents a new energy vortex account for matter that arises from the Yogic insight into the atom. The cosmology in Book III outlines a revolutionary vortex account for space-time and gravity which leads to dramatic predictions for the future of the Earth and humankind.Book IV is concerned with consciousness and brings intelligence to the theory of evolution showing how super-energy worlds, existing beyond the speed of light, could have decisively influenced the origin of life on earth, and how our world could be visited by super-energy beings without our being aware of them. Book V deals with the issues of soul and spirit from the perspective of super-energy and includes subjects such as life after death, reincarnation and near death experiences. It also explains how we may be proto-angels on Earth training for eternal life. Book VI explains miracles and magic in terms of a super-energy resonance technology and defines the process underlying the predicted physical ascension. Book VII reveals my source of ascension predictions. It also describes the possibility of a planetary transition through geophysical changes endorsed by Albert Einstein. This book concludes with a remarkable corroboration by, Peter Deunov, whom Einstein in his own words "bowed down before".  Peter Deunov's extraordinary prophecy, delivered to the world in 1944, two days prior to his passing, upholds the message of ascension and underpins A W A K E N. 

I am also involved in mineral nutrition because cell health is vital in the ascension process and the cells in our bodies require full spectrum mineral nutrition and antioxidant protection to resonate with the ascension waves. To this end I have developed a revolutionary remineralisation food supplement, A W A K E N Vital Cell Wonderfood, providing a full spectrum of minerals in their most bioavailable form.  It also includes potent antioxidants: pepper activated turmeric and grape seed extract.

A W A K E N Vital Cell Wonderfood, contains:
Magnesium: Every daily serving of AWAKEN Vital Cell Wonderfood contains high levels of magnesium (34% RDI) in the form of highly bioavailable magnesium gluconate and magnesium rich minerals derived from the salt lakes of Utah that supply ionic magnesium + 72 ionic mineral elements blended into super-green alfalfa so that the cells can obtain every mineral element they require.
Calcium phosphate (vegan) is included to provide 34% RDI calcium because calcium and magnesium are antagonistic - excess of one sets up a deficiency of the other - so they should be taken in comparable amounts together.
Organic Pepper activated double strength Organic Turmeric is incorporated to provide Curcumins renowned for their antioxidant and anti-inflammatory properties.
Calcium Ascorbate provides extra calcium and buffered Vitamin C
N-acetyl Cysteine is an amino acid that provides sulphur and supports the production of glutathione in the liver which is the main detox antioxidant in the body.
Grape seed extract provides potent bioflavonoid antioxidants: Proanthocyanidins and Resveratrol  and Green tea extract provides Catechin antioxidants 
Zinc gluconate provides essential Zinc in a bioavailable form.at 100% RDI
Beta carotene - Vitamin A precursor - (100% RDI)
Vitamins B1, B2, B3, B5, B6, Biotin and B9 (all at 100% RDI) and Vitamin B12 at (400% RDI) 
Vitamin D3 (15µg EU 100% RDI) and Vitamin E (100% RDI)

Vital Cell Wonderfood is intended to help integrate body, mind and spirit by providing extra bioavailable zinc and magnesium with a full spectrum of 72 trace elements that are lacking in the soil and modern industrial diet due to intensive chemical agriculture and food processing. Rudolf Steiner stressed that a full spectrum of minerals are important in the diet to enable the spirit to integrate fully in the physical body. Providing our cells with access to every mineral element is vital in this time of spiritual awakening and mass ascension. High levels of vitamins along with a triad of potent antioxidants are also included to provide for the optimum health and vitality of your cells as part of a good diet.

I developed my Vital Cell Wonderfood from my experience as a research and clinical nutritionist spanning five decades. Before my post-graduate studies in physics, I graduated in nutrition from London University in the faculty of Nutrition founded by John Yudkin, having been taught to blend vitamins and minerals into food to improve its nutritional status by my father Dr Michael Ash, who was passionate about mineral and vitamin nutrition having studied at Cambridge under Sir Gowland Hopkins, the discoverer of vitamins. 

I aim to support my patrons in the ascension process by giving them copies of my books in A W A K E N and my Vital Cell Wonderfood but as each gift is costly for me to buy and post I send these out only after costs are covered with a comparable margin of patronage. If you do not like the Vital Cell Wonderfood or if new packs arrive before old ones are finished please pass unwanted packs to others in your circle of family and friends to benefit their health.

I thank Matthew Newsome and Susan Saillard Thompson for their contributions to and editing of A W A K E N and this page and the posts thereon and also for their support in the development of the Vital Cell Wonderfood.

My first goal is to find 100 or more people willing to pledge $5 or $10 a month to support the costs of my mission which include buying free-to-read copies of AWAKEN to distribute, giving AWAKEN presentations where only travelling expenses are covered, recording songs and maintaining a vehicle.




1 of 2
By becoming a patron, you'll instantly unlock access to 14 exclusive posts
By becoming a patron, you'll instantly unlock access to 14 exclusive posts
Recent posts by David Ash
How it works
Get started in 2 minutes