Davin Michael Stedman
is creating New songs and stories about local musicians around the world.
By becoming a patron of Davin Michael Stedman you'll be an active participant in their creative process.
Select a membership level
Soul United Music Club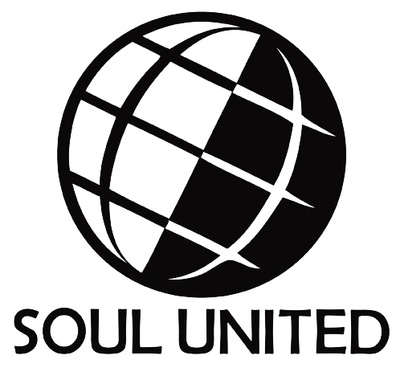 It takes 279 streams on Spotify to put get one dollar out of that juke box. But by joining this tier you'll be able to support me as if you really listened to a full album every single day.  And you'll get something quite valuable and exciting. Any one who is participates in this Patreon at any level will be a part of life changing promise. 
I will privately message you one finished solo acoustic version of one of my songs every month. Patreon members will have the chance to purchase publishing on this song, by simply joining the Free Your Mind tier.  
But as a part of this tier your contributions, even at just a dollar a month, represents a considerable amount of streaming revenue in sheer volume. It takes 776 views of the Free Your Mind video to generate just one dollar. 
It's daunting but platforms and ideas such as this gives me a lot of hope. And so does your support. 
With that track you'll also get a special newsletter that accompanies the new song and tells you a great story about how this song came to be and what the song is really about. You'll be a part of this songs story as it moves towards the recording studio and the stage. 
...and you'll be on track to own a piece of the song, if you really truly love it, or just see its potential to be a smash hit. Or maybe just a beloved staple in my expanding Soul United catalog. 
This is a great way to get involved and move towards owning a portion of my pretty darn cool catalog of songs I am recording around the world and right here at home. 
There will be all kinds of other perks. I want to keep you satisfied and entertained at every level. 
A Hook & Some Press
Limited (12 of 12 remaining)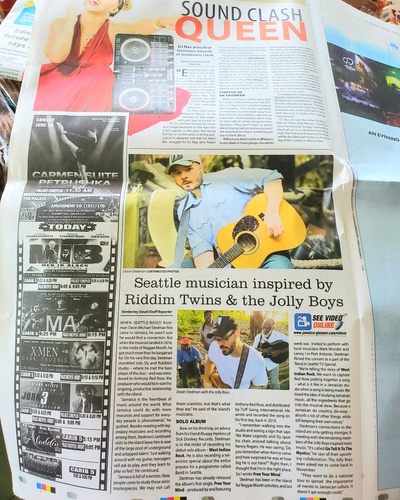 If you are an artist I will write a press release and a song with you. 
This is a rate any artist around the world can afford. Given the limited number of artists I can make this tier and outstanding opportunity for everyone involved. I write songs every day and I can help you with one of yours. 
I'll retain some publishing as a collaborator. We'll discuss recording the song and performing together because that's the ultimate goal. 
If we end up working together in person or I record remotely, we'll figure in the costs of travel and studio time.
This is a tier that will be reprised each year, but let's give this will be a fun way to help 12 acts make some positive moves with someone like myself that has found success as a songwriter and publicist. 
FREE YOUR MIND
Limited (17 of 50 remaining)
Own a piece of the publishing on my first hit, 'Free Your Mind' featuring Anthony Red Rose, Sly & Robbie, and Lenky Marden. But that's just a piece of the pie. Members are going to have a slew of great benefits like an invitation to great private concert and potluck that I am going to host every year. 
Once you're part of this tier you'll have a chance to own more publishing on songs you already love by The Staxx Brothers, and other projects I am working on such as my album, West Indian Rock that is going to be distributed and promoted by Bob Marley's label Tuff Gong International. 
To start this tier off for the first 50 people, (that are all doing this because we are friends), we are splitting 5% of the publisher's stake in the song 50 ways. All I ask is that you participate for one year. If you want to continue, you'll pick any song in my catalog, and you can continue on this tier. 
Publishing is just a really neat incentive. We'll send you a really cool certificate of ownership, and we'll have a Top 5 tier where you pick any 5 songs you love. We'll have another option where you can pick an entire album. I want this to be something you're very proud to be a part of, and I want to make this an incredible bargain, in regards to making life a little more exciting. 
      If you love what you're reading read on....
There is so much more happening, and I want create a circle of friends and supporters that I can share news, songs, and concert dates with before they're available to the public. 
I am going to try to create a wonderful membership at $10 a month, and I'll create tiers you can move on up to if you want ownership in more songs, and you want to do more to help me realize some incredible projects you can be involved in. 
There will be travel opportunities to join me in cities like Nashville, Dublin, Kingston, Berlin. 
I want you to be a piece of the puzzle that takes 'Free Your Mind' into the Top 40 around the globe. Which ultimately is about opening door to showing the world all the great songs that are also in my catalog I have been developing for almost 20 years. 
If you're joining me as a Patreon, you're preaching to the choir. You'll be giving a piece of songs like 'Sugarwalls' and 'Name Dropper' to your niece for Christmas. 
Publishing is a lucrative business...if you're able to be a touring artist that reaches a certain stature. And that's what the support of my Patreons is going to help me do. I want you to reap the benefits in terms of fun and if we get this song into the Top 40, dividends! 
...and once you own publishing in great songs you love that are being used commercially by a millions of people, you'll be as motivated as any songwriter to help facilitate changes in music industry laws and practices to make sure songwriters get a more fair shake in this age of streaming. 
You'll have the reports. You'll get a check every year. 
About
My name is Davin Michael Stedman. I am a singer songwriter from Seattle that is best known as the founder and frontman for The Staxx Brothers. I am also a travel writer you can follow at 100milesofmusic.com. 

My goal is to combine my talents as a songwriter with my passion as a published author, that is ready to travel anywhere in the world to collaborate with local musicians. I want to tell their story and help them write hits. 

My travels have taken me to places like the United Kingdom, Jamaica, and New Orleans.
Everywhere I have traveled I have written songs and worked side by side legends like Sly & Robbie.

But I also have become close friends with a network of incredible local and regional talent. While their talent is prodigious most are only known only to a small group of l
admirers. With the right support they could all be stars one day, as long as they don't give up along the way. 

There's Jesse Dean in Arkansas. There's King Porter Stomp in Brighton, England. There's Lenni I in Port Antonio, Jamaica. In my hometown of Jeremy "Steel Beans" Debardi dazzles us all but is  virtually unknown beyond his own 100 Miles of music. 

Then there are all time greats like Bernie Worrell and Bunnie Brown that I had the chance the chance to perform with and write about in the twilight of their fine careers. But I wasn't able to record with either them as we planned. It was one two punch. There was lack of funding to get into the studio and the sheer cold blood of Father time.  

I am ready and willing to hit the road and build an audience as a standard touring act, but social media and streaming has changed everything. The old model is gone and nothing has quite emerged as a reliable pathway for real talent to emerge. Great local artists are competing with cat videos and losing. It's not even close. We're getting our ass kicked by streaming services and memes. 

But I have a hit song as a solo artist called 'Free Your Mind' with Sly & Robbie that Bob Marley's label Tuff Gong International is distributing worldwide. My full length solo debut, West Indian Rock is on the way, with the steady support of patrons making a crucial difference every single month..

I want to book mode tours, but I want to do more for these music scenes along the way. I want to make a difference.

By supporting this Patreon, you will be helping me promote my hit single and finish my album. You'll also be helping me get out to more local shows and music scenes around the world that need not just more exposure. But also good writing and more connections to other local scenes.

Every where I travel artists have this 100 mile radius where they can book shows and bring together their fans and friends and family. I can go bring the world together by connecting those beautiful dots that look so tiny on my map of the World. 
 



I would love to build a community of 100 investors that contribute $10 a month towards recordings, in exchange for a share in publishing. At 50 contributors I will have $500 which is equivelant to about 12 hours of studio time each month. 

This would be a great stepping stone towards me completing The Staxx Brothers' final album and my first solo record West Indian Rock in 2019. 
1 of 1
By becoming a patron, you'll instantly unlock access to 65 exclusive posts
By becoming a patron, you'll instantly unlock access to 65 exclusive posts
Recent posts by Davin Michael Stedman