Deirdre Denali Photography
is creating Conservation Photography
Select a membership level
Supporter
For less than $1.50 a week, you are keeping gas in my car and showing that you support my work. If you love my stories and photography, show some love by pledging as a Supporter.

Encourager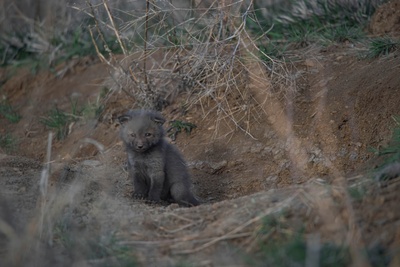 For $2.50 a week you are telling me that you appreciate my work, my hours spent in the field and you encourage me to keep on keeping on. This level of support gives me tangible money to help me go on expeditions and replace gear/unexpected costs of travel.

On this level, you understand that the work of a photographer is not just taking photos. It is the time sitting in the cold, hard work to get there, post processing, marketing, etc.

Big Fan
If you're a Big Fan, you're someone who appreciates what I am doing as a photographer and conservationist. For $5 a week, you are creating a safety net for me and it means so, so much. Freelance work is pretty unstable a lot of the time, but this monthly $20 would be dependable in a way that you can't imagine. I will send you a limited edition print for this support each year and send you good vibes daily.

About
Hey there!

I am a conservation photographer based in Southwest Colorado and I am on a mission.

I believe that people will protect what they love, and my mission is to make you love wildlife and wilderness. These voiceless wonders are a key component to joy and the human spirit and we must be the voice for them.

What I believe sets me a part as a conservation photographer is the trust I build with the wildlife I create images of. All animals are wild and free that I shoot, and whenever possible, I track specific families in the long term. This is a wonderful form of education and entertainment- kind of like reality TV with beautiful wildlife! The trust I earn from these animals allows me to blend in with them. They ignore me. And that allows me to capture what goes on in the lives of animals.

My work may look like a magical fairytale in many regards. And in many regards, it is just that. However, sitting in the dark and cold for hours on end to make photos can get really tough and comes with many challenges. This why I am using Patreon. It's a struggle to make an income as an artist, but the struggle gets a bit more real when you're a wildlife photographer. It's competitive and much of my work is for nonprofits and creates no income. By pledging to give me $5 a month, less than a cup of coffee per week, you are directly funding my work. You are paying for my gas to get to location, my hand warmers for frigid mornings and... you get the idea :) You're also saying to me that my work matters to you. That you enjoy what I am doing. That what I am doing has value to you. And that touches me deeply.

If you have wondered how you can help my efforts, but don't have much money, this is a really great way!

In 2020 I am working on a large red fox project, tracking and documenting a family for a full year. This project is called A Year in the Life and will bring awareness to wildlife that go unnoticed and are negatively impacted because of it. But don't worry- it will of course be a positive and beautiful book meant to inspire! I am also publishing my first fine art book called Healing in the Southwest. It is exciting to say the least.

Thanks for your time! :)

By becoming a patron, you'll instantly unlock access to 4 exclusive posts
By becoming a patron, you'll instantly unlock access to 4 exclusive posts
Recent posts by Deirdre Denali Photography