DietPi
is creating Lightweight, simplified and optimized justice for your SBC
Select a membership level
Simplified - (Mode 1)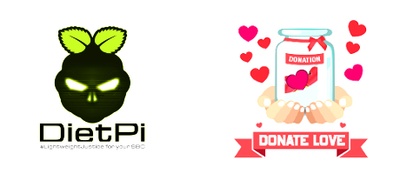 Every little helps!
This will allow you to show your appreciation for DietPi, and help support its development, without breaking the bank!
Simplified - (Mode 2)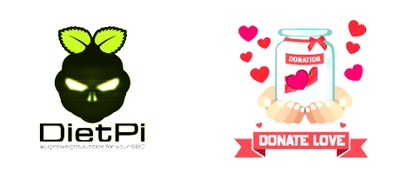 Same as Basic, however, allows those that are able to, help us that little bit more!
Lightweight Justice
Limited (18 of 20 remaining)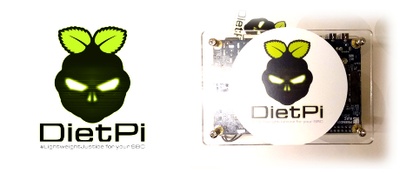 Help us to help you!
You will assist in allowing us to further DietPi development, reach new areas and higher goals than before.

You will also receive 4 DietPi stickers!
About
DietPi is an open source project, with the following goals:
Provide minimal, lightweight Debian based images for your SBC (and x86_64, PC/VM) device.
Allows users to install popular software they require automatically through a GUI interface. All software installed is pre-configured, optimized and ready to run (dietpi-software).
Provide simplified configuration tools, allowing the user to make the most of their system, without having to require a degree in computer science.
A complete system and experience, you can share across multiple devices.
Highly optimized minimal Debian OS
DietPi is extremely lightweight at its core, our images start at 400MB in size (3x lighter than 'Raspbian Lite'). With features of low process/memory footprint and DietPi-RAMlog installed by default, DietPi allows you to get the maximum performance from your device.
Installs and optimizes popular software for you
Quickly and easily install popular software that's "Ready to run" and optimized for your system. Gone are the days of reading 5+ page guides, DietPi does everything for you, giving you more time to enjoy the software you require.